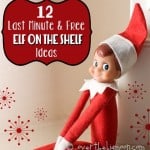 12 Last Minute and Free Elf on the Shelf Ideas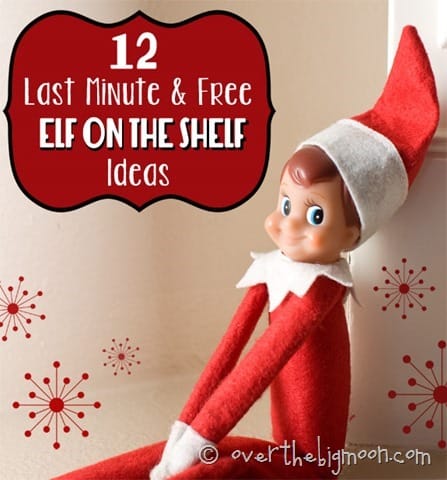 Did you have one of those days and now its time for bed and you don't have an idea or plan for your little Elf…no worries! We've got you covered! Here are 12 ideas that either need no supplies or things you probably already have on hand. Most of these ideas are relatively fast too!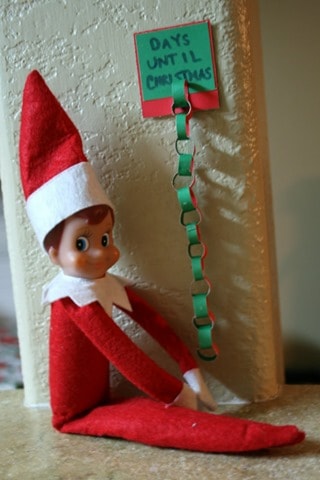 Make a mini countdown from The Little Things
Sledding Elf from Crazy Lou Creations this would be so cute with a Tupperware lid.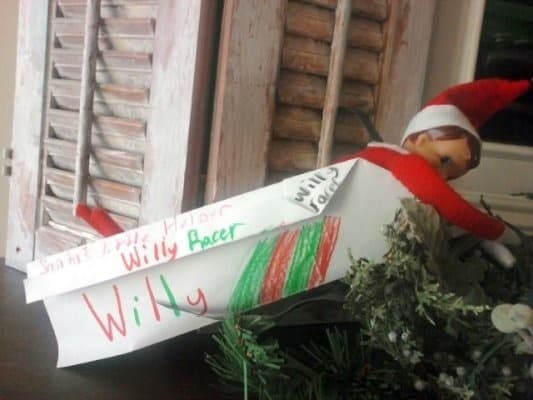 Elf flying on an a paper airplane – source unknown
Elf worshiping Jesus from Ten Cow Chick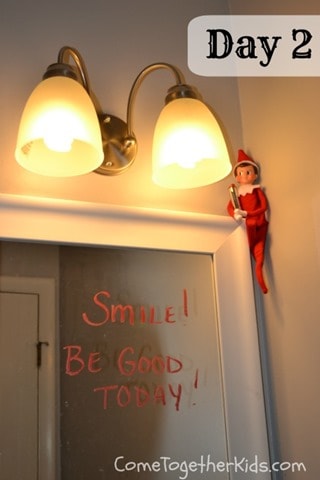 Message on the Mirror from Come Together Kids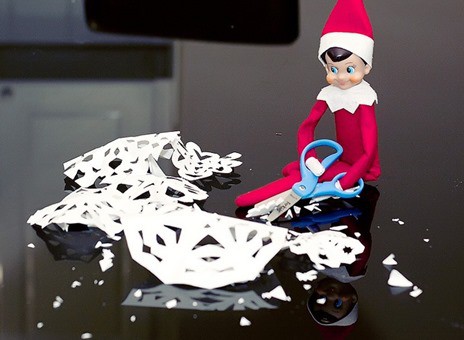 Elf making snowflakes by Yvette's Photos on Flicker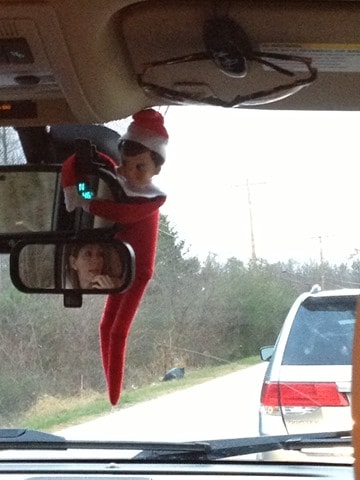 Elf going for a ride – source unknown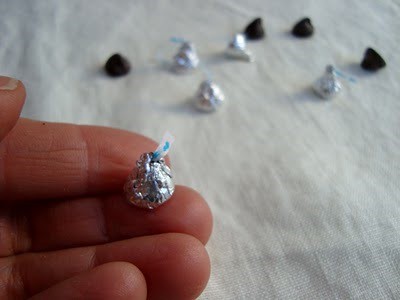 Make mini Hershey kisses with chocolate chips, foil,and Kleenex for your Elf – idea from Maya Made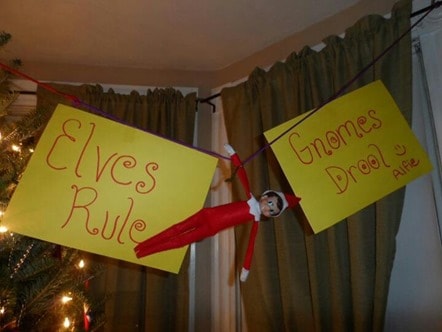 Elves Rule, Gnomes Drool – source unknown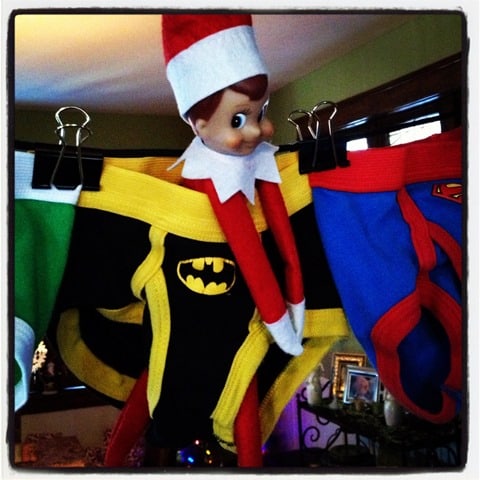 Elf hanging in underwear by Small Town City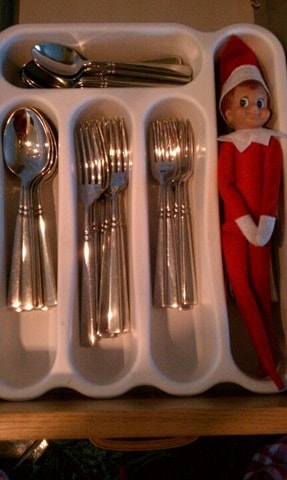 Elf in the silverware drawer – source unknown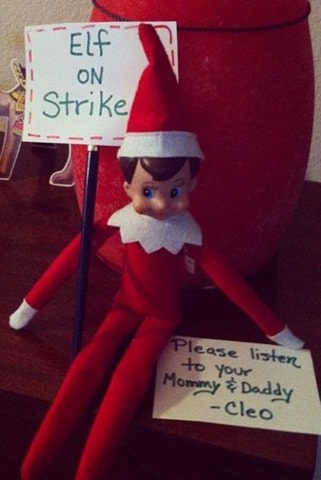 If your kids have been naughty this is a good idea – source unknown
You can also download our free printable "elfisms" or free printable joke cards for days or even a whole month of easy Elfing!
Are you ready to take the hassle and worry out of your Christmas Elf this season while still giving your kids the most amazing experience? The Ultimate Christmas Elf Book of ideas has 25+ printables and ideas available in one simple download!

After you complete the purchase process, you will be redirected back here to Over the Big Moon, where a download link will be provided. You will also receive an email confirmation that contains a download link.
Want to keep up with us at Over the Big Moon….click here to learn how to subscribe!
---
Lisa
Previous author of Over the Big Moon. I shared my passion for home and family life! I love graphic design, DIY projects, cooking, and working in my garden! My favorite role is taking care of my husband and our 3 amazing and busy boys!
---