4th of July Geometric Printable Set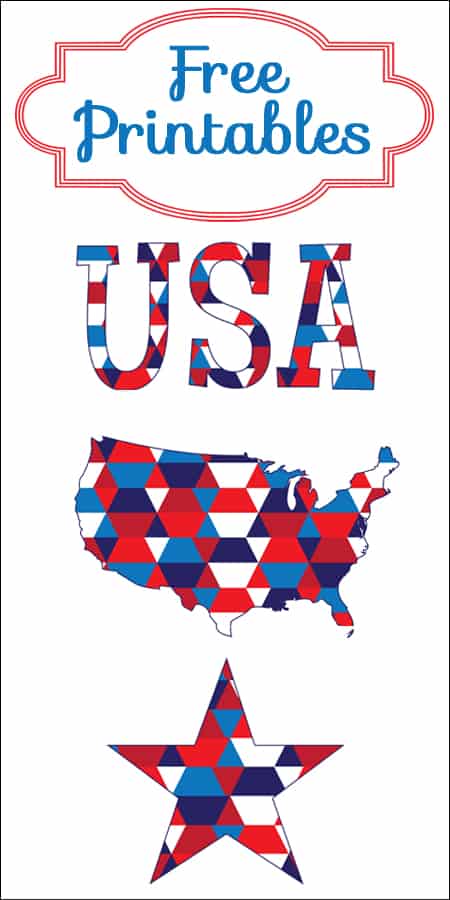 Only a little over a week until 4th of July! A few weeks ago I shared a version of a Geometric America Printable, but Lisa requested a more traditional Geometric 4th of July Printable for her house! So, for our contributor post on Whipperberry earlier this month, I shared this set of a more traditional Geometric 4th of July Printable! I think they turned out super fun!
I decided to create a little set, because Lisa has a big collage wall that changes with each holiday/season. I knew one just wouldn't be enough for her! They are all 8×10 and can be printed at home or at your local Costco or WalMart! Just stick them in a frame (I like a white frame w/ a mat) and you're good to go!
Enjoy and have a great 4th of July everybody!
Also, be sure and check out more from our 4th of July collection: 4th of July Pre-K Pack, Printable Sparker/Glow Stick Holder, Set of 6 4th of July Printables from Crystal Mickelsen and our Patriotic Pot Pie!!
Pam Dana
I am a wife and mom that is over the moon for family, traditions and fun! I love to share lots of printables, DIY's, kids activities and my families favorite recipes! I am married to my husband, Scott, and we have 3 beautiful children and together they are my world!