Beef and Cabbage Dinner in a Pumpkin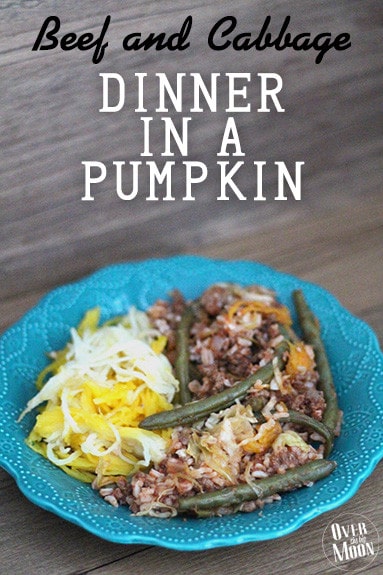 Every year we have the tradition of cooking a dinner in a pumpkin. Each year up to now, I've always made the same recipe. But, this year I wanted to try something new. I got this Beef and Cabbage Dinner in a Pumpkin recipe from a friend and it was such a yummy change!
Now lets be honest friends, dinner in a pumpkin is not a pretty dish of food! But, the kids love the tradition and we love the pumpkin! Just throw some butter and salt on it!
Beef and Cabbage Dinner in a Pumpkin
2015-10-05 21:39:52
A delicious beef, cabbage, rice base in a light tomato sauce!
Ingredients
1 medium to large pumpkin
1 1/2 lbs ground beef
1 onion (chopped)
1 clove garlic
3-4 cups of cabbage, shredded
1 1/2 cups green beans, trimmed
1 1/2 cups minute rice
4 cups tomato sauce
1 tablespoon sugar
2 teaspoons Italian seasoning
1 teaspoon salt
1 teaspoon pepper
Instructions
Preheat oven to 350 degrees.
Prepare your pumpkin by washing it. Cut off the top and clean it out.
Place hamburger in a large skillet. Cook on medium until browned and then drain the fat and add the onion and garlic. Cook for 2 minutes.
Add sugar, Italian seasoning, salt, pepper, tomato juice and rice; mix thoroughly.
Layer inside of pumpkin with 1/3 of cabbage, green beans and beef and rice mixture. Repeat layers, replace lid and bake for 1 1/2 to 2 hours or until the pumpkin is cooked all the way through.
Over The Big Moon http://overthebigmoon.com/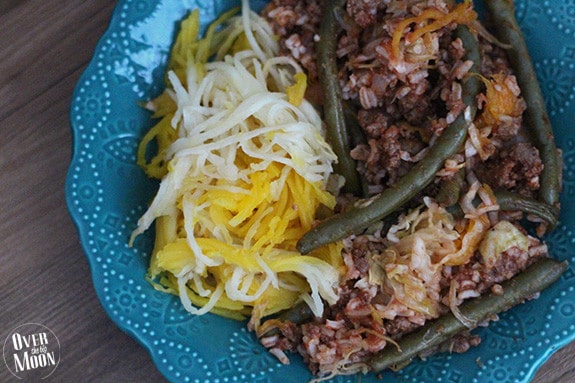 I hope you and your family love this meal and tradition! Have a great Fall friends!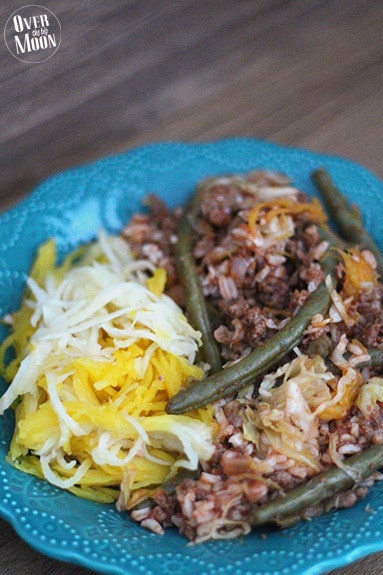 Pam Dana
I am a wife and mom that is over the moon for family, traditions and fun! I love to share lots of printables, DIY's, kids activities and my families favorite recipes! I am married to my husband, Scott, and we have 3 beautiful children and together they are my world!