DIY Gold Foil Wall Art
Hey guys! Kari here from Life PreKARIous. I'm so excited to show you this DIY gold foil wall art, just in time for St. Patrick's Day!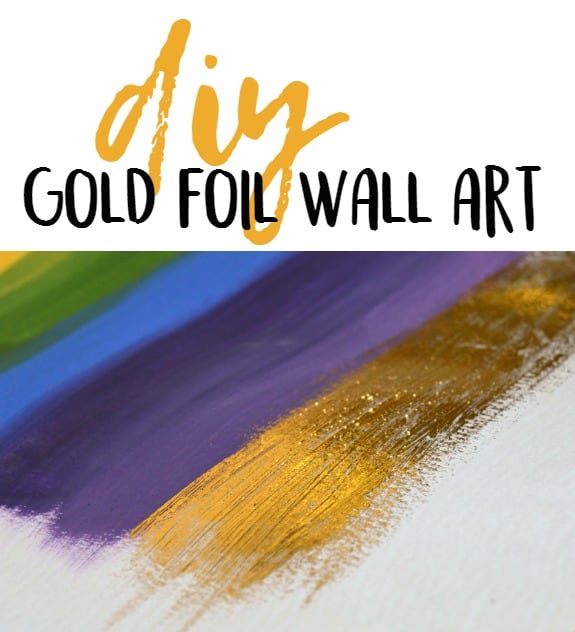 I'm even more excited about St. Patrick's day this year because me and my family and I will be celebrating in Ireland! You can see all about our adventure, here!
I've always loved gold, so I knew I had to try gold foiling for myself. It's so fun and way easier than I was expecting!
Here's what you'll need to make your own DIY gold foil wall art:
Blank art paper or canvas
Paint + paint brushes
Gold Leaf/Foiling adhesive
Gold foil sheets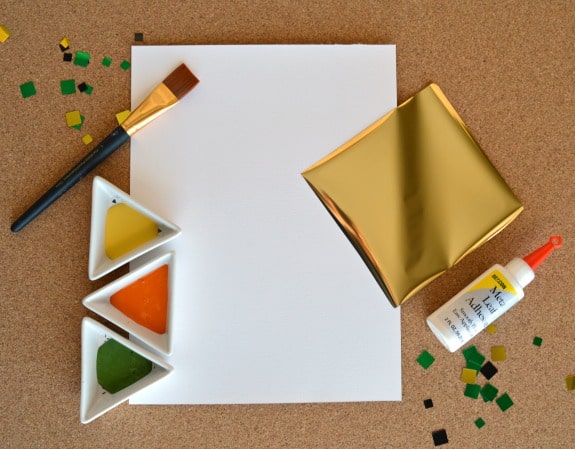 There are so many different ways you could choose to use the gold foil. I decided to make mine a rainbow of sorts with the gold at the end. First, I painted thick stripes in every color of the rainbow. I used acrylic paint and some thick watercolor paper I already had on hand. A blank canvas would be perfect too. Then you wouldn't need to frame it, either!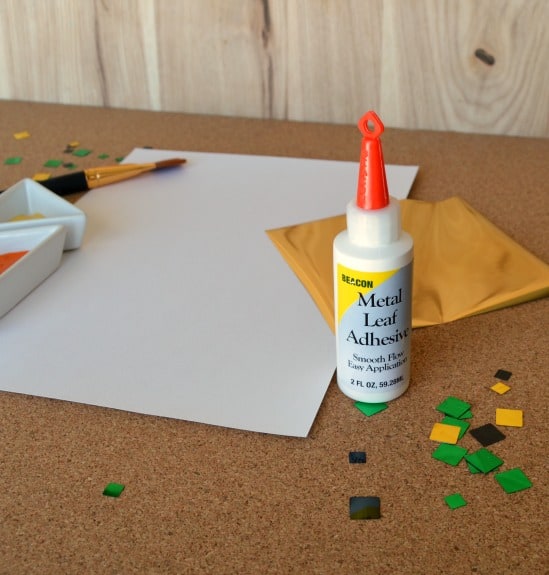 After I painted the "rainbow', I used an old paint brush to paint a stripe of gold foil adhesive.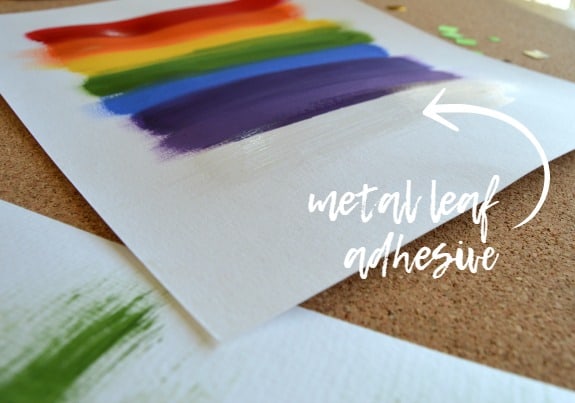 Once I applied to foiling adhesive, I let it dry until it was tacky- about 5 minutes. Drying times may differ so be sure to read the instructions on the back of the foiling adhesive.
I then laid a sheet of gold leaf directly over the tacky adhesive.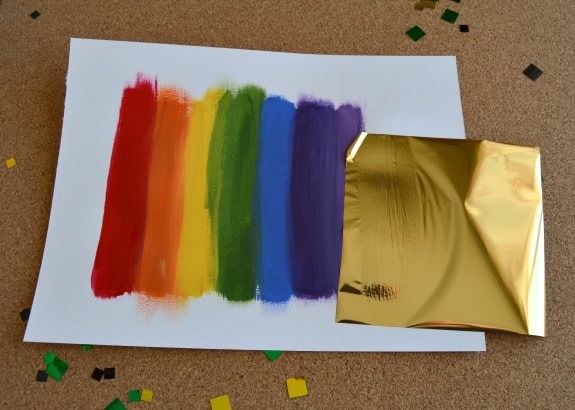 Press down all along the adhesive then peel pack the adhesive sheet. Repeat as needed until the adhesive is completely covered with gold foil. You'll need to go over the adhesive a few times to really get the gold to stick. I used two sheets to complete mine.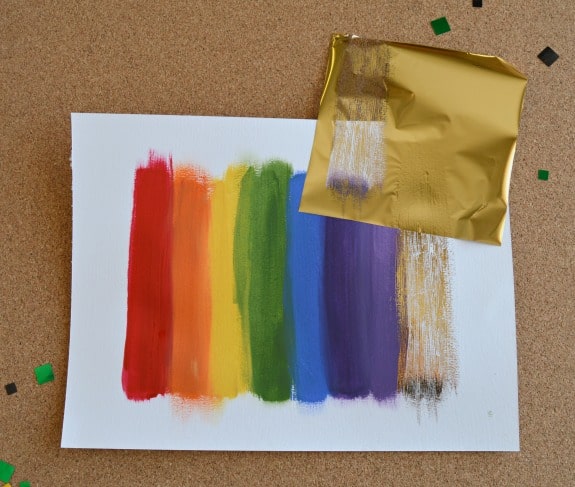 To finish mine off, I simply put it in a frame and paired it with this cute Lucky + Loved printable.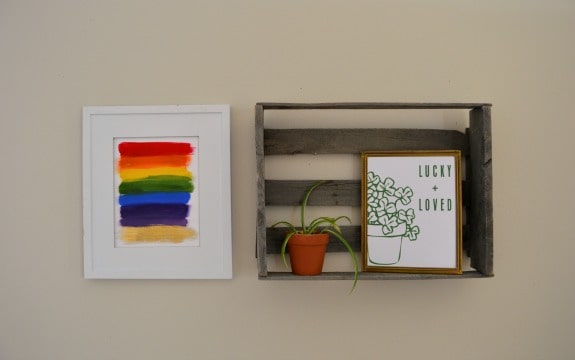 Head over to Life PreKARIous to get your own St. Patrick's Day printable.
XOXO
-Kari
Kari | Life PreKARIous
Hi, I'm Kari! I'm a wife, mother of two, and craft supply addict. I could eat pizza for every meal of every day! My hair color changes about as often as well…you know, and I laugh at my own jokes. I'm a yard sale junky, mess maker, and a really good project starter. I blog, when all the stars align and nap time permits, at www.lifeprekarious.com!