Easy Wooden Snowflakes
Hey guys! Kari here, from Life PreKARIous! I am so excited to show you these super easy wooden snowflakes! I'm a sucker for over sized ornaments, but they're always so expensive! So, I decided to make my own.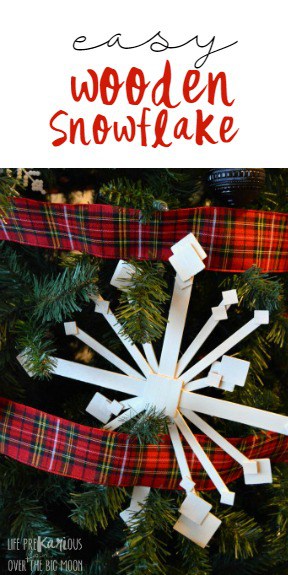 I found 2 sizes of craft sticks (a.k.a. popsicle sticks) at the dollar store. The wooden squares I found at Hobby Lobby.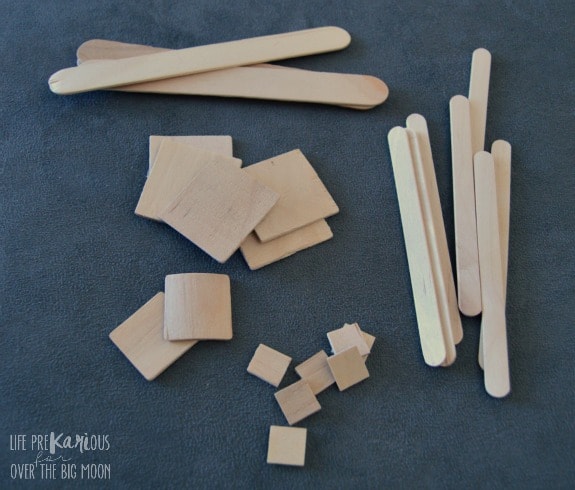 I used hot glue to assemble them. I started with one of the larger wooden squares in the middle and glued the craft sticks to it. Then, I added smaller squares to the opposite ends of the crafts sticks. I layered different sizes of the wooden squares in some places to give more dimension.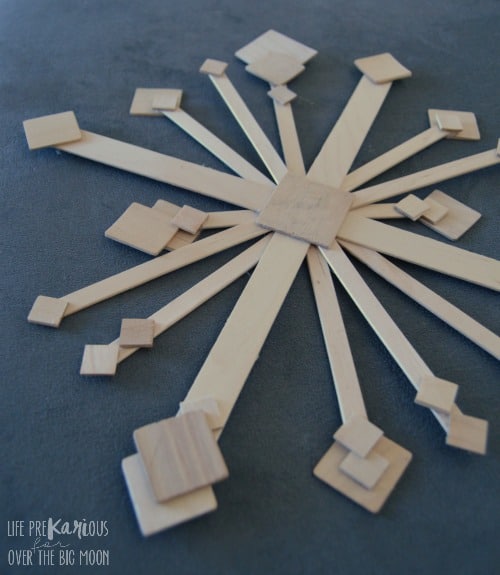 To finish, I spray painted them white. Once they were done, I stuck them in my tree. They are big enough that they don't need anything to hang them with. I just kind of stuck them in between the branches.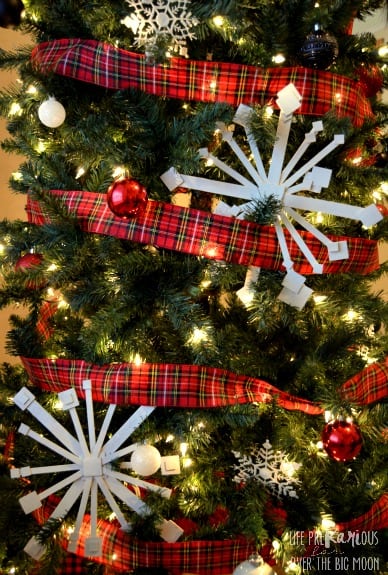 I love how they turned out! They will make a fun garland or front door hanger when I take my Christmas tree down, too! I love decor that can transition between holidays and seasons! Don't you?
-Kari
Kari | Life PreKARIous
Hi, I'm Kari! I'm a wife, mother of two, and craft supply addict. I could eat pizza for every meal of every day! My hair color changes about as often as well…you know, and I laugh at my own jokes. I'm a yard sale junky, mess maker, and a really good project starter. I blog, when all the stars align and nap time permits, at www.lifeprekarious.com!