Free Printable Minecraft Valentines in Pink – All New Sayings!
I might be a little obsessed with Minecraft Valentines this year! But seriously there are so many fun and clever sayings that go with the game. I also had no idea that girls were such fans of the game since I only have boys! So in honor of those super cool girls I made a whole new set of sayings and this time I did them pink!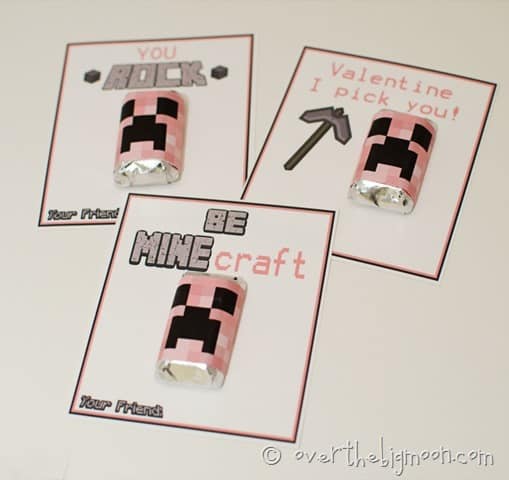 You can download both the Creeper Candy Wrappers in pink and the new Valentine cards in the post. The candy wrappers are made for mini Hershey's bars and you can see how to use the candy bar wrappers here.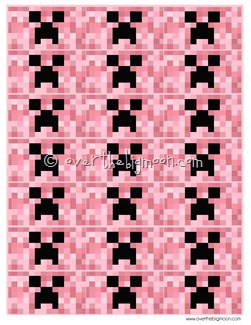 Cant get enough? Check out our other set of Minecraft Valentines here: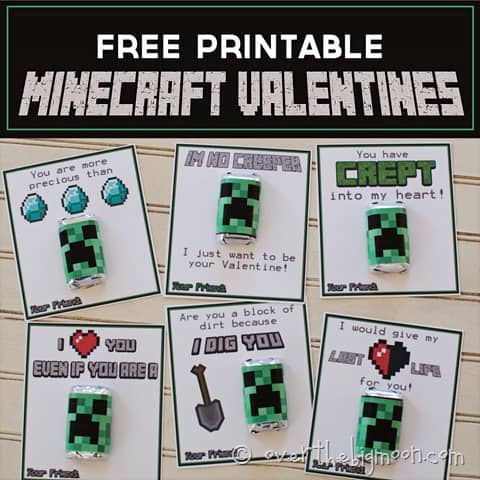 Lisa
Co-founder/author of Over the Big Moon since 2011. I am passionate about DIY projects, graphic design, gardening, traveling, cooking and all things home and family...with the exception of laundry! Most importantly I am a wife to my favorite person in the world, John and a Mom to 3 amazing boys! Thanks for stopping by today!