Free Printable Valentines Mix and Match Bunting
Time for a Valentines bunting! I really liked the winter bunting I did this year and how versatile it was so I created my Valentines Day bunting along the same lines. There are a lot of different ways you can put this together.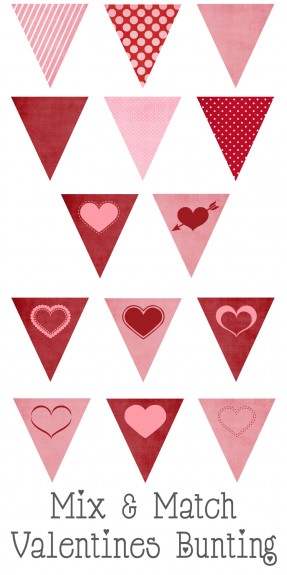 I did the light pink hearts with a couple of the patterned flags.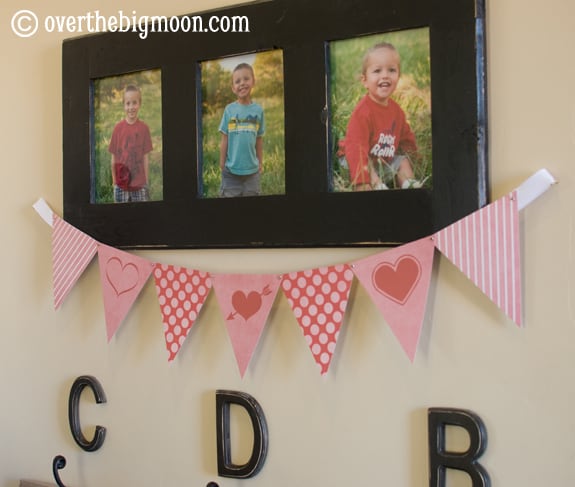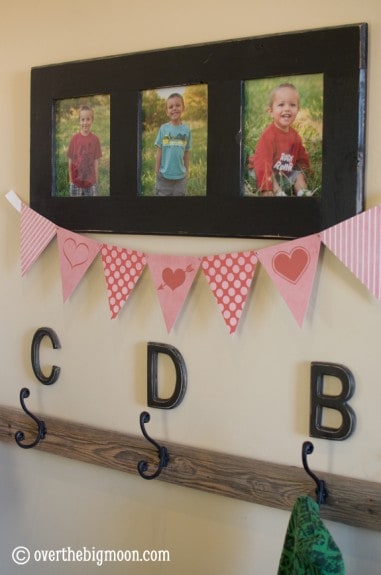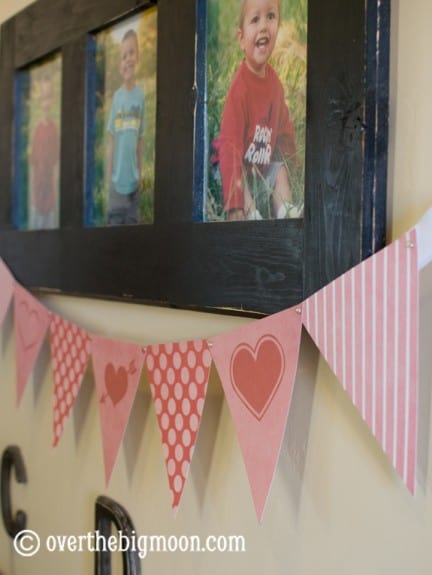 I used little heart brads to hold mine together.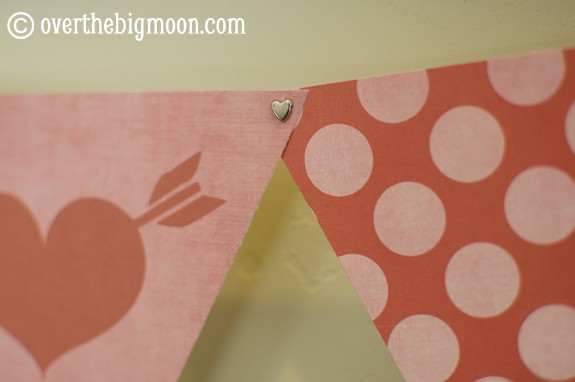 Hope you have a great weekend!
Want to keep up with us at Over the Big Moon….click here to learn how to subscribe!
Lisa
Author/co-founder of Over the Big Moon since 2011. I enjoy sharing my passion for home and family life here with you! I love graphic design, DIY projects, cooking, and working in my garden! My favorite role is taking care of my hubby John and our 3 amazing and busy boys! Thank you for coming by today!