New Years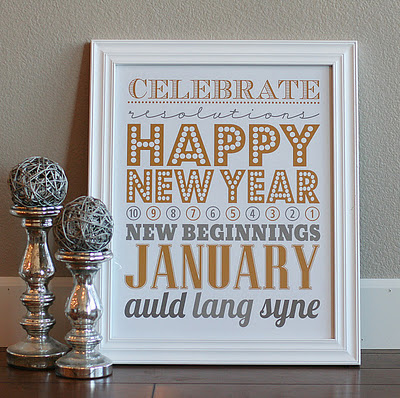 First, the girls at Eighteen 25 offered this adorable New Years Subway Art! I am going to switch my frame out as soon as Christmas is over! So fun..! And, I think I'll keep it up until it's time for V-Day Decor!
When it comes to New Years Eve, we don't do much. Our kids are still young, but I have been thinking about it a little lately. I want New Years to have traditions….. to be something that our kids have memories of.
So, this year I think we are going to let Nathan stay up a little late and then do a pretend New Years at 10:00 pm with the East Coast New Years celebrations on the TV! We will have a few decorations up, games, drinks and treats! We'll invite the cousins over too! I'll even let Nathan hit pots and pans (in the backyard probably) if he wants! It will be simple, but fun!
I found this post from Parties4Me on Minute to Win It Games and I am going to choose some of them for us to play! I have heard they are a blast and bring non-stop laughter!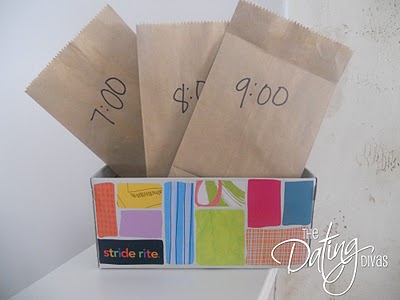 I also loved this idea of doing a New Years Countdown Box from The Dating Divas! If you have little ones, then could even have the the bags be little gifts for each kid!
Remember that the beginning of a New Year is something to celebrate! Look back on your many blessings and the things you learned from! I absolutely LOVE the idea of starting over and improving areas of my life! Have a fun Holiday Weekend with your loved ones and BE SAFE if you are traveling!
Pam Dana
I am a wife and mom that is over the moon for family, traditions and fun! I love to share lots of printables, DIY's, kids activities and my families favorite recipes! I am married to my husband, Scott, and we have 3 beautiful children and together they are my world!