Oreo Filled Caramel Brownie Bites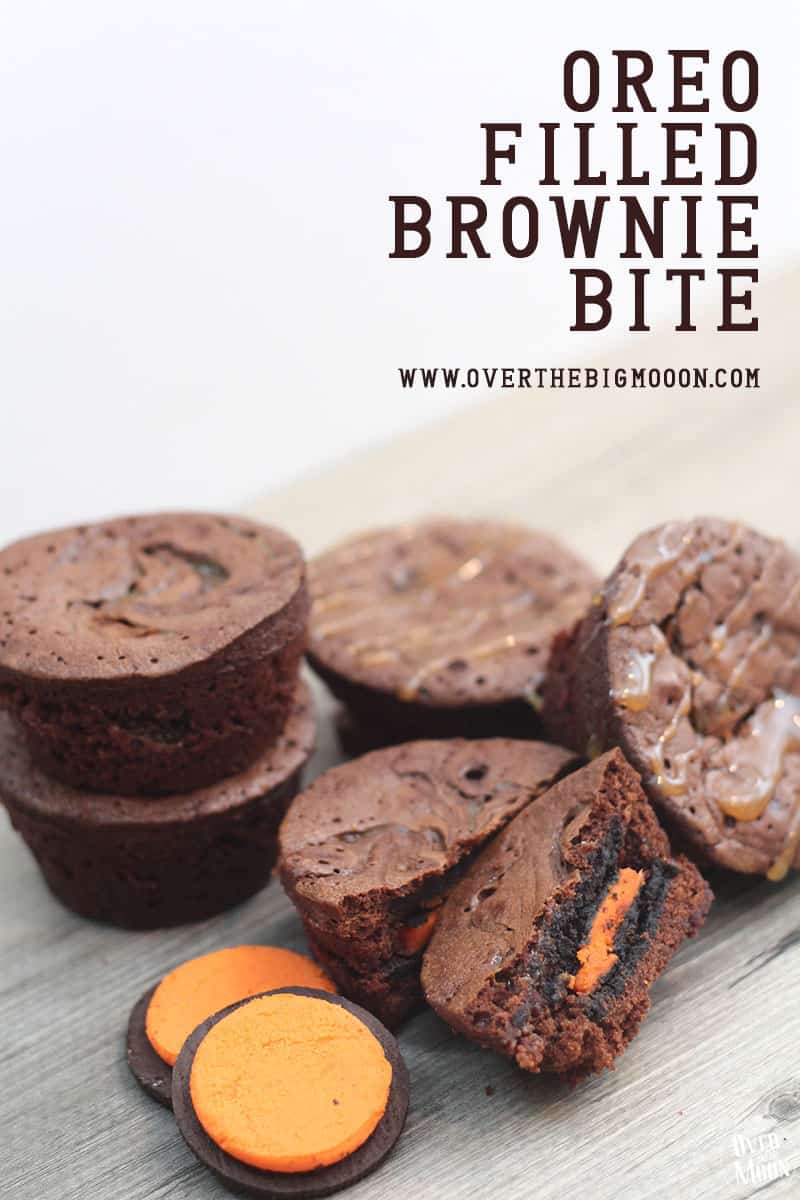 Hello friends! Today I am excited to be partnering with Jane on Instagram as part of their Trick or Treat w/ Jane series! As part of the series I am sharing this super fun Halloween treat – Oreo Filled Caramel Brownie Bites. My kids love this variation of brownies and they really are super easy to put together!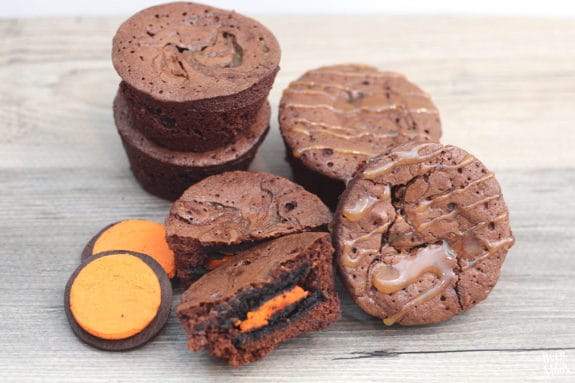 I've got all the deets below:
INGREDIENTS:
1 box of Salted Caramel Brownies
1 package of Oreos (I bought the orange filling for Halloween)
Caramel
DIRECTIONS:
Start by mixing the brownie batter according to the directions on the box.
Grease a regular sized cupcake pan and put 1 heaping tablespoon of the batter in each cupcake spot.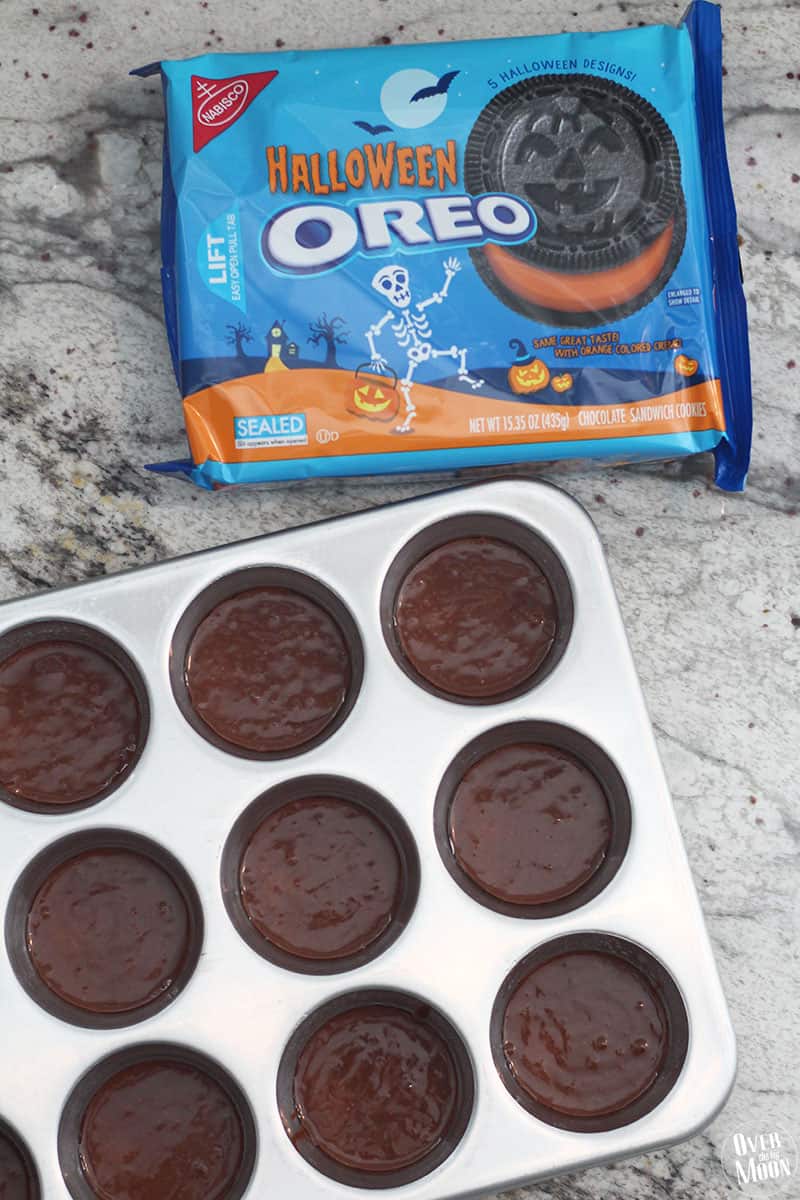 Put an Oreo in the center of each cupcake spot on top of the batter.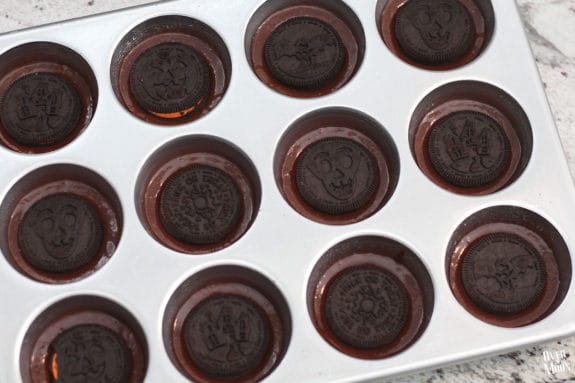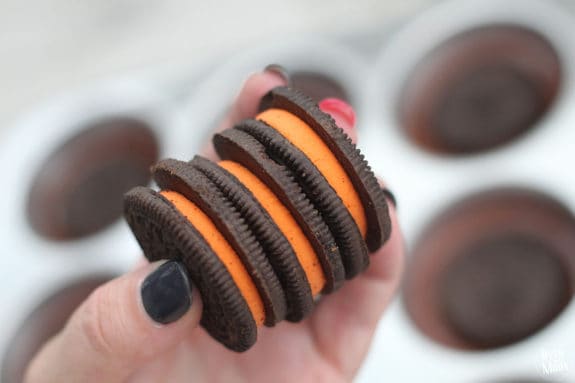 Then top each cupcake section with approx 2 more tablespoons of batter. After you've covered all your oreos, top off all the spots with any remaining batter.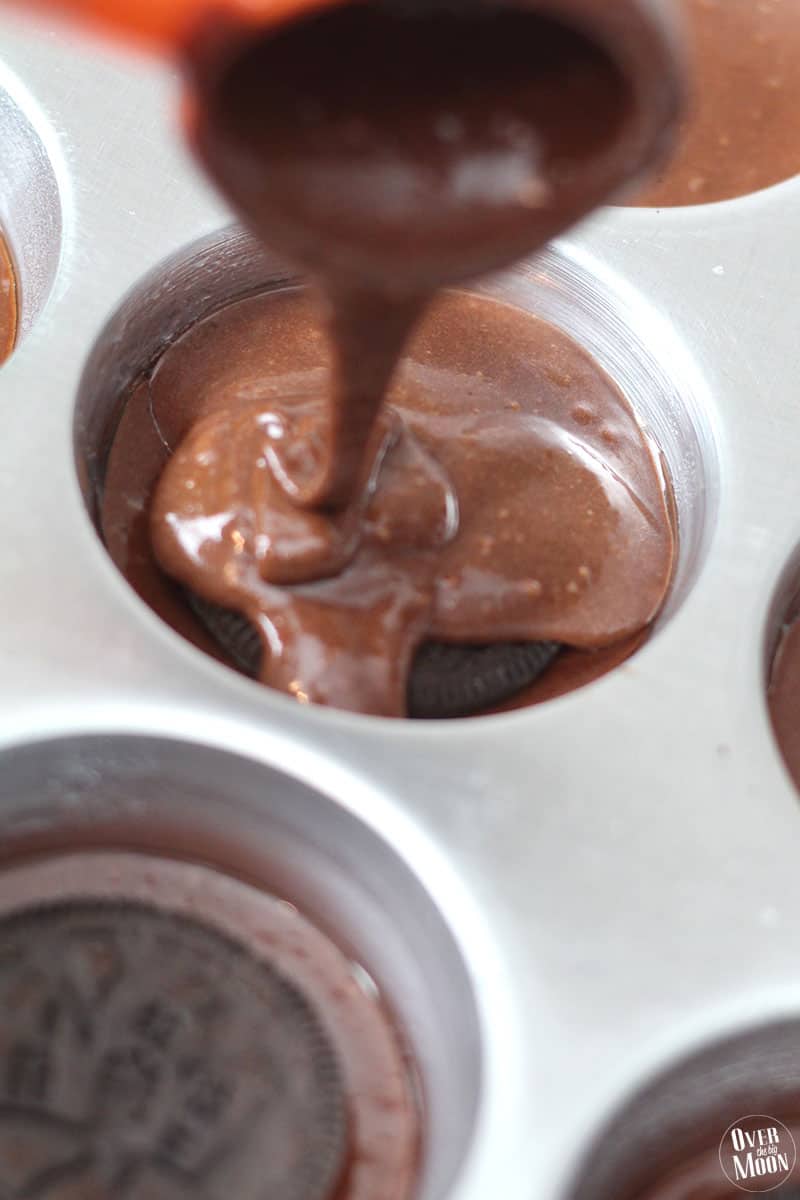 Generally the boxed salted caramel brownie mixes come with the caramel in a pouch. I then took the pouch and put a dab on each cupcake and used a knife to mix it around. If your box didn't come with a pouch, you can just use bottled caramel.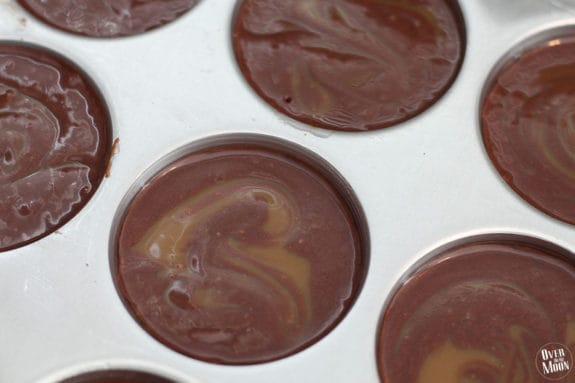 Then bake them according to the directions on the box. And ENJOY!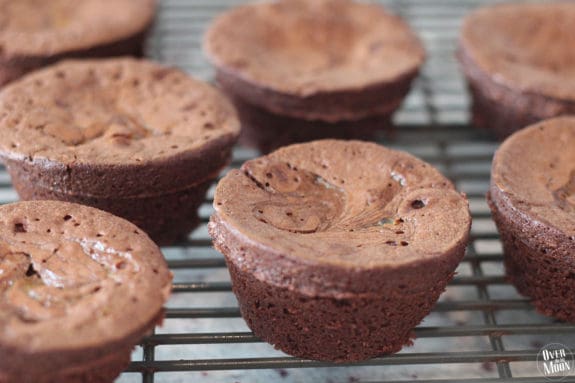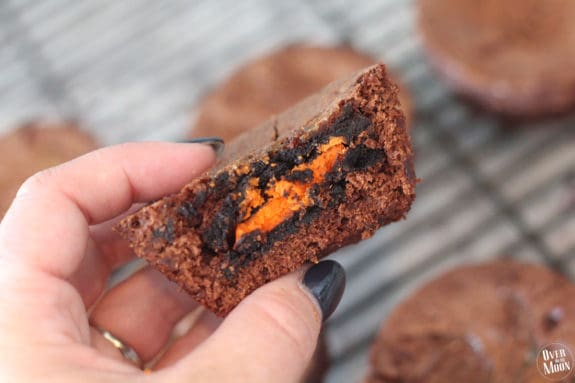 I love to top them with additional caramel as well and then I love to serve them with ice-cream!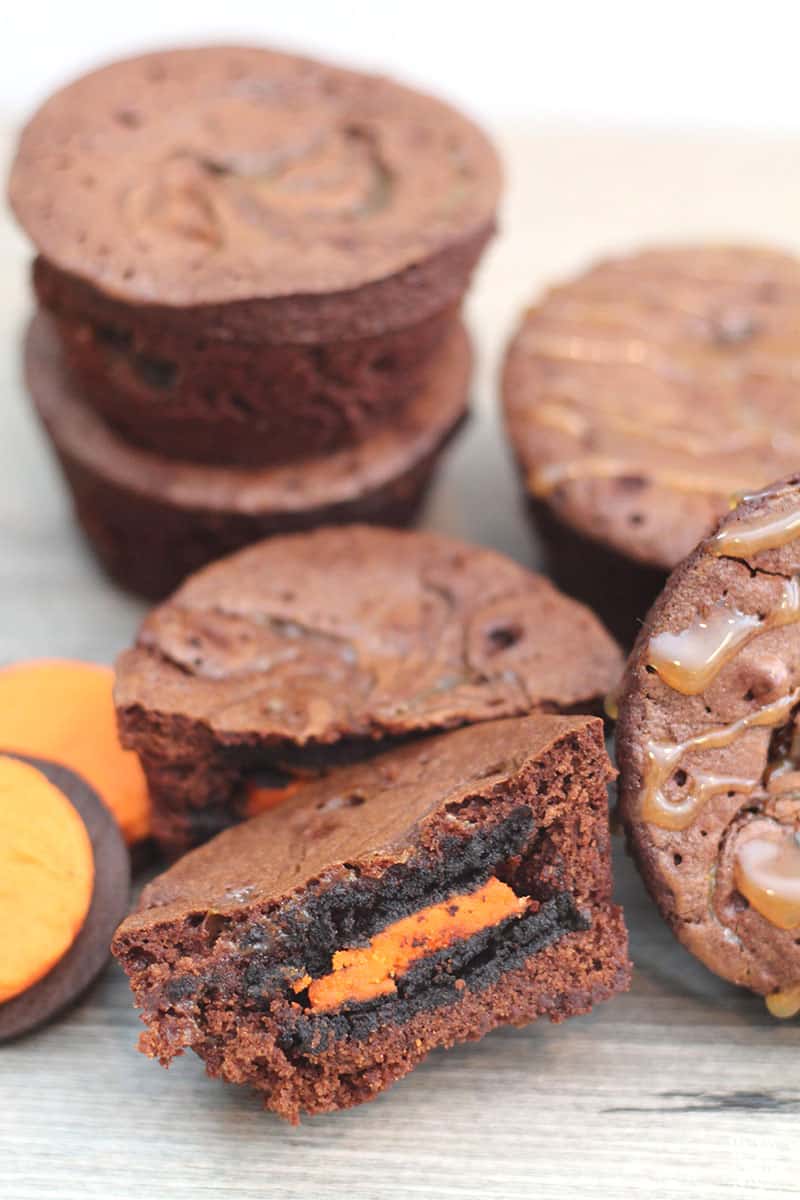 Also, be sure and check out all the other fun TRICK or TREAT ideas over on Jane.coms blog!
Pam Dana
I am a wife and mom that is over the moon for family, traditions and fun! I love to share lots of printables, DIY's, kids activities and my families favorite recipes! I am married to my husband, Scott, and we have 3 beautiful children and together they are my world!