Perfect Christmas Party Punch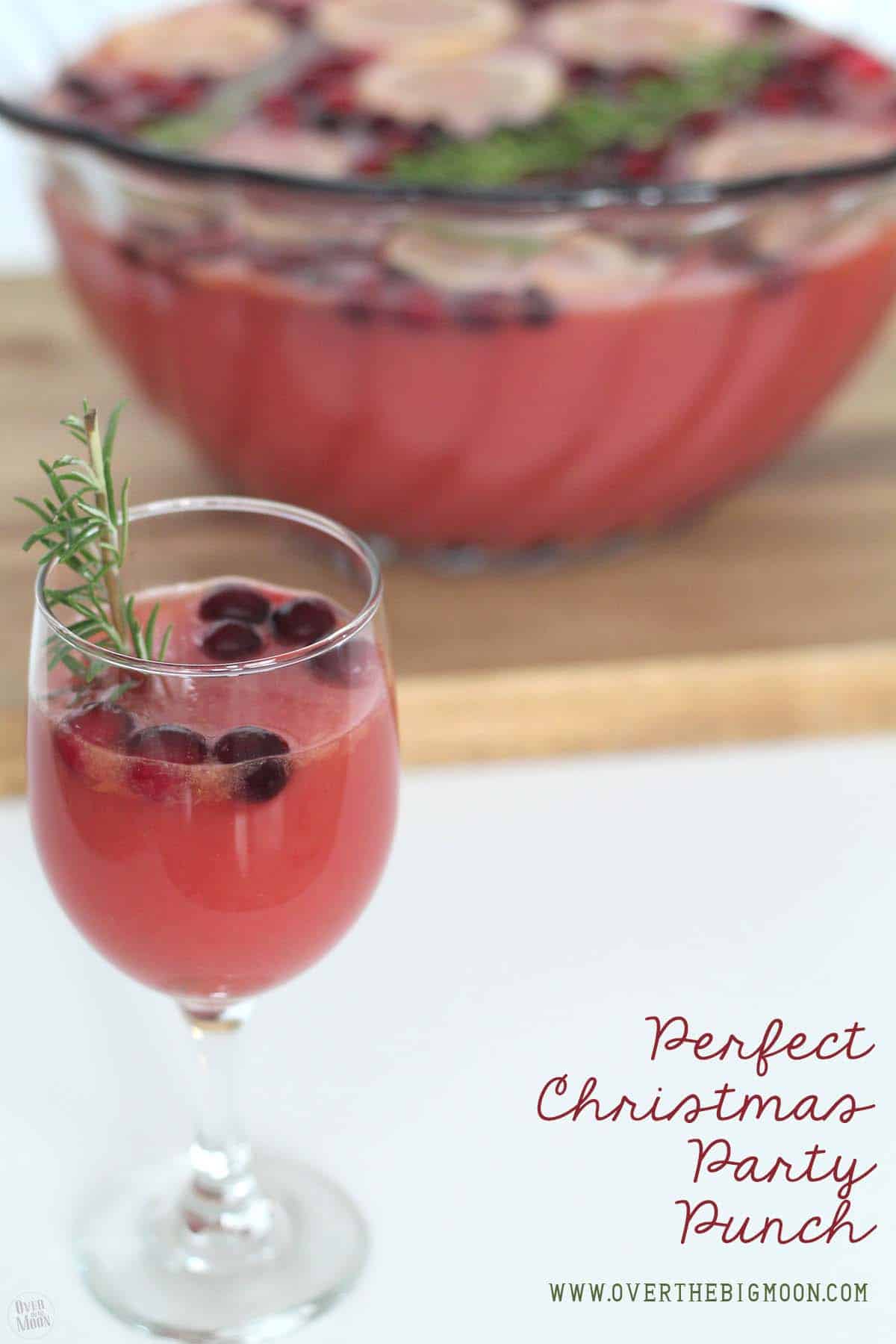 I am seriously so excited about sharing this delicious and Perfect Christmas Party Punch with you guys today! Right now this is my favorite punch out there! The flavors just scream Christmas and make you want to sing Christmas carols while you sip on it!
I make this punch with lemon-lime soda, but if you'd like to make it an adult-only beverage, just switch out the lemon-lime soda for champagne!
INGREDIENTS:
2 liter bottle of lemon-lime soda (or champagne if you want it alcoholic)
1 bottle of Cranberry Juice Blend
1 cup of sugar
1 frozen lemonade concentrate (thawed)
1 frozen orange juice concentrate (thawed)
ice
water (to preference)
Garnishes – lemon slices, cranberries, fresh rosemary sprigs
DIRECTIONS:
Combine the lemon-lime soda and the cranberry juice blend to a clear punch bowl or container. If you're making this punch a head of time, I'd wait and add the lemon-lime soda right before serving.
Add the 1 cup sugar and stir until combined.
Add the thawed juice concentrates.
Taste. If it's a little strong for your liking, add some water. I'd suggest anywhere from 1-3 cups. Keep in mind that if you are going to add ice (which I suggest), then that will help dilute it too.
Add ice if you prefer and then garnish! I like to add a bag of fresh cranberries, lemon slices (with peel) and fresh rosemary sprigs! The rosemary sprigs are the best and that is what makes this punch Christmas-y! So, I suggest not omitting them from the garnishes!
I also wanted to mention that this punch MUST be served in clear glasses, so that everyone can see all the prettiness of it! I generally serve it in wine glasses!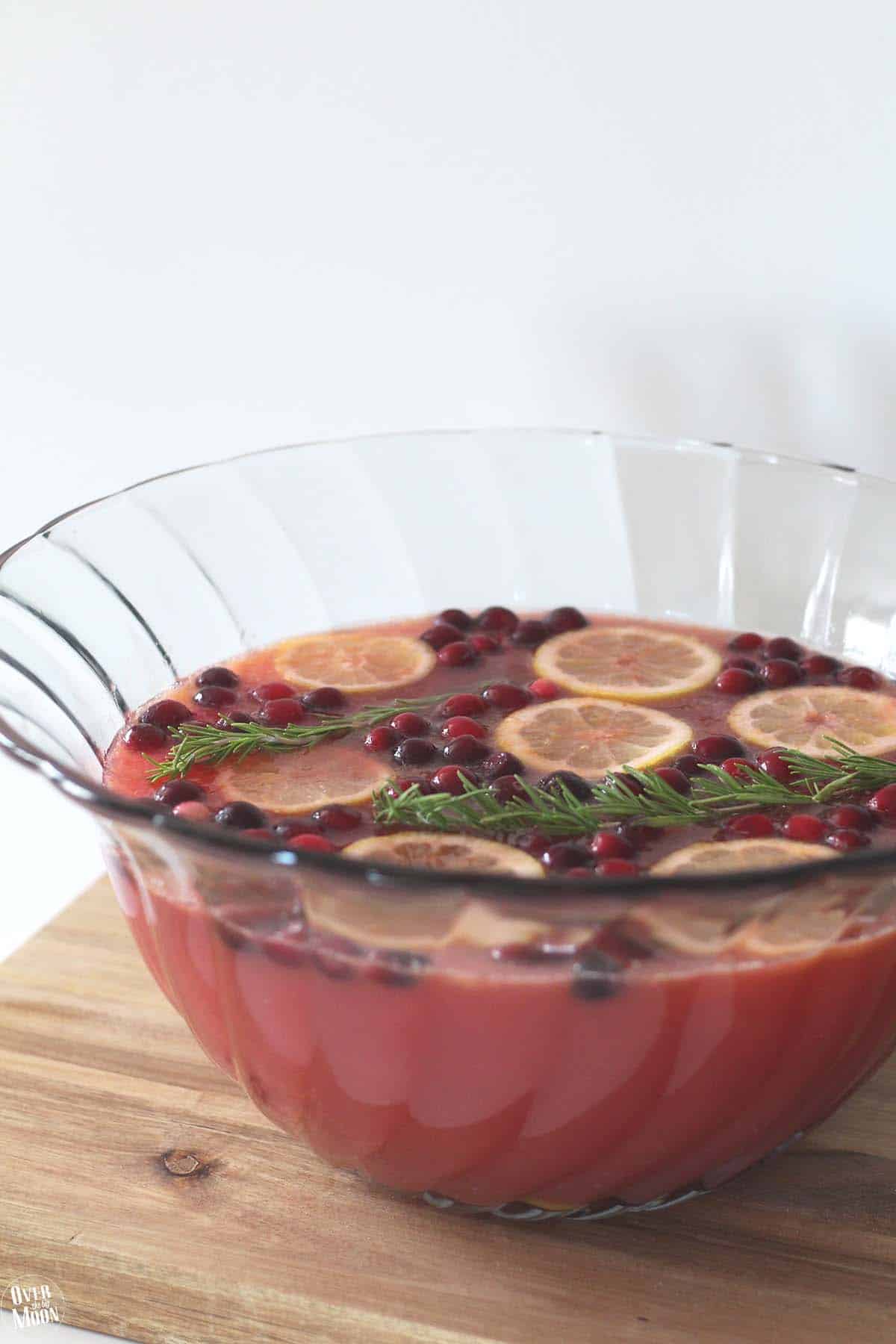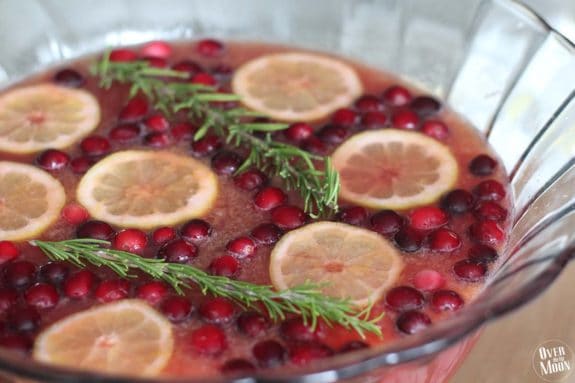 I want to point out again, that if you want to make this ahead of time, you totally can. Just wait on adding the "bubbly" drink til right before you serve it. So, hold off on adding either the lemon-lime soda or champagne until people are ready to drink it!
Enjoy this drink this holiday season! I know I will… at least 3 or 4 times! haha!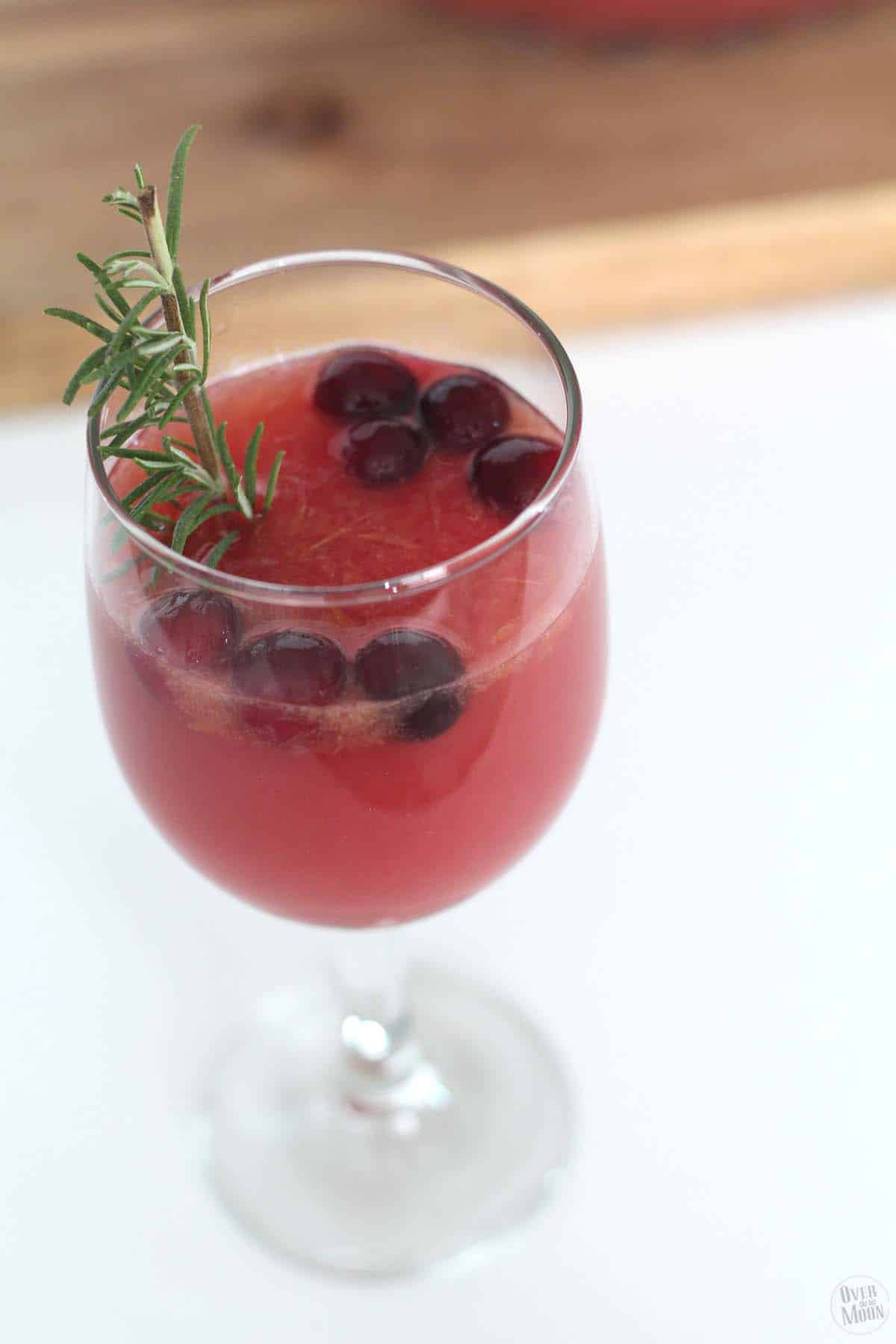 Pam Dana
I am a wife and mom that is over the moon for family, traditions and fun! I love to share lots of printables, DIY's, kids activities and my families favorite recipes! I am married to my husband, Scott, and we have 3 beautiful children and together they are my world!