Staheli Family Farm
When Lisa and I first discussed what we wanted this blog to be all about, we did say that we wanted it to be personal.  We want all of you to feel, like you know us (at least a little)!  Some of my favorite blogs are those of women that share a lot about their personal life and their families!  I love feeling like I know just a small part of
Stephanie
,
Cjane
,
Sydney
,
Kelly
!
I don't feel like I've done that a whole lot!  So, we are starting today!  Here we go!  Every Fall we go as a family to the
local Family Farm
!  This year we went with my mom, 2 of my older sisters and their families!  Up until a few months ago, my three older sisters, my parents, and my little family all lived within a few miles of one another.  Sadly, my oldest sister, Cortney, moved out of state and we miss her and her family dearly.  My younger brother, Justin, attends BYU, in Northern Utah.  Luckily, that is only 3+ hours from us, so we get to see him every month or so!
Being that I do still have my parents and 2 of my sisters families here, plan on seeing lots of pictures of my boys with their best friends aka their cousins.  I would also like to add that we have my husbands two older brothers and their families within 15 minutes of us as well.  What can I say, my boys are VERY BLESSED to have, and be so close to so many of their cousins!
So, here is a little breakdown of the night in pictures!  Enjoy!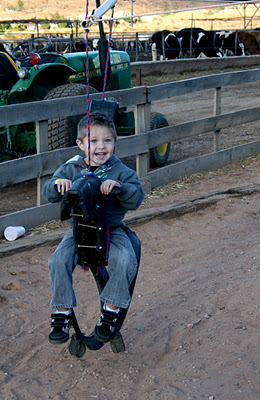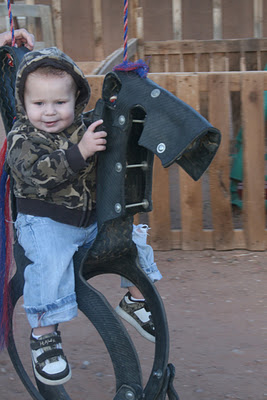 Cousin Sami Belle (far left) is SURROUNDED by boy cousins.
So, she always gets to bring along a friend or two!  We love all her little friends!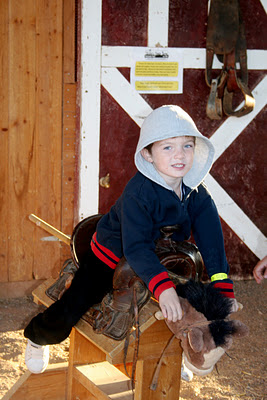 Justin James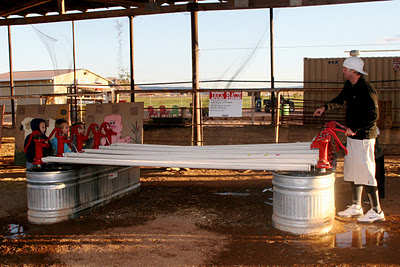 Rubber Ducky races!
The middle boys (Maddox, Justin and Nathan) favorite thing to do was play in the corn slide!  Who knew corn could be so fun?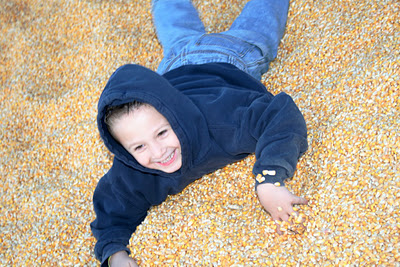 Maddox aka MadMan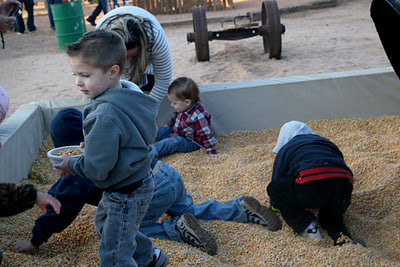 Scott and Jeffrey!
This may be one of my favorite pictures from the night!  I love that you can see Scott and Nathan on the horse in the background!  This is my cute sister, Beckie, and her daughter, Mar Mar!
Yep, that is my husband stuffed in that little barrel with little Jeffrey!  What a great dad, eh?
It actually ended up being pretty chilly that night, especially once the sun went down while we were in the Corn Maze.  Here are a few things that I wished were at home waiting for me after all our family fun!
Going to the Family Farm is one of my favorite Fall activities we do each year!  If you have a place similar in your area, I HIGHLY suggest you taking your family to it. All the kids LOVED it!
Pam Dana
I am a wife and mom that is over the moon for family, traditions and fun! I love to share lots of printables, DIY's, kids activities and my families favorite recipes! I am married to my husband, Scott, and we have 3 beautiful children and together they are my world!