Teacher Appreciation Printable
This year I've been helping on the PTA with teacher appreciation week and it's been so much fun to plan! I can't wait to show you some of the things we planned and are doing this week with my sons school! I did make a little candy treat tag that I wanted to share today. Teacher Appreciation Week is this week at our school, so on Friday, we put a little flier with this weeks agenda in their boxes along with this note and their favorite candy bar.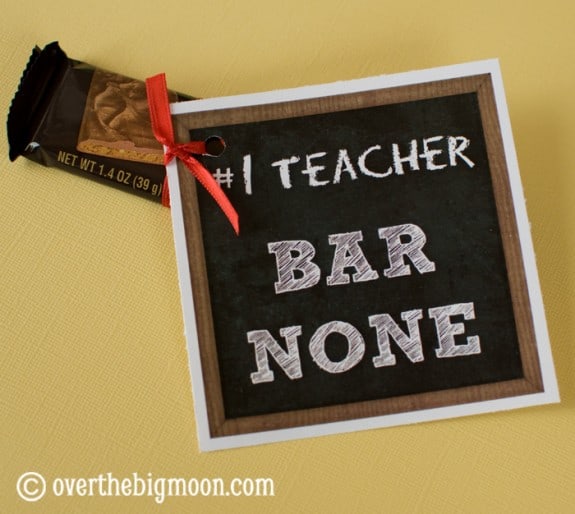 We had seen a similar idea here on Domesticated Lady. Since we were buying each teacher their favorite candy bar (and not just one standard sized candy bar) the box idea wouldn't work for us. So, I putt his little tag together and attached it by punching a hole in the corner and tying it onto the candy bar.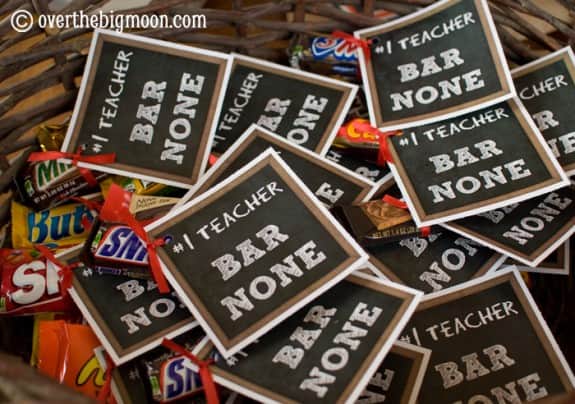 Lisa
Co-founder/author of Over the Big Moon since 2011. I am passionate about DIY projects, graphic design, gardening, traveling, cooking and all things home and family...with the exception of laundry! Most importantly I am a wife to my favorite person in the world, John and a Mom to 3 amazing boys! Thanks for stopping by today!