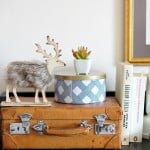 10 Ways to Add Winter Decor
Hello there! It's nice to be back with Over the Big Moon readers. I hope you have a wonderful holiday. Speaking of holidays, after I put all of the Christmas decor away, the house always feel a little bare. So today I wanted to share 10 easy ways to add winter decor to make it feel warm and cozy!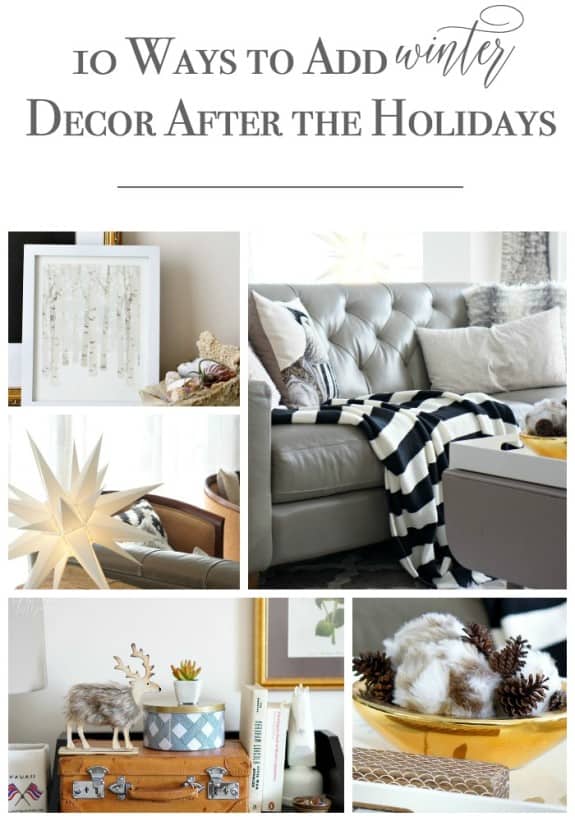 1. Mix in warm metals like gold, brass, and copper into your bookcases and tabletop decor for a little winter gleam. My Christmas birthday poinsettias contrast against this metallic vignette perfectly and I love the pop of hot pink. I don't want to take decor too seriously!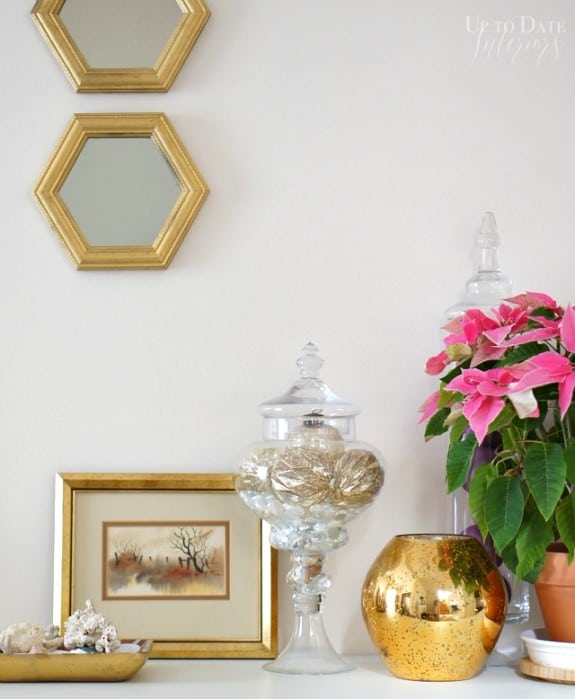 MY LATEST VIDEOS
MY LATEST VIDEOS
2. Add cozy layers to your living space with throws and pillows. Causally draping a blanket keeps the space from being too stuffy and makes it easier to plop down and curl up. Plus, my family never keeps our throws folded and draped so it's just easier. 😉 To see how I made fur pillow covers for under $5, click HERE.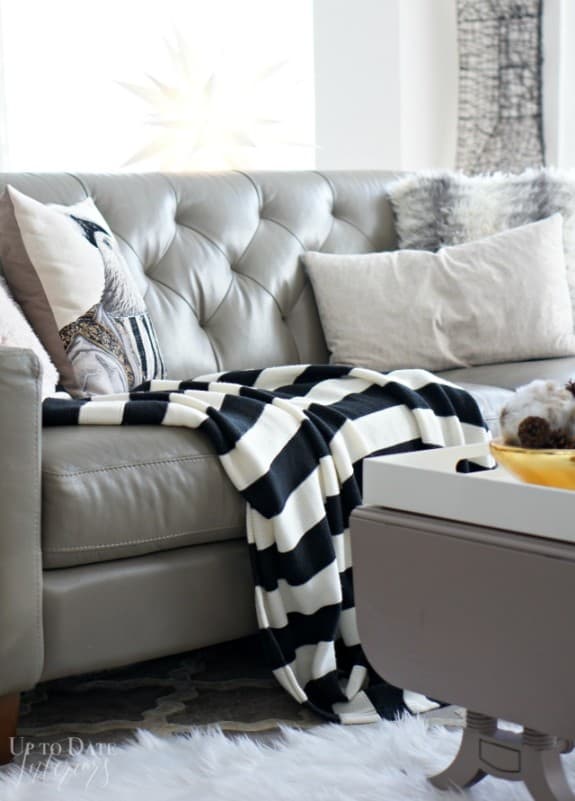 3. Use a winter color palette. When you think of winter, what color palette comes to mind? White and grays? Maybe berries and evergreen? Add decorating accessories with these colors to add a personal winter sentiment to your space. Dollar store white bud branches in a heirloom vase remind me of snowy-winter mornings back in the states. You can read how I created the patterned wall for under $1 HERE.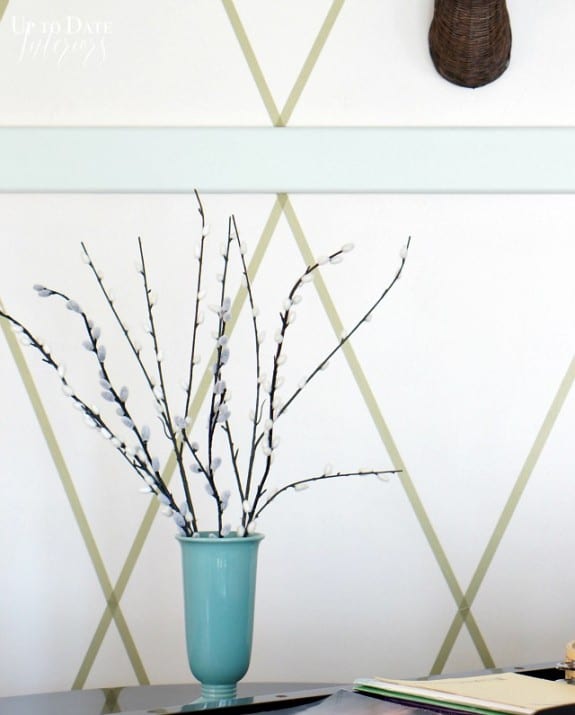 4. Mix soft textures like fur, suede, and velvet in with your textiles or even decorating accessories. I love our fur ornaments that my husband picked out and couldn't wait to use them after Christmas in pretty vessels. For more tips on styling bookcases, click HERE.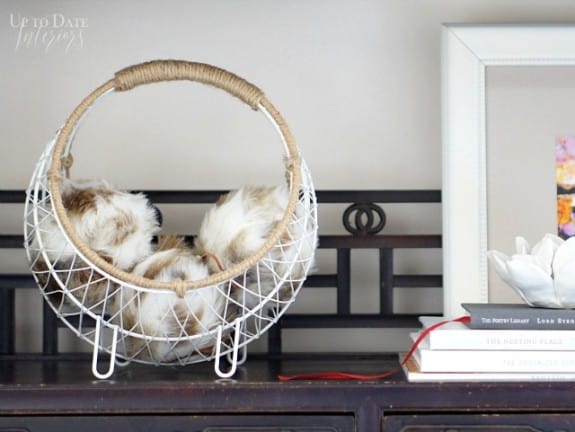 5. Layer smaller rugs on top of area rugs or warm up a bare floor with a new rug. I couldn't resist buying two of these soft, faux cow-hide rugs at $35 a peice. Click HERE to see where I put the other one. It's awesome!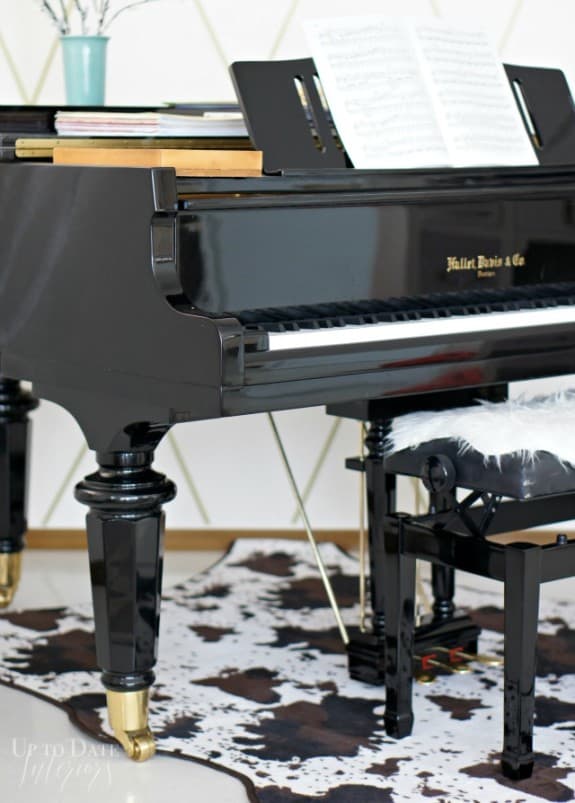 6. Display winter art or favorite winter photographs. This popular birch tree print can be found at Minted.com. Winter art doesn't have to be just outdoor scenes; watercolors and abstracts with a winter color palette can be perfect for these months.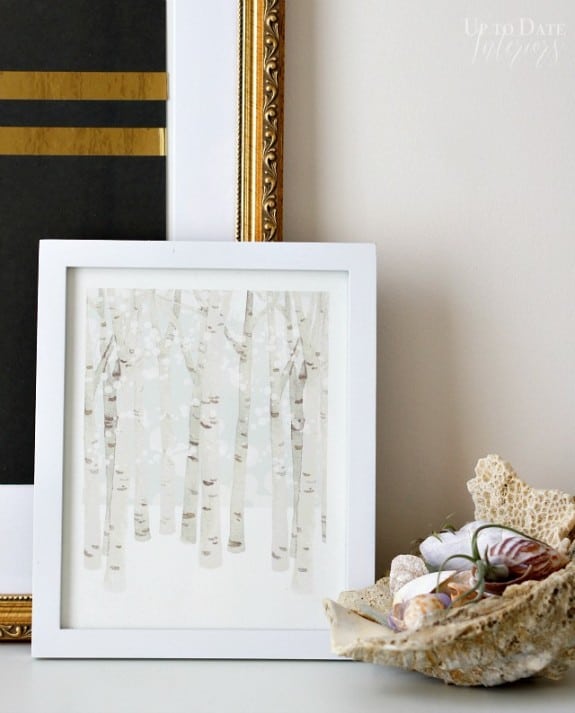 7. Move your furniture closer together for a cozy seating arrangement. If your furniture is up against the wall, pull it away for some breathing room. Bonus, cozy seating makes hanging out with friends and family a little more intimate and fun.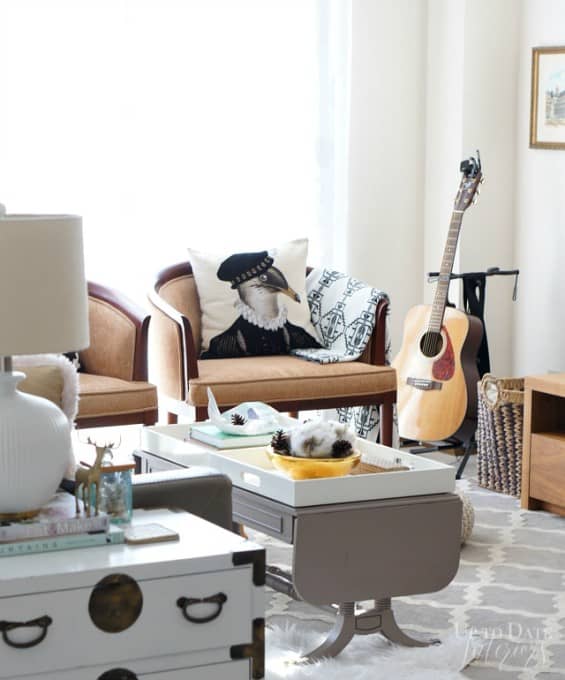 8. Fun accessories like winter animals can add a little humor to a pretty vignette. I love having these little "friends" around the house. They definitely make me smile. For more styling tips, click HERE.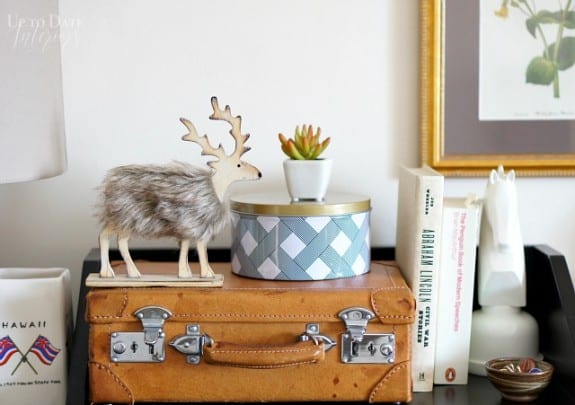 9. Soft lighting can give your room a beautiful glow. Perfect for winter months with shorter days. I kept out our moravian star after Christmas because of it's interesting shape and luminescence.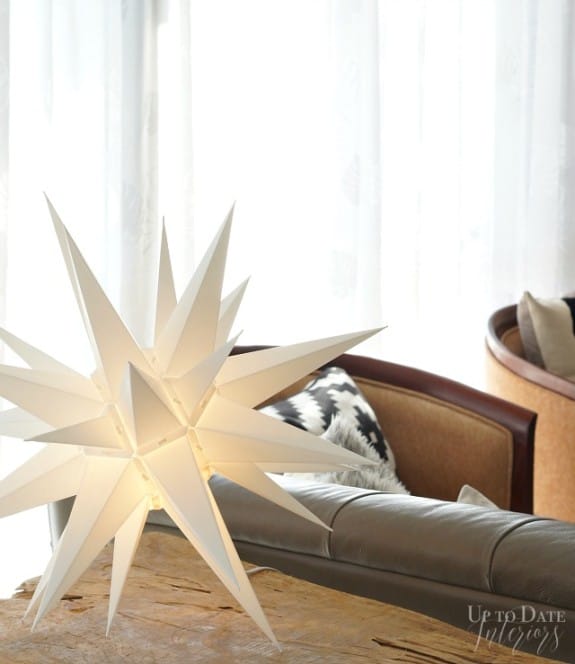 10. Pinecones, evergreen, and berries will always be appropriate for winter decor. Scatter them into your table arrangements and vignettes to bring the outdoors in. Mixing pinecones in with more fur ornaments makes me think of snow.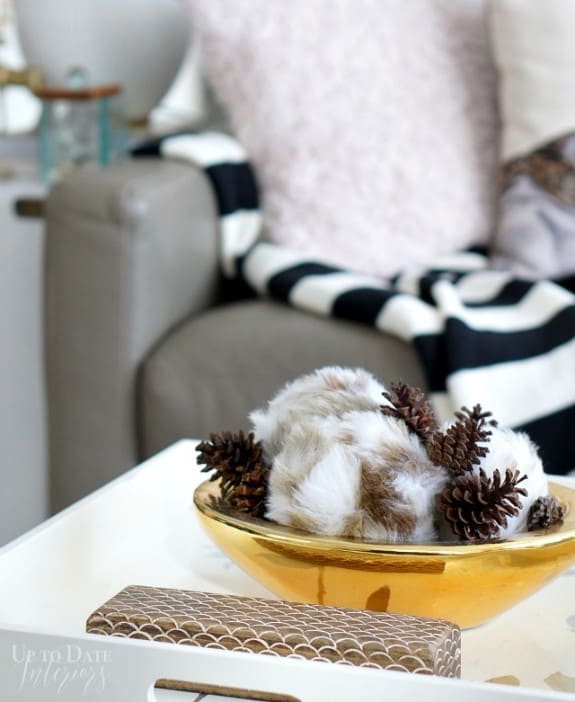 Thanks for hanging out with me today and I hope you found a little inspiration to help decorate for Winter!

---
Kathy | Up To Date Interiors
Hello from the coast of Okinawa! I'm Kathy and I blog at http://www.uptodateinteriors.com! I love sharing rental decorating tips, DIY projects, and handmade decor ideas. When I am not blogging, you can find me spray painting, styling a room for theumpteenth time, hunting for a bargain, or exploring the island with my family.
---