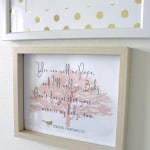 3 In 1 DIY Nursery Print
It's Valerie from The Caldwell Project and I'm back with another cheap way to create your own decor.
It's no secret that I like to make my own art to save a few bucks, and my own baby's nursery is no different. While I was pregnant I came across this art print from Lay Baby Lay's Society 6 shop. The print is titled "you can call me papa" and as I read it, I burst into tears (that would be the crazy emotional pregnant lady hormones talking…er crying). Well, due to the great effect the quote had on me, I knew I needed the saying somewhere in my nursery.
I had some vellum lying around and thought that would be a nice vehicle for a nursery print. I created a photoshop file of the saying in a font I like (that's one of the best things about making your own art, you can modify it to fit your specific design) and printed it out on the vellum. I tried a few different styles with this print to see what I liked best.
All versions are available to download over at The Caldwell Project and there is a link below!

MY LATEST VIDEOS
MY LATEST VIDEOS
The first style I tried out was the quote by itself in a color that coordinated with my nursery. I added a little bird next to the author just for a little variety.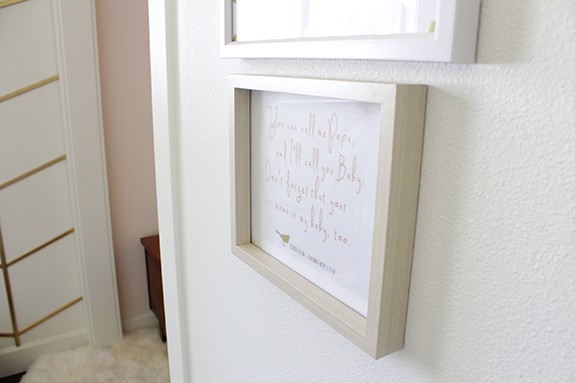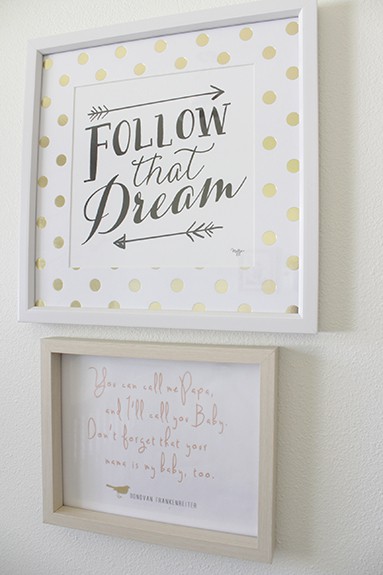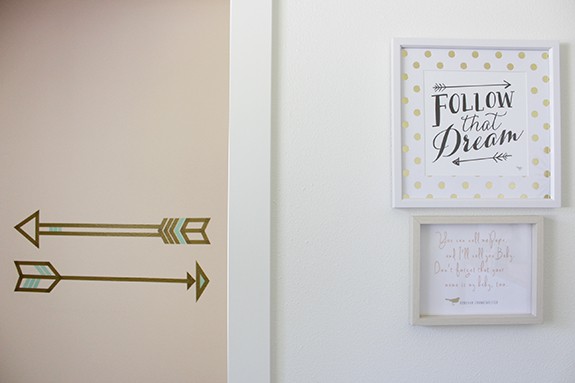 I really like how it looked on the vellum, but thought it needed something a little more. So, next I tried matching the print above it by adding some circles cut from gold paper behind the vellum and changing the font color to black.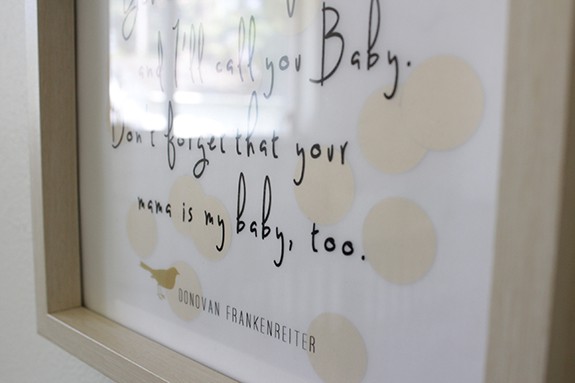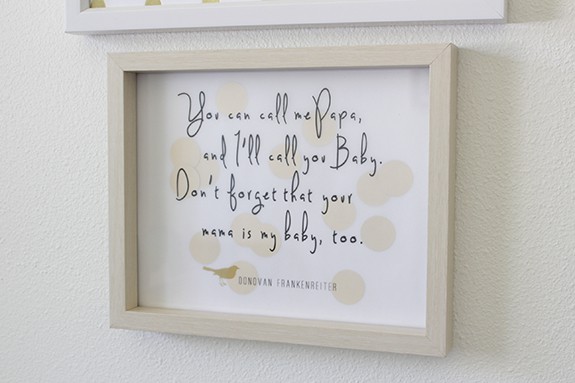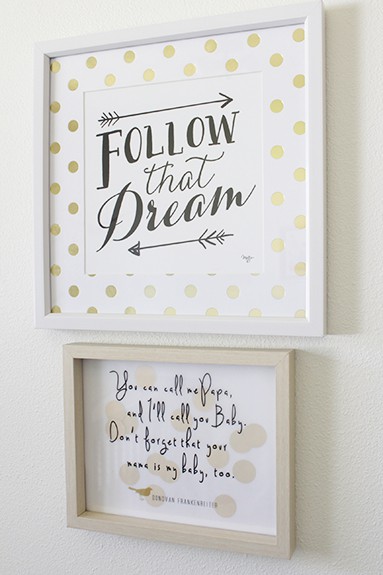 I really loved how this one came out, however, it was just a little to0 matchy, matchy to the print above it for me.
Style number three was my definite winner. I found a tree stamp I really liked in photoshop, adjusted the color to match the nursery, and put it behind the vellum.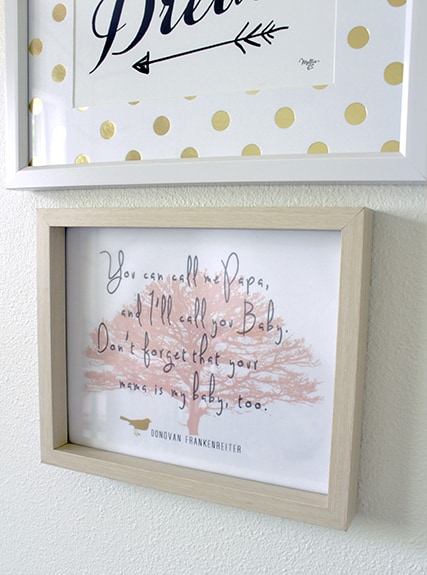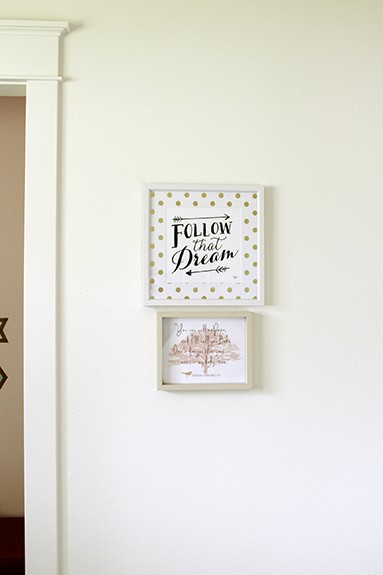 This print only cost me the price of the frame since all of the material to make it I already had lying around.
I absolutely love how this print turned out, how it coordinates with the rest of the room, but most of all how cheap and easy it was to make. So, go out and create some art! Happy designing and be sure and head over to TheCaldwellProject.com to download all of my Nursery Prints for free!!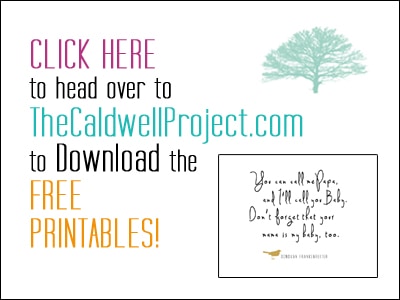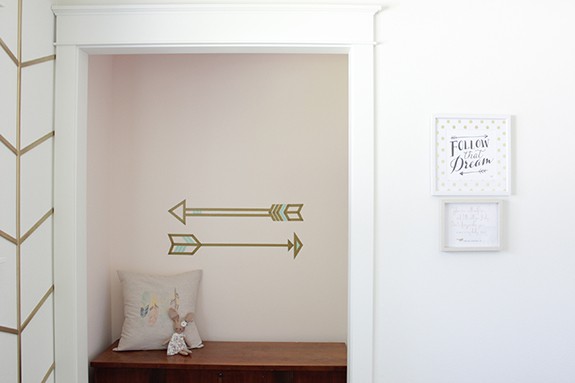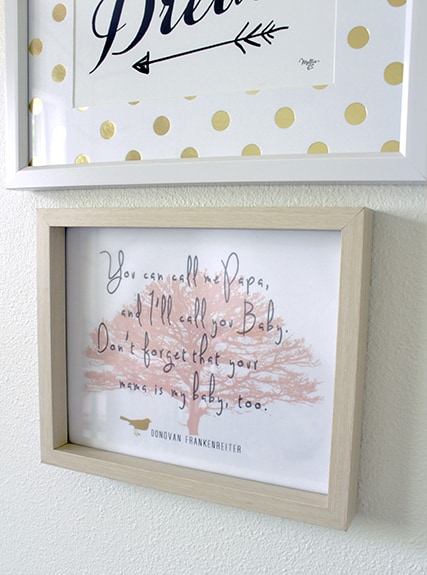 ---
Valerie from www.thecaldwellproject.com
The Caldwell Project began as an outlet to share our home remodel with our friends and family, but as a SAHM I was always finding fun things to make or DIY. With all the things I was building and creating, people would tell me that I should share those, so along with our remodel I started sharing all of my creative projects too! As time went by, our remodel showed me how much I love to design and decorate a space, and it grew into a passion for interior design. I am happiest when I have a room at my fingertips and love to help a friend or family member so I can continue to grow, learn, and share.
---