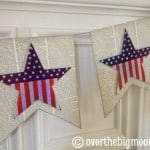 4th of July Bunting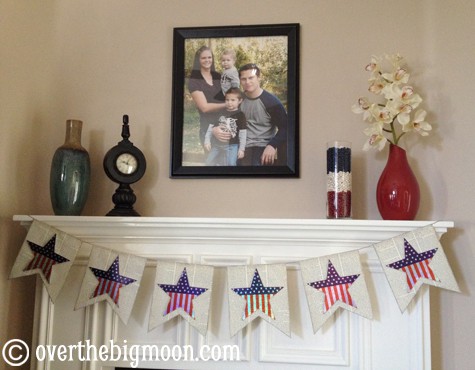 This weekend I finally got around to making me a 4th of July Bunting! I loved the way my Easter Bunting looked, using the book pages, so I went with that route again! Originally, I was thinking I was going to make a 5 point paper star, but then saw the adorable stars at Michaels and grabbed them!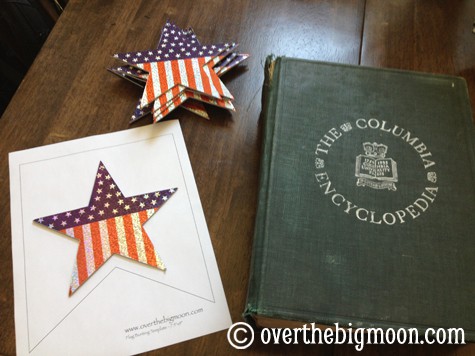 MY LATEST VIDEOS
MY LATEST VIDEOS
I started out by getting everything together! I created a simple template (which I'll be sharing with you all), grabbed one of my old books and cut out my flags!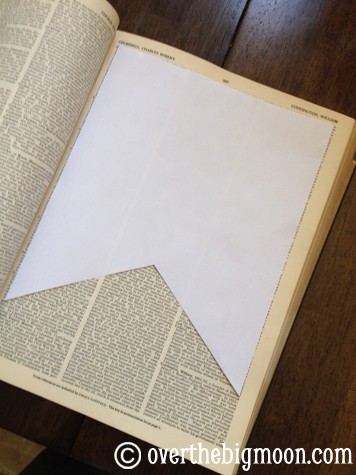 It worked out perfect, because my template was pretty much the same width as my pages, so all I did was trace the bottom lines. If your flag is smaller than your pages, then just trace around the entire outside.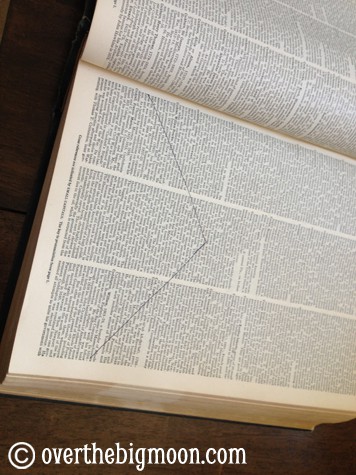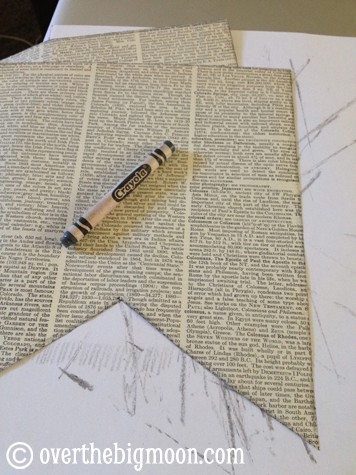 After they were all cut out, I just had my son throw me a crayon (he was at the table coloring) and I just rubbed it along the edges. You could also pull out an ink pad and ink the edges too.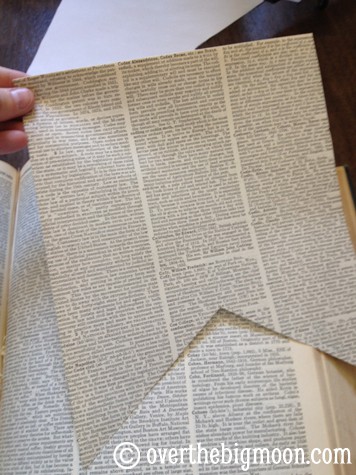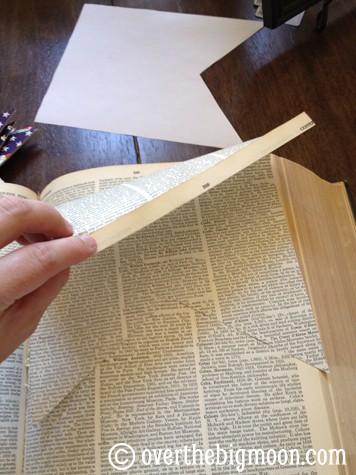 Then I folded the top of the flag over just about 1/4″ or so! That is where I tucked the string to hang it!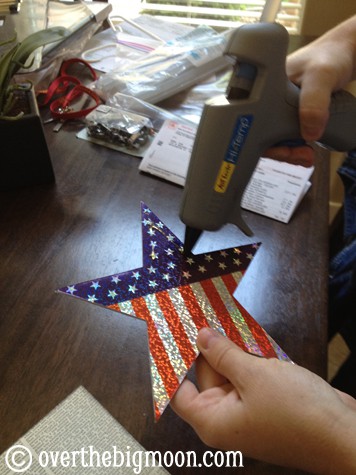 I then pulled out my hot glue gun and hot glued the stars onto the flags! P.S. Don't mind my super messy table! I have a few other projects going on right now!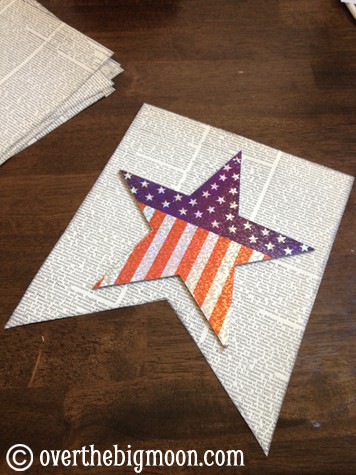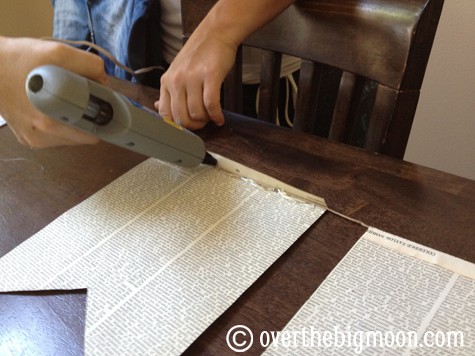 Then, pull out your string, or whatever you want to attached the flags to! I just use a simple string. I just tuck it right under the fold I made and then put a line of hot glue and seal it shut! It's nice to have a 2nd person at this point. That way you can make sure the string is pulled tight when you are tucking it and adding the hot glue.
Lastly, hang it up and you're done! Ta-Da!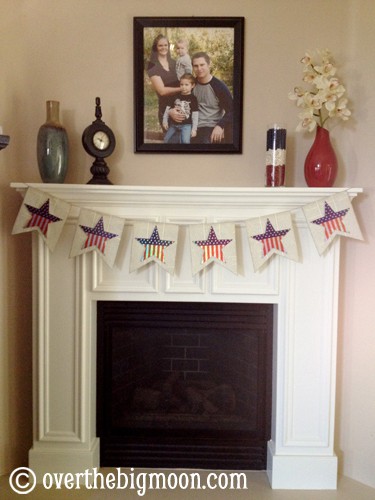 Here's a quick up close!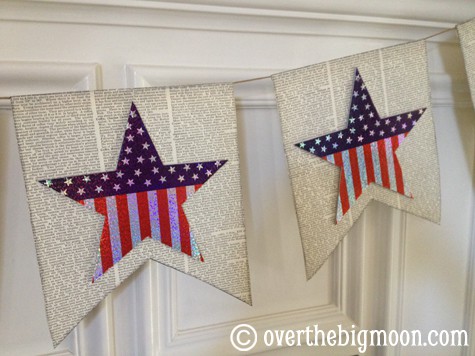 I think it turned out super fun! I like how it is big compared to most the buntings I do!
Here are two templates you can choose from if you're interested in making a 4th of July Bunting! Have a great week everybody!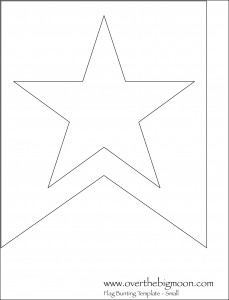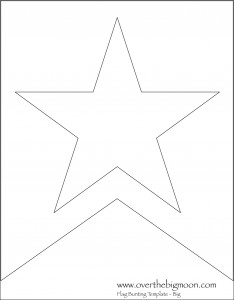 ---
Pam Dana
Pam is a stay at home working mama that enjoys all phases of life! Between her 3 kids, fur baby (a beyond cute Goldendoodle), wonderful husband, friends and working, she stays pretty busy! But, she is loving every aspect of her life! Here on Over the Big Moon, she loves to share DIY's, recipes, printables, organization tips and more!
---