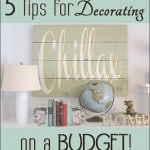 5 Tips for Decorating on a Budget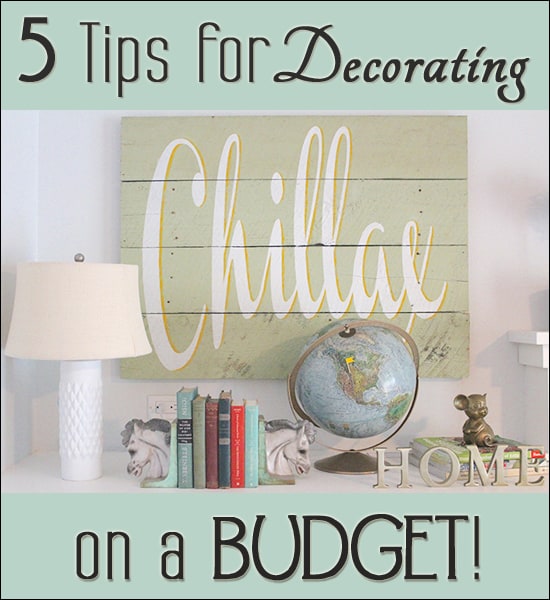 Decorating can be a fun, but a very expensive hobby. So, here are 5 tips on how to decorate on a budget.
Tip 1: Utilize Your Printer
There are printables EVERYWHERE, (not to mention a whole category here on Over The Big Moon) and many can be found for free or very cheap. A cute printable can make a nice impact in a photo collage or during a holiday celebration. They can also be very useful.
I used printables in my command center for decor and for practicality. If you are familiar with photoshop you can even edit printables to suit your specific needs. For example, I edited the color of these printables to match my kitchen.

MY LATEST VIDEOS
MY LATEST VIDEOS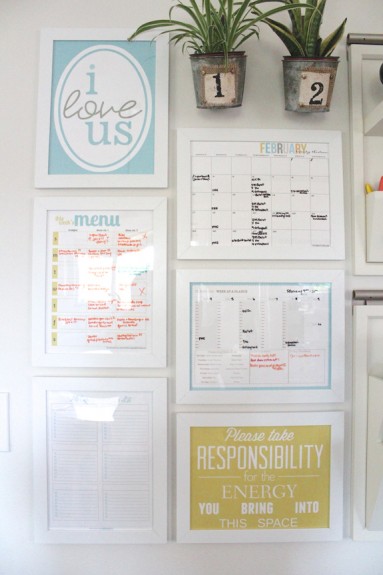 Printables, like this bee mine, are always great to throw into a photo collage.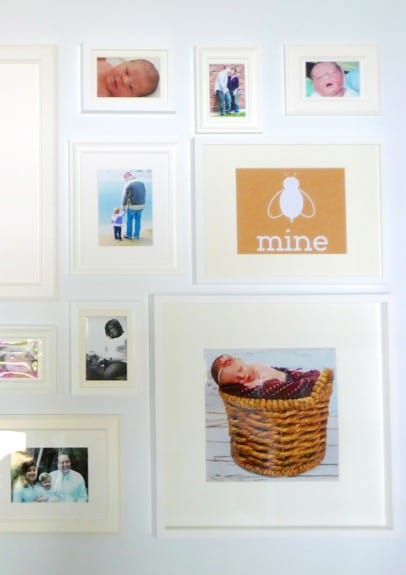 Tip 2: Paper is Your Friend
When I plan a birthday or budget friendly design, I try to use a lot of paper goods. Paper is cheap and the amount of things you can make with it are endless.
A big banner for a birthday is always great fun and super cheap when made with scrapbook paper.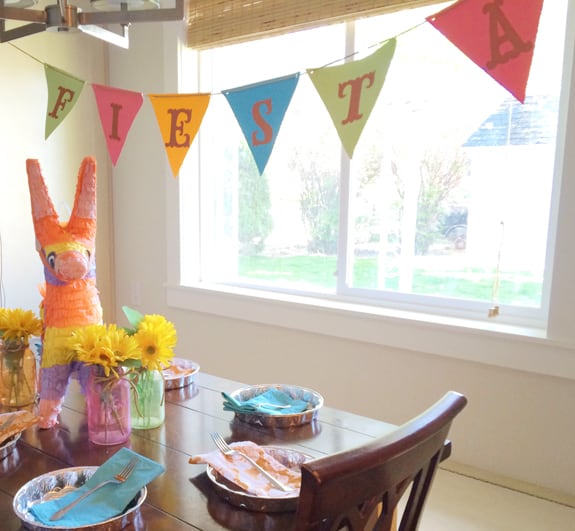 Art for a bedroom is always a great place to use some paper.
These are some cute dog silhouettes cut out of paper to make for a nice colorful display.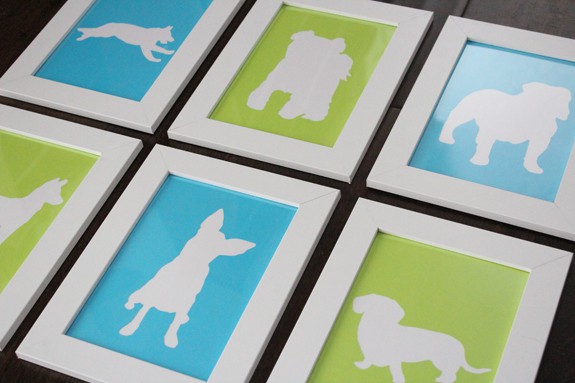 This large boat art is made with layers of cutout paper attached to spray painted poster board. And the baby name art is another example of a printable!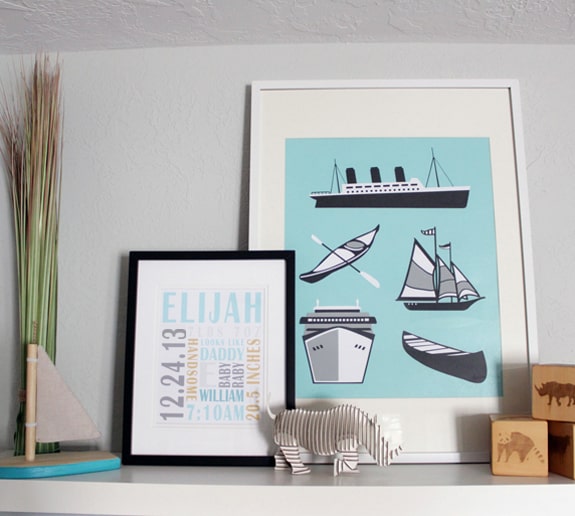 Tip 3: Shop Your Local Thrift Stores and Yard Sales
It's no secret that some of the best deals can be found at your local second hand store or neighborhood yard sale. The trick is to be creative and see something for what it could be instead of what it is.
For 50 cents at a yard sale, this cute family crest was once a stained ugly blackish crest, on a red velvet background, in the world's ugliest frame. With a little bit of paint and a new frame/background, it's now a sweet piece of art.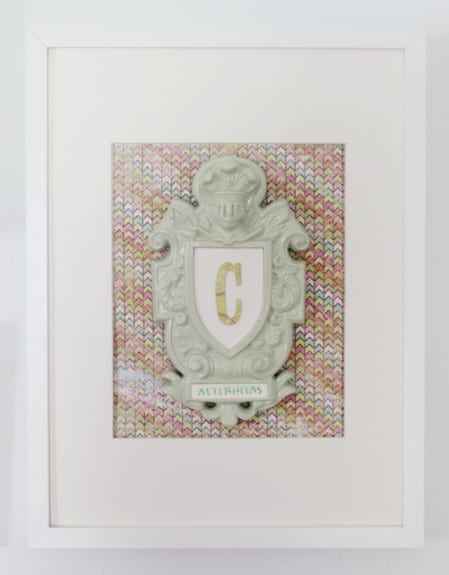 Some things don't need to be doctored to be cute. The little horn clock went straight from the second hand store to my shelf, no touchups needed.
.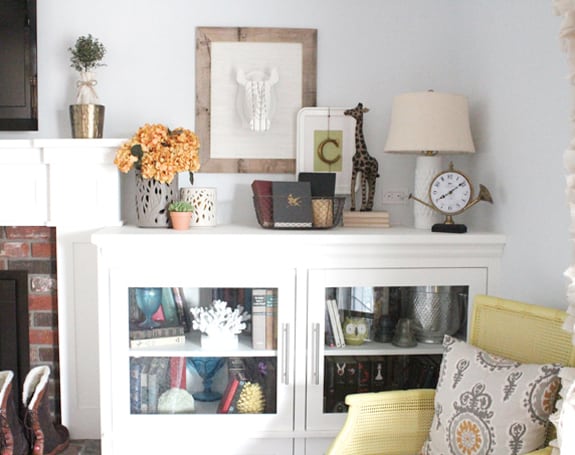 Tip 4: Use What You've Got
If you find yourself in a crunch, look around your house and see what you can move from another room or bring out of storage.
For an autumn display I didn't want to go spend any money so I shopped my house and put together a festive display for the season.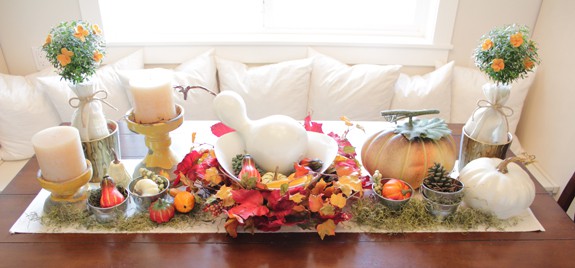 While decorating a nursery, we found ourselves in need of a few more cute toys, so I went through whatever leftover materials we had and was able to come up with these blocks and a cute little sailboat.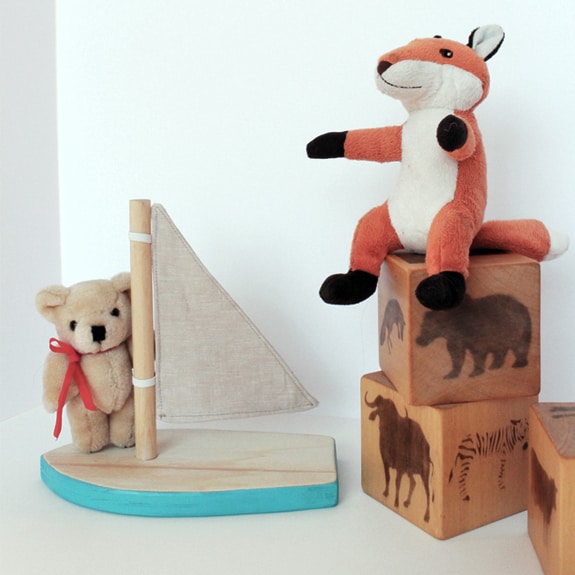 Tip 5: Do a DIY
One of the best ways to save some bucks is to make something yourself.
When I decorated my living room I was looking for a large scale wood sign. Unfortunately, the cost of buying a large wooden sign new was just too expensive. So the next logical thing to do was to make it myself. With some boards I found in our basement and using a homemade stencil I whipped up my own version.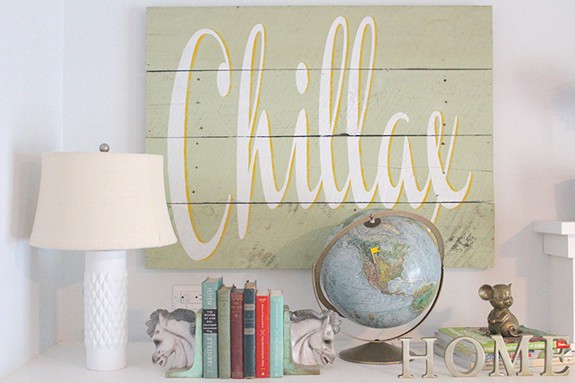 See that lamp right next to the big wooden sign? That's another prime example of a DIY to save some money. I made two lamps from clearance vases I found at Target. So instead of paying $75 per lamp I paid more like $30.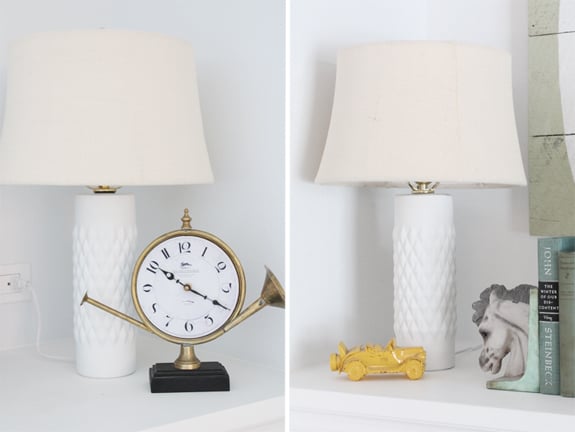 Using these 5 tips can help you stretch your budget a little further and maybe even help you save enough to splurge on the one "budget buster" you may not have otherwise been able to get. Good Luck!
Be sure and check out more from me over at The Caldwell Project!!
---
Valerie from www.thecaldwellproject.com
The Caldwell Project began as an outlet to share our home remodel with our friends and family, but as a SAHM I was always finding fun things to make or DIY. With all the things I was building and creating, people would tell me that I should share those, so along with our remodel I started sharing all of my creative projects too! As time went by, our remodel showed me how much I love to design and decorate a space, and it grew into a passion for interior design. I am happiest when I have a room at my fingertips and love to help a friend or family member so I can continue to grow, learn, and share.
---