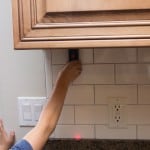 5 Tips to Installing a Tile Backsplash
This is a sponsored post written by me on behalf of Bosch. All opinions are 100% mine.
Recently we've overhauled the main part of our house! We had an unfortunate leak from our dishwasher that required us to replace floors and somehow that turned into also painting, new appliances, new carpet and a new tile backsplash! The tile backsplash added SO much charm and style to our kitchen and it was fairly inexpensive! Here are 5 Tips to Installing a Tile Backplash that I learned along the way!
1.) SHOP AROUND FOR YOUR TILE
Don't assume that your local hardware store has the best price! I was shocked to find that many websites were much better priced! They often times are discontinuing a line and will have savings of 50% or more! Also, in your local stores, be sure and check the discount areas. They will sell "leftover" amounts for discounted as well. And, depending on your kitchen backsplash size, they may work!
2.) MAKE A PLAN
We didn't really know what we were doing, but I wish I had take more time to plan it all out. As a major fan of DIY I am constantly trying to measure things by myself. There is nothing more frustrating that trying to hold a long tape measure straight while being 20 feet away! I used the Bosch GLM 15 laser measure to get super easy and accurate readings all by myself.

MY LATEST VIDEOS
MY LATEST VIDEOS
It's simple – you just have to stand in one spot and point the laser to the space you want to get your measurement!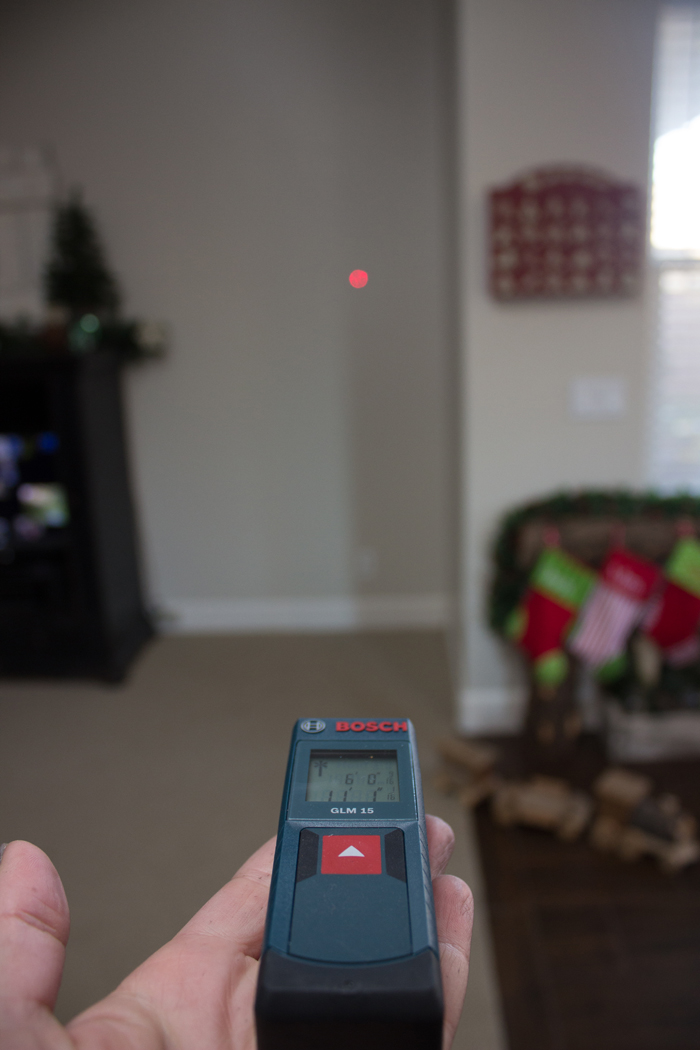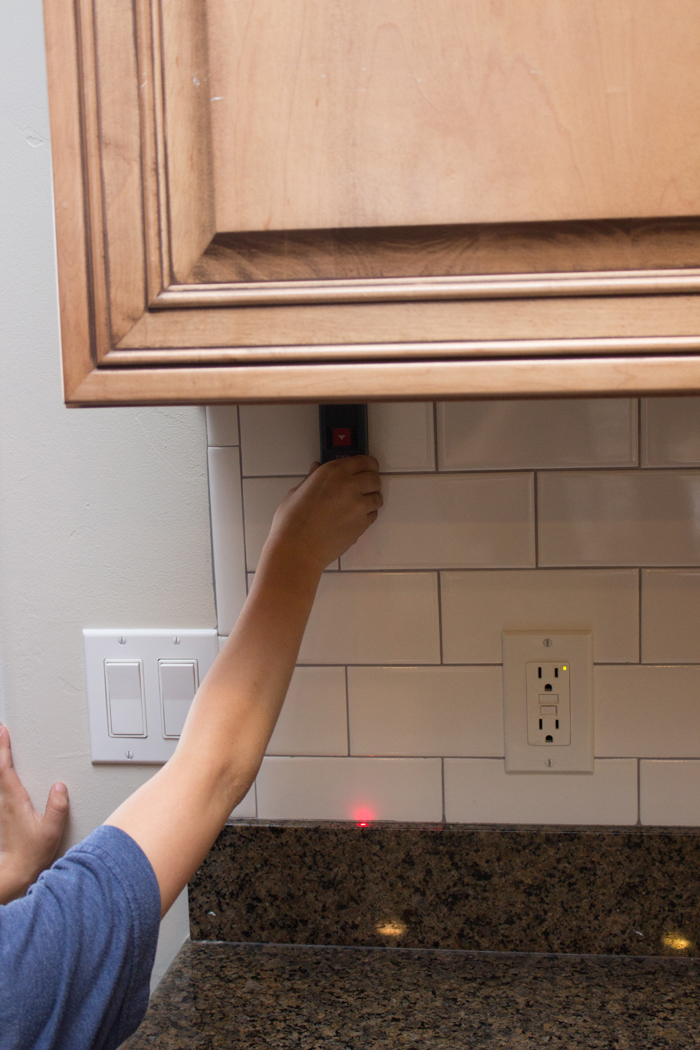 3.) ESTIMATE THE AMOUNT OF TILE YOU NEED
Measure the length and width of the backsplash area. Determine the square footage by multiplying the length times the width. Wall tiles are typically available in 4 1/4 inch to 6 inch squares. So, you'll want to have an idea of what back splash you are wanting, before trying to determine how much tile you'll need.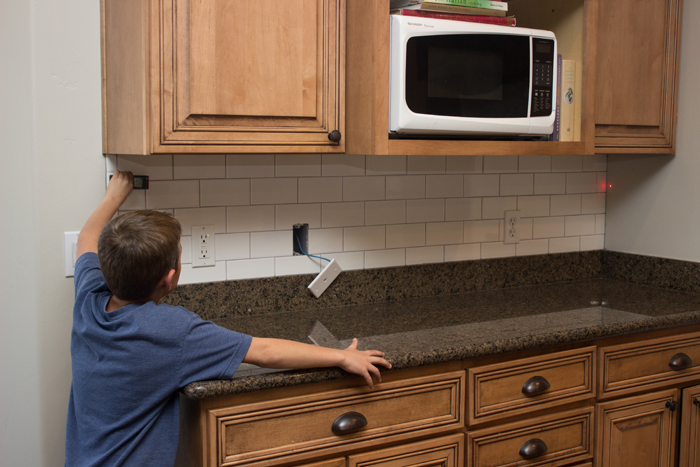 4.) PREPARE THE WALLS
Before starting, wash all the walls with warm soapy water. Allow them to dry completly. Make sure the wall is firm enough to support the tile. If it's at all wet, it may not be able to support the tile and it will rip the wall surface off.
5.) WHEN APPLYING GROUT, WORK ON A 45 DEGREE ANGLE
We learned this the hard way. When applying and cleaning the grout, work on a 45 degree angle. We pulled some grout out when cleaning and had to go back and fix those areas.
We found a great tutorial over at This Old House that may be of help too!
Hands down my biggest helper in planning this project was The Bosch GLM 15 Laser Measure – best part is it was only $49, so it's a great solution for those of us who do projects in the home. No more fumbling with a long tape trying to measure floor to ceiling height, etc. All you need is one person and one button to operate, and it measures in seconds.
It's a great tool for those of us that love to DIY and would make a great stocking stuffer for your loved one! Find out where you can get one by clicking the Buy Now button over at the Bosch website!
What would be the first project you'd use the Bosch GLM 15 Laser Measure for?
---
Lisa
Previous author of Over the Big Moon. I shared my passion for home and family life! I love graphic design, DIY projects, cooking, and working in my garden! My favorite role is taking care of my husband and our 3 amazing and busy boys!
---