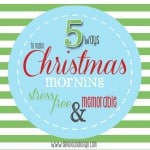 Christmas morning is meant to be enjoyed, not stressed over! Come check out these 5 Ways to Make Christmas Morning Stress Free & Memorable, so that you can feel the Christmas spirit!
5 WAYS TO MAKE CHRISTMAS STRESS FREE
1. Make Breakfast the night before.
This is a major game changer! Find a breakfast that you can prepare the day before, so that on Christmas morning all you will need to do is bake it in the oven. My families tradition is have Copycat Cinnabon Cinnamon Rolls!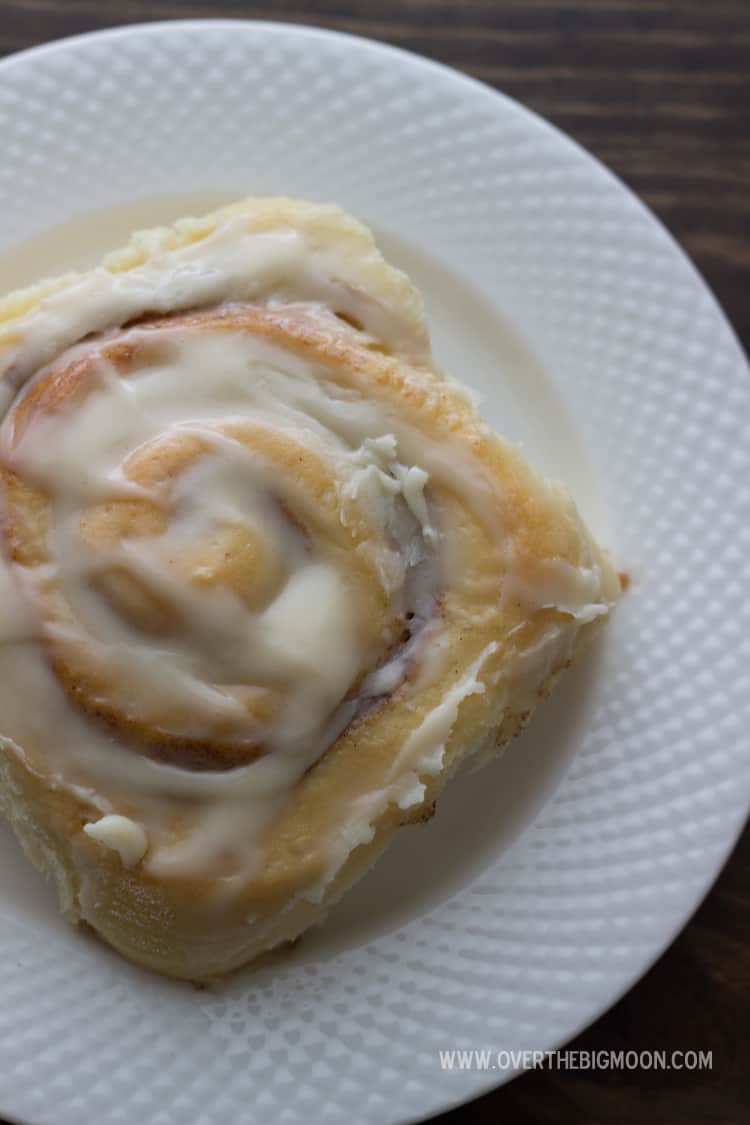 MY LATEST VIDEOS
MY LATEST VIDEOS
Looking for some other breakfast ideas?
2. Allow a MESS.
I know…it's hard to see your house be in utter destruction and not do anything about it. I say this because it is my tendency to be The Garbage Nazi! Please don't! Let your kids see you enjoying this morning and let your kids throw wrapping paper and boxes around. Force yourself to sit on your booty with a smile on your face and be in the moment!! Notice the happiness in everyone's faces, instead of thinking about how long it's going to take you to clean it all up.
3. Keep the PEACE.
This is not a day to be bothered by annoying in-laws, lazy husbands, or irritable tired kids. Make a choice now, that if someone is being grouchy, dramatic or negative that you will not let it affect you and you will stay calm and peaceful. No gossip or negative talk aloud at all on this special day either.
4. Make the MAGIC last longer.

Christmas morning can be over in 30 minutes if you let it. Do what you can to have Christmas morning last longer! Although Santa doesn't wrap his presents in our house, we take time to watch everyone go through their stockings. After going through stockings, we take a break and go eat breakfast together. (I get the Cinnamon Rolls in the oven, prior to letting the kids come down. That way when they are done going through the stockings, the cinnamon rolls are ready for us to enjoy.) After breakfast, we also only have one person open a present at a time. We don't hurry though them. We teach the kids to be excited for their siblings.
5. Write letters to Jesus.

Take a moment between all the chaos and toys to let your kids write special thank you letters to Jesus. Help them remember why we have Christmas. Keep the letters in a special box with your Christmas decorations. Get them out every year and read through them with your kids or loved ones. Continue to add to this box every year. What a great tradition!!
---
Pam Dana
Pam is a stay at home working mama that enjoys all phases of life! Between her 3 kids, fur baby (a beyond cute Goldendoodle), wonderful husband, friends and working, she stays pretty busy! But, she is loving every aspect of her life! Here on Over the Big Moon, she loves to share DIY's, recipes, printables, organization tips and more!
---