A few projects….
First off was to get our coat rack under control! I made an initial for each hook so everyone can have a place to hang their jacket.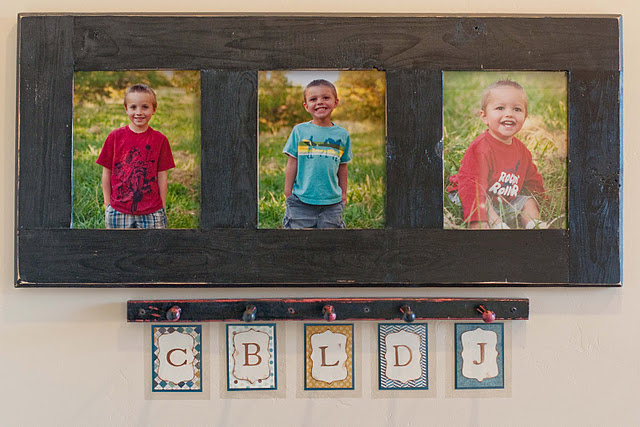 I also had two hanging frames next to our big mirror in the entry way that needed to be freshened up. My Mom had a framed arrangement of keys that hung in my parents house. It fell and broke shortly after she passed away and my Dad told me I could have the keys if I wanted them. Many of these are actual keys from my Great Grandma Lula and my Moms childhood. I made displays in both of the frames and am really happy with the way they turned out and both of these projects came in at a whopping $2 total! Now I just need to paint my mirror!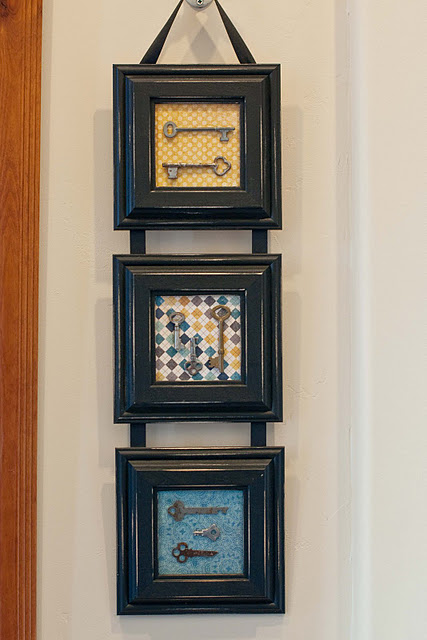 ---
Lisa
Previous author of Over the Big Moon. I shared my passion for home and family life! I love graphic design, DIY projects, cooking, and working in my garden! My favorite role is taking care of my husband and our 3 amazing and busy boys!
---