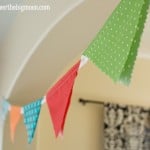 Adjustable Button Bunting
Sunday was my hubs b-day! Growing up my Mom had a birthday banner she put up for each of our birthdays. It wasn't fancy, just a paper one she had bought. But, it brings back such a flood of good feelings and memories.
I love the birthday buntings out there, but I wanted something I could change up depending on where we were putting it. I wanted to be able to put it across our Entertainment Center or across our Nook. I came up with the idea to make a bunting that buttons together and then can be unbuttoned to change the length or pattern.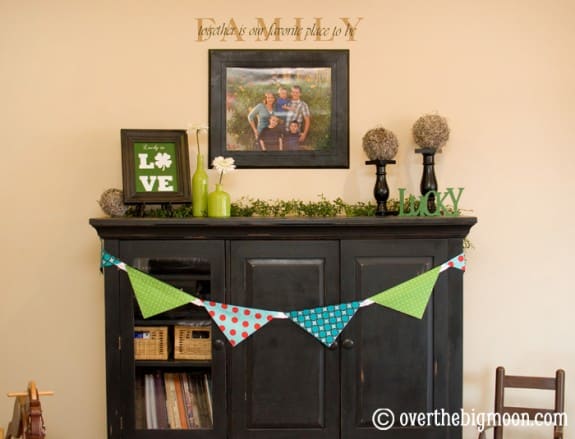 MY LATEST VIDEOS
MY LATEST VIDEOS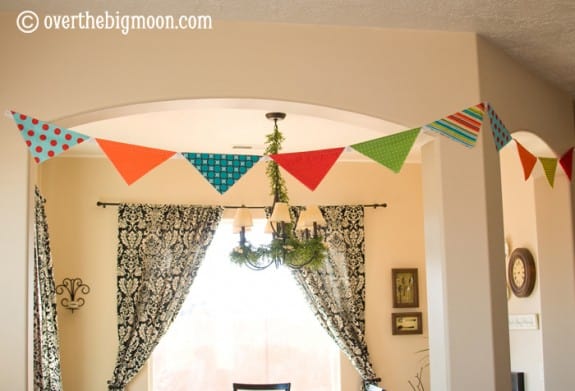 It really wasn't that hard! I think it took more time to explain it in this post, then actually doing it! I love that we will be able to use it for different occasions…having it all red for Valentine's or green for St Patty's Day. What made this super easy was that I bought the fabric pre-cut in squares. I found the fabric at a My Lazy Daisy trunk show my neighbor had. They had the cutest square fabrics that were perfect for what I had in mind.
First, I folded each of the squares in half, as a triangle, and ironed them. I wanted to use 1 inch grosgrain ribbon
to attach the flags together, but it frays, so I used Fray Check
a lot during this process! I cut my ribbon into strips long enough to leave about a 1 inch overlap on each side and then I fray checked the edges.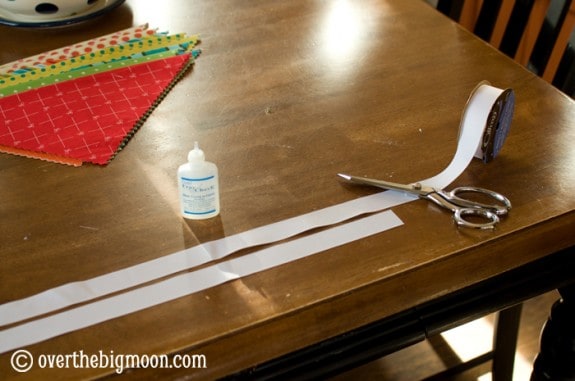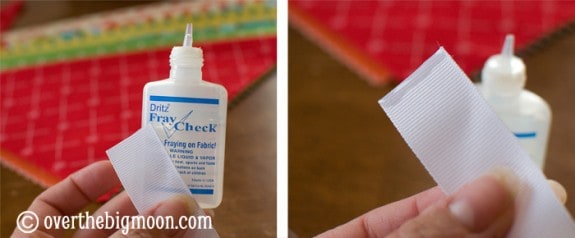 I found all sorts of places to hang it while it dried 🙂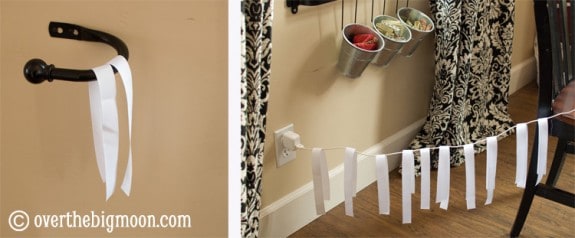 Then I laid the ribbon inside of my fabric and pinned it.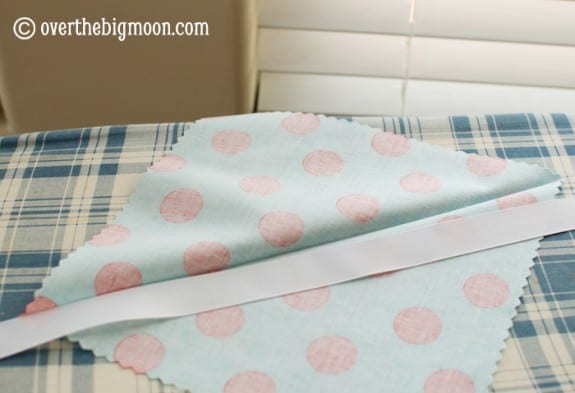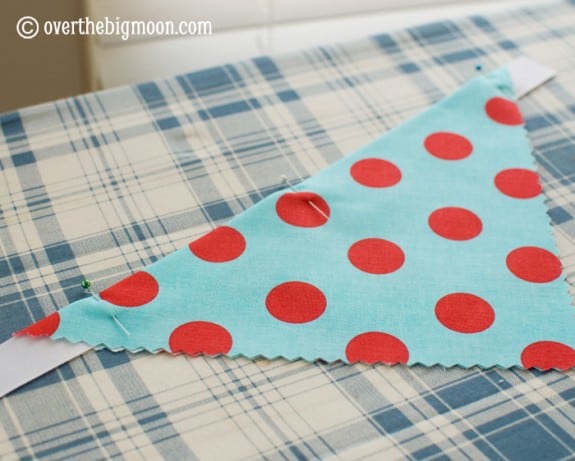 I sewed two lines, because I like the way that looks. The first one I lined up right with the foot petal.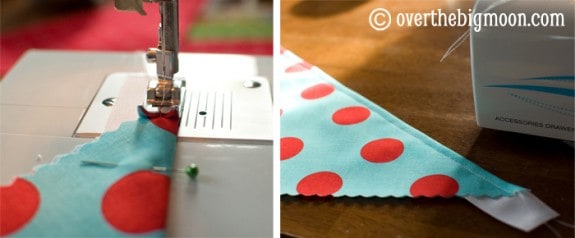 The second one I lined up with the third line on my machine.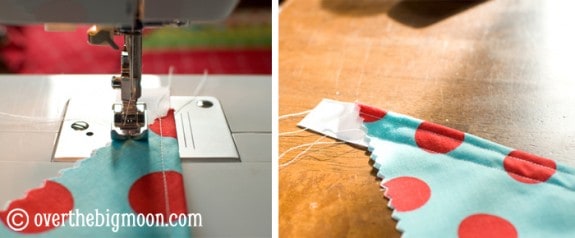 Next, I needed button holes, but my machine doesn't have a buttonhole attachment. Thankfully, Pam's machine does! It was a lot easier than I thought it would be. It only took about 20 minutes to make all of my button holes.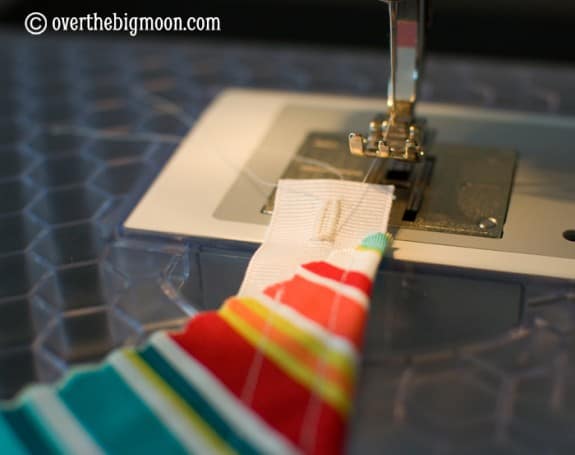 I trimmed the strings and then fray checked all around the buttonhole before I cut the hole open.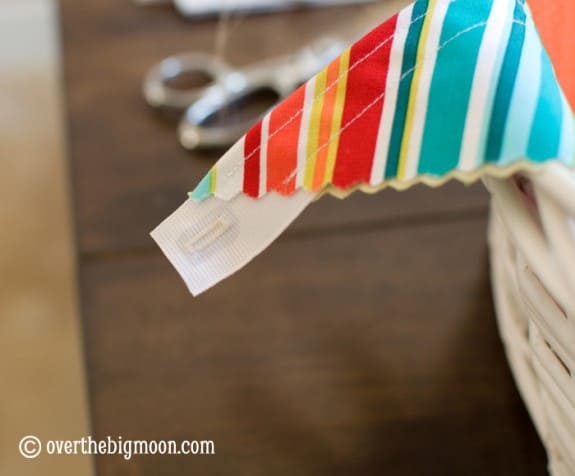 Next, I carefully cut the hole open, sewed my buttons on, and then trimmed the ribbon to the right length and fray checked the edge again. Just to be safe I also fray checked the back of where I sewed my button on.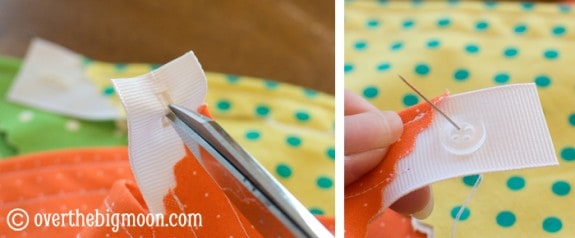 I let the Fray Check dry and then buttoned it all together! The buttons made it super easy to hang on little nails too!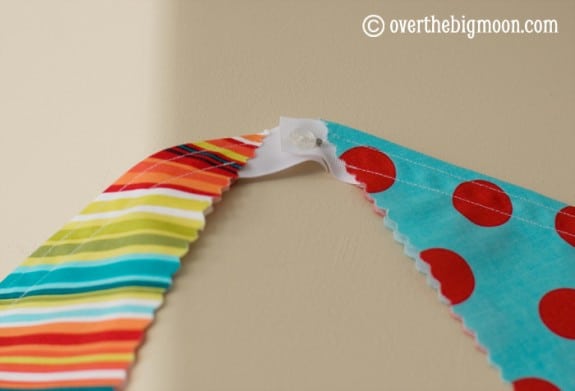 When I wanted to hang it from the end that had a button on it, I attached a safety pin it to the back and then hung it from the pin.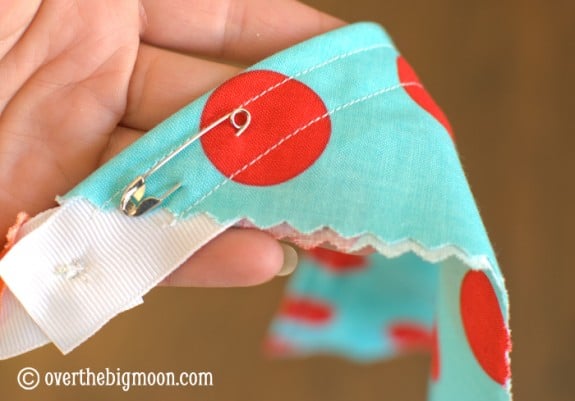 I have a lot of arches in my house and it was fun hanging bunting in each of them! It really dressed the house up!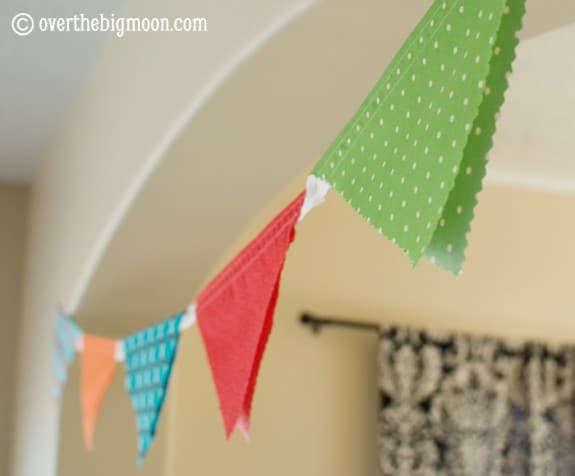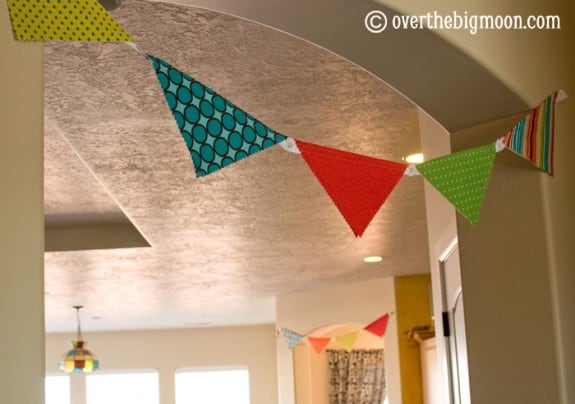 I love it! I am excited to add new patterns over time for different holidays!!
---
Lisa
Previous author of Over the Big Moon. I shared my passion for home and family life! I love graphic design, DIY projects, cooking, and working in my garden! My favorite role is taking care of my husband and our 3 amazing and busy boys!
---