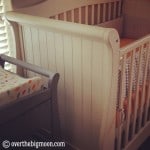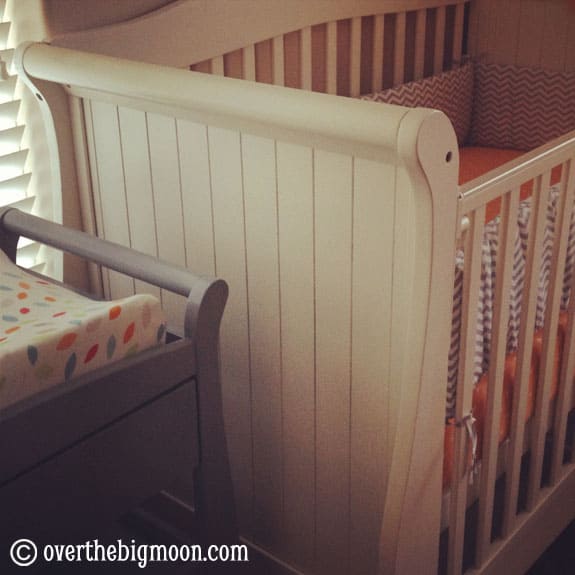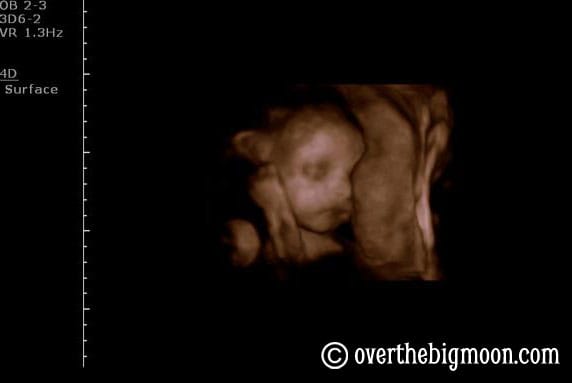 Dylan in my 30 week Ultrasound!
With only 6 weeks left until baby Dylan arrives, I figured I really need to get my butt in gear and get working on her nursery!   Baby girl does deserve a cute room after all!
Earlier in my pregnancy I had thought about painting the furniture I had in there, but just didn't think I was going to be able to do it.  I have a very UGLY and at times painful Umbilical Cord Hernia.  And, I do mean UGLY.  My doctor said that mine is one of the biggest he's ever seen (great, right?).  It was really painful for a few months, but the pain has become a lot less the last few weeks and my doctor confirmed that generally the pain does lessen the closer you get to delivery.  So, with me feeling better, I decided to tackle some painting this last week!
First up:  Paint!  I knew Orange and Gray were my main colors, so I needed to find a few accent colors.  I decided on a pink, yellow and blue for a little accenting!

MY LATEST VIDEOS
The first day we decided to tackle all my frames, accessories and changing table.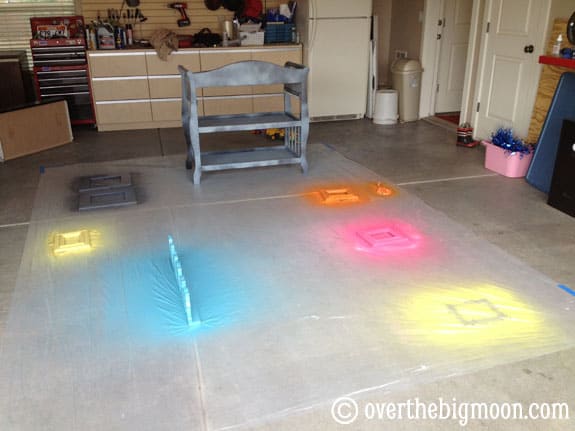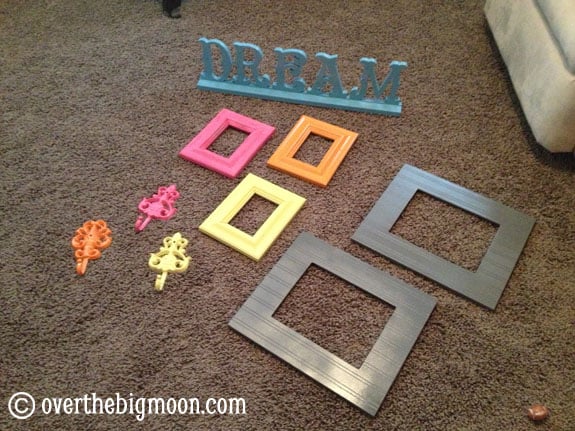 Then the second day we decided to go for the crib!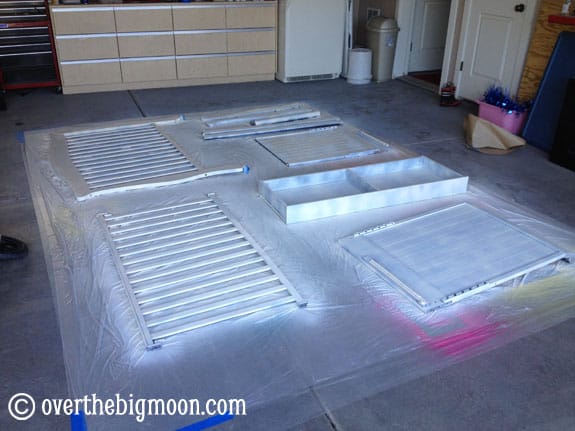 We are going to tackle the dresser this Saturday!  But, for now, here is a sneak peak of the changing table and crib in her Nursery!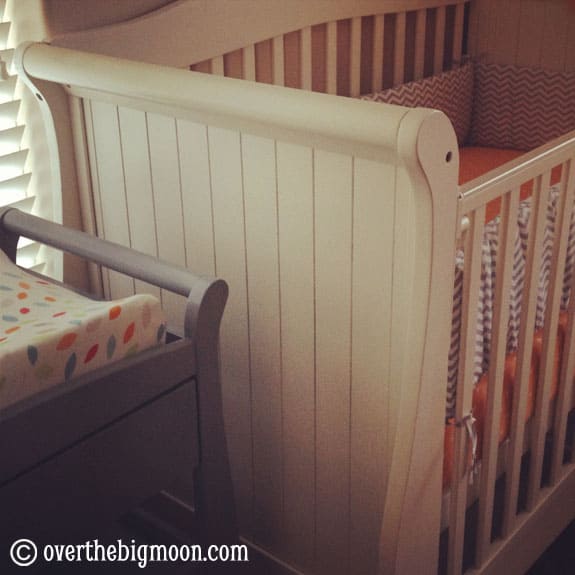 For a list of colors and more details on her Nursery, stay tuned for her full Nursery Reveal!  It will most likely be coming the week after next!
Want to keep up with us at Over the Big Moon….click here to learn how to subscribe!
---
Pam Dana
Pam is a stay at home working mama that enjoys all phases of life! Between her 3 kids, fur baby (a beyond cute Goldendoodle), wonderful husband, friends and working, she stays pretty busy! But, she is loving every aspect of her life! Here on Over the Big Moon, she loves to share DIY's, recipes, printables, organization tips and more!
---