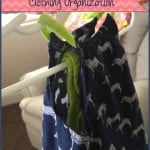 Clothing Organization Tip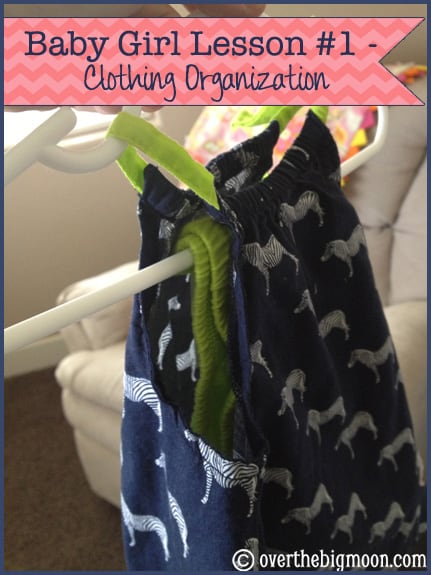 I was fully aware that as I welcome a baby girl into our home that I was in store to learn and experience many different and new things!  I however, didn't expect the lessons to start before she even arrived.
Lesson #1- Clothing is not simple.  Everything is in a set.
With boys clothing, everything is so easy!  They wear a bottom and a top and all of them can pretty well mix and match.  When you go on a trip and are packing for little boys you throw in 5 shirts and 5 pants/shorts and you are good to go.  With a girl, I've learned this is not going to be the case.  All the outfits come in sets, then on top of that you've got to have a matching bow/headband and shoes.

MY LATEST VIDEOS
MY LATEST VIDEOS
I had a couple bins of hand-me-downs, so when I found out that I was having a girl, I pulled out the girl clothes and went through them.  At this time I didn't have a ton, so I hung what needed to be hung, folded what needed to be folded and threw all the diaper covers  in a drawer.
See exhibit A: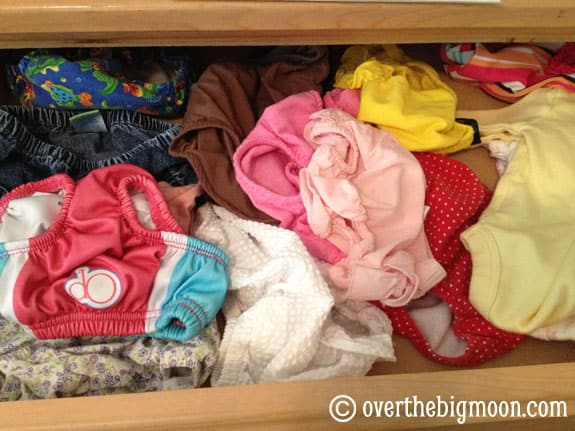 Then, my amazing friend, Jessica (from Pretty Providence), was nice enough to throw me a baby shower a few weeks prior to Dylan's arrival!  All I can say is that my friends and family were so beyond generous and I ended up with SO many adorable clothes.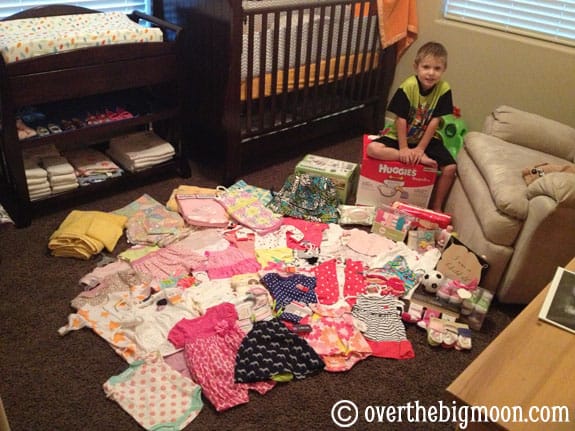 So, when I started putting away all the clothes I realized that this little system of diaper covers in a drawer, pants/shorts folded, and tops/dresses hanging was NOT going to work.  Even at this time I couldn't remember what diaper cover went with what dress and then crap.. "I know this top had some cute little leggings to go with it, where did those end up?"  So, I knew I was going to have to come up with a better system.
Here is what I came up:
BINDER CLIPS!  So easy, it's genius, right?  Okay, maybe not, but it totally works perfect!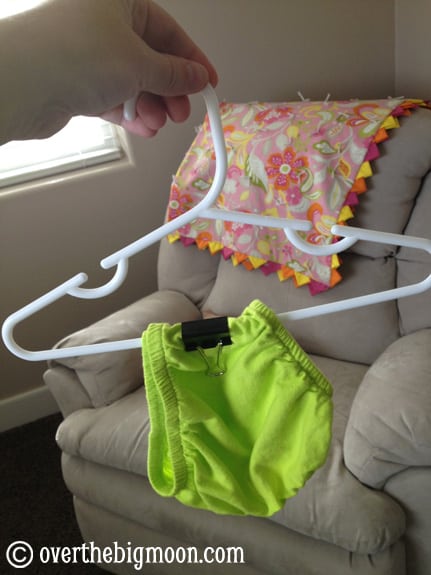 Just clip the binder clip over the diaper cover or leggings onto the hanger and you are good to go!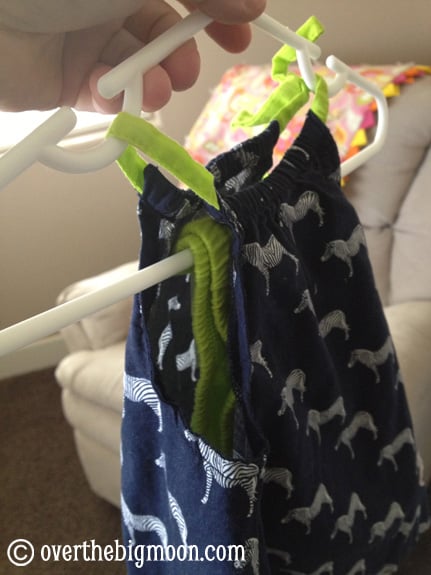 Then just put your dress or top over the hanger as normal and you've got your set!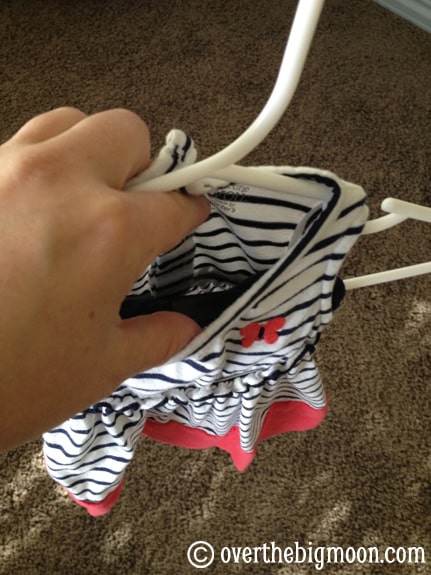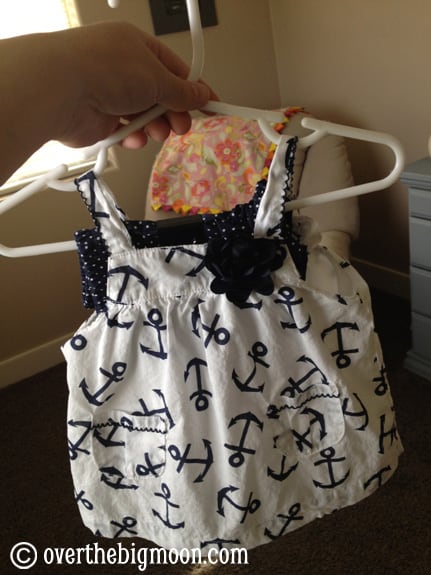 Happy organizing momma's!!  Have a great week!
Want to keep up with us at Over the Big Moon….click here to learn how to subscribe!
---
Pam Dana
Pam is a stay at home working mama that enjoys all phases of life! Between her 3 kids, fur baby (a beyond cute Goldendoodle), wonderful husband, friends and working, she stays pretty busy! But, she is loving every aspect of her life! Here on Over the Big Moon, she loves to share DIY's, recipes, printables, organization tips and more!
---