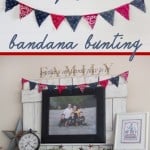 Bandana 4th of July Bunting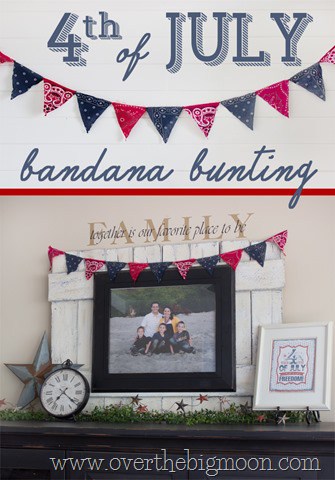 I have had red and blue bandanas in my 4th of July bin for a couple of years. I knew they would make the best bunting but I just never had time to put it together. Yesterday I had about 30 minutes and decided I could pull it off, and I did! It was easy and really pulled my focal point together.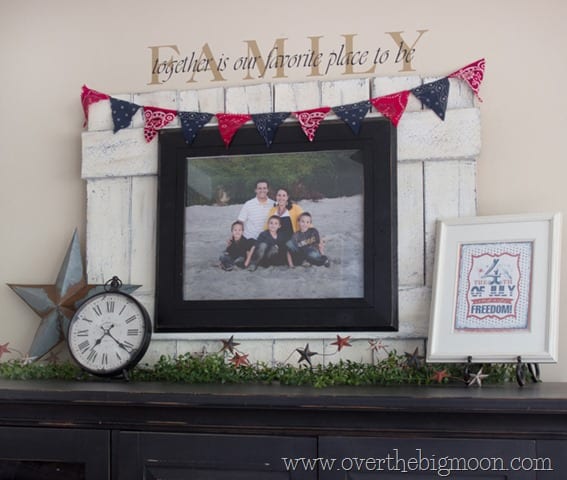 All I did was cut the bandanas into triangles. I tried to get the different patterns in different triangles.

MY LATEST VIDEOS
MY LATEST VIDEOS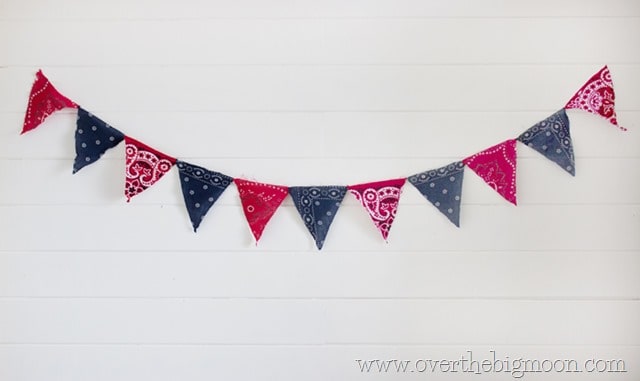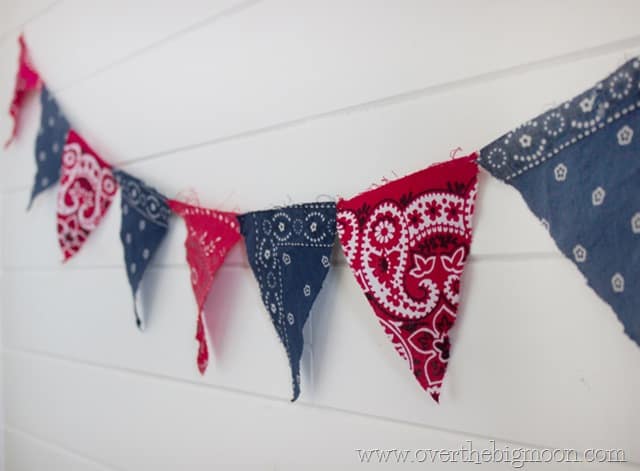 After I cut them I wanted them to be a little frayed so I wet them and stuck them in the dryer with some towels so they would fray up.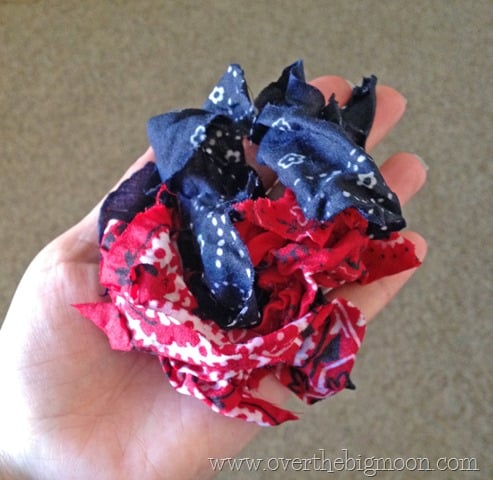 Then I just used a needle and thread to sew the corners together with a simple knot.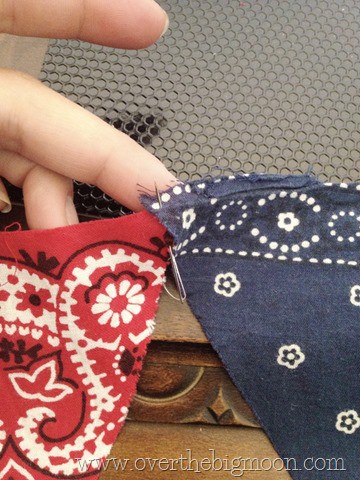 I printed this darling printable from the 36th Avenue and love it!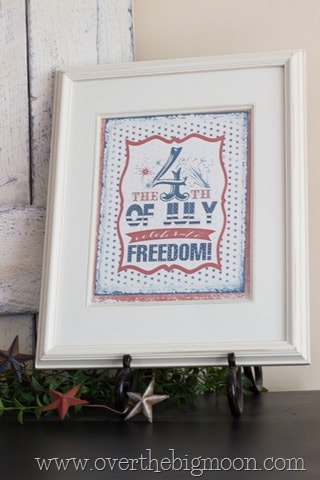 I also printed two of the printables from Crystal Mickelsen found here on Over the Big Moon.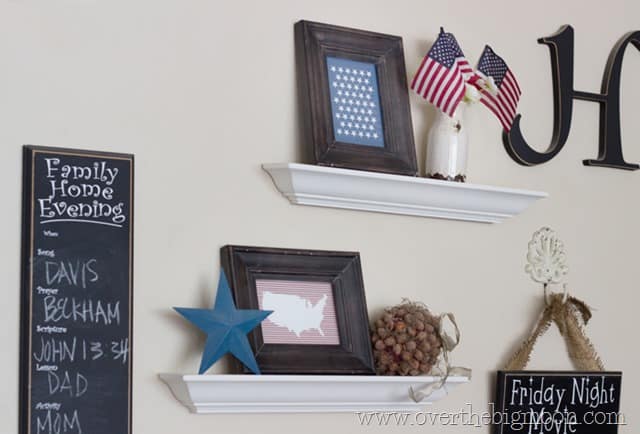 Hope you have a great 4th!
---
Lisa
Previous author of Over the Big Moon. I shared my passion for home and family life! I love graphic design, DIY projects, cooking, and working in my garden! My favorite role is taking care of my husband and our 3 amazing and busy boys!
---