Breakfast Pancake Tip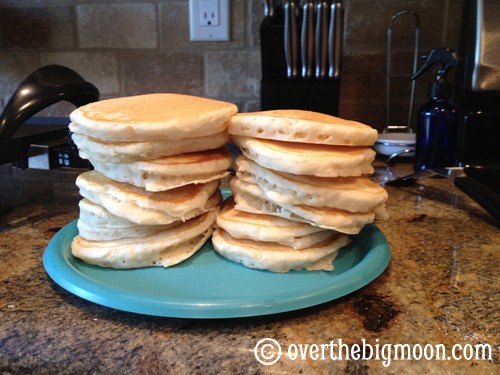 My boys love pancakes!  BUT, I hate making the pancake mess every morning.  Especially, because we had to be out of our house around 8:30 am on the mornings that Nathan had preschool.  About a year ago, I was on the phone with a friend, and I was sort of complaining about my little dilemma.  She then said, "why don't you just freeze some?"
Why didn't I think of that?  I generally think that I have pretty good common sense, but apparently not with certain things.  How many times have you just thrown a bowl in the sink that still has some batter in it?  I know I sure did, before I started freezing them.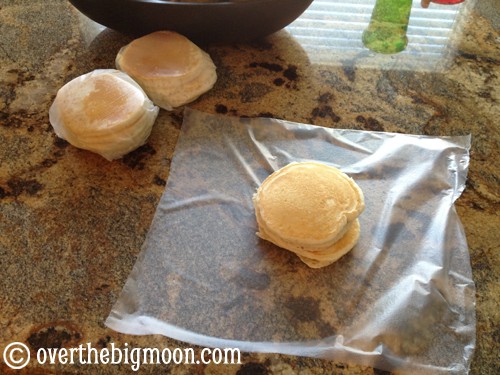 MY LATEST VIDEOS
MY LATEST VIDEOS
Now, when I make pancakes, I always mix up extra batter and make us pancakes to last a week or two.  Because, it's just the two boys that eat them I will freeze them 3 or 4 pancakes per stack.  I wrap the individual stacks in Press N' Seal.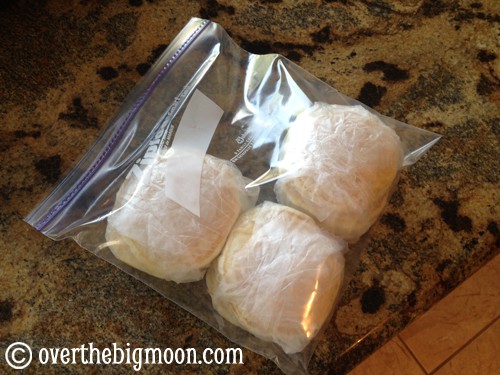 After all the individual stacks are wrapped, I just put all of them in a Gallon Freezer Ziploc bag and stick it in the freezer!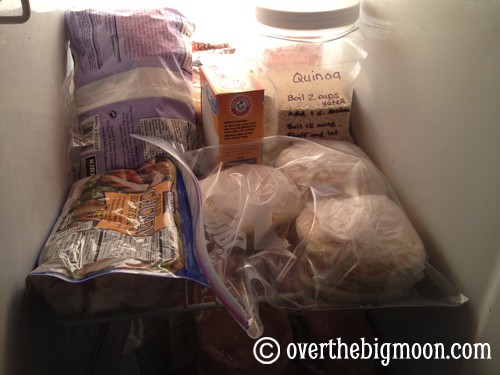 It seriously makes breakfast so much easier!  I just pull out one stack at a time, microwave them for about a minute or so and then serve them up!  I know it's not genius or anything, but I figured if I didn't think about this simple idea, then at least one other person out there may benefit from this little tip!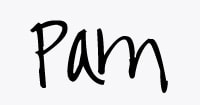 *We may be linking up to THESE linky parties!
---
Pam Dana
Pam is a stay at home working mama that enjoys all phases of life! Between her 3 kids, fur baby (a beyond cute Goldendoodle), wonderful husband, friends and working, she stays pretty busy! But, she is loving every aspect of her life! Here on Over the Big Moon, she loves to share DIY's, recipes, printables, organization tips and more!
---