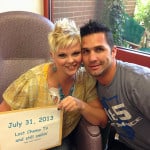 Bring Your Brave – Breast Cancer Awareness
This is a sponsored post written by me on behalf of Centers for Disease Control and Prevention's Bring Your Brave campaign. All opinions are 100% mine.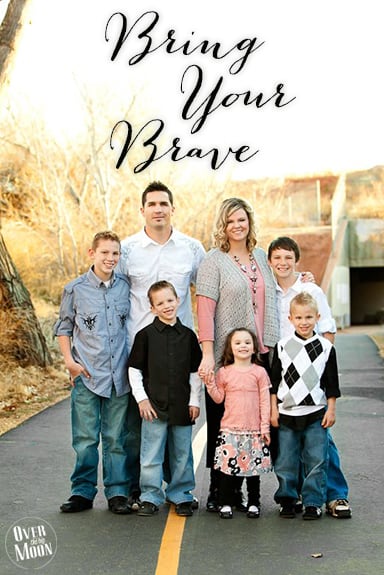 Today I want to get a little personal with you guys, because for a few reasons I have been thinking a lot about my sister-in-law, Ashley! The first being that October is Breast Cancer Awareness Month. Second, Ashley has been posting pictures of her and her beautiful family enjoying Fall Break in Hawaii this week and with every picture that I see my heart swells with happiness and joy for her and her family. Because honestly, 3 years and 10 months ago, I couldn't have told you if she'd be alive today to enjoy this holiday break with her family.
The day after Christmas in 2011, Ashley found a lump in her breast while showering. A few weeks later she was diagnosed with Stage 4 Metastatic Breast Cancer at the YOUNG age of 36. Turned out that that one lump was just one of many in her body. She and her husband and their 5 beautiful kids (12 and younger at the time) together started the fight of their life over the next couple years! The honest truth is it's a miracle that she's still here with us – she's defying the odds of all that her doctors told her. Although, she'd probably tell you it's because of the nasty Chinese tea she drinks daily! hehe!

MY LATEST VIDEOS
MY LATEST VIDEOS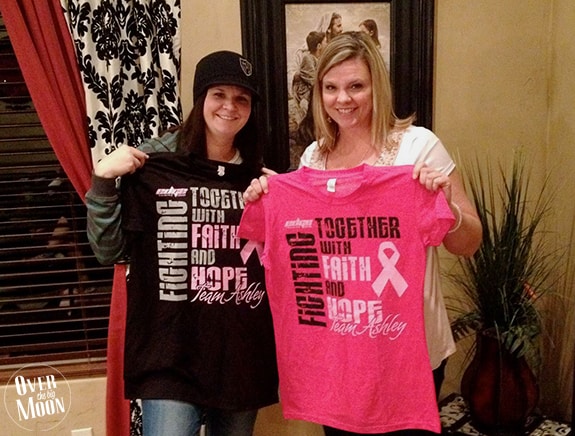 Why am I sharing this story? Because anytime I catch myself being ungrateful or taking my family for granted (even if just quickly) I try and recall all that I learned and felt watching my SIL and her family battle breast cancer and witnessing them fear that they were going to lose; lose her life, lose his wife, lose their mother.
When you watch your sister fight for their life, it changes you. I watched Ashley fight to stay alive, be able to raise her children, grow old(er) with her husband, etc. But, I also watched her fight to do the day to day mundane things that come with being a wife and mom. I watched her yearn and desire to pick up a messy house, to get up and get her kids off to school, to mop her dirty floors, to go grocery shopping, to drive her kids to and from all their daily activities, to cook dinner, etc. All the things that if we could give them up for a few days, we'd feel like we were on vacation. During her time of being sick from the chemo, she would have done just about anything to have a few days to feel good and human again – to fully live the role of a wife and mom.
You can't help but watch that and revaluate your life. I realized that a part of me was very ungrateful. Sure in my prayers I'd thank my Heavenly Father for my health and for my wonderful family. But, did I SHOW Him how grateful I was for my health and my family with my actions? Not enough. So, I started making changes. I tried making the mental effort to get up and feel grateful and be happy when my son asked me to make him a sandwich, even though it wasn't always at the best time. I just tried making sure I kept gratitude in my heart as often as possible. Does that make sense?
I am not always perfect at keeping that perspective. I wish so bad I could keep that attitude ALWAYS. But, when I am feeling like I'm losing that feeling, I go and read this post that I wrote in early 2012. It goes into a lot more detail of sharing the new perspective I was receiving witnessing her journey!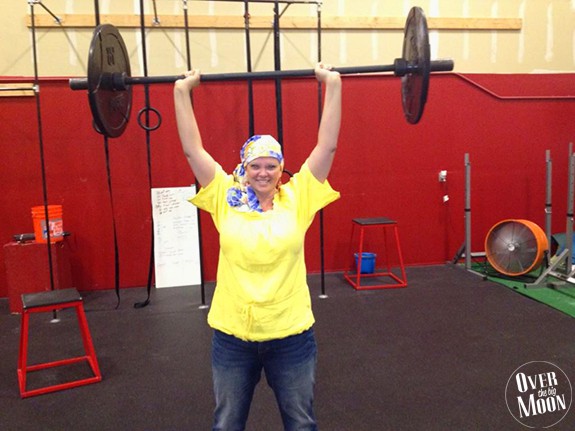 I can't help but share some breast cancer statistics with you too! Breast cancer is the most common cancer in women in the United States. 11% of all cases of breast cancer in the United States affect women under the age of 45, however, many young women do not know they are at risk.
Breast cancer in young women generally bring a unique threat too. When they are diagnosed with breast cancer it is:
More likely to be hereditary,
More often diagnosed at a later stage, and often
More aggressive and difficult to treat.
Every woman can benefit from learning the risk factor for breast cancer. In addition to risk factors all women face, some risk factors put young women at a higher risk for getting breast cancer at a young age. If you're under the age of 45, you may have a higher risk for breast cancer if-
You have close relatives who were diagnosed with breast cancer before the age of 45 or ovarian cancer at any age.
You have changes in certain breast cancer genes (BRCA1 and BRCA2) or have close relatives with these changes, but have not be tested yourself.
You received radiation therapy to the breast or chest during childhood or early adulthood.
You have been told that you have dense breasts on a mammogram.
You have Ashkenazi Jewish heritage.
You have had breast cancer or certain other breast health problems, such as lobular carcinoma in situ (LCIS) ductal carcinoma in situ (DCIS), atypical ductal hyperplasia, or atypical lobular hyperplasia.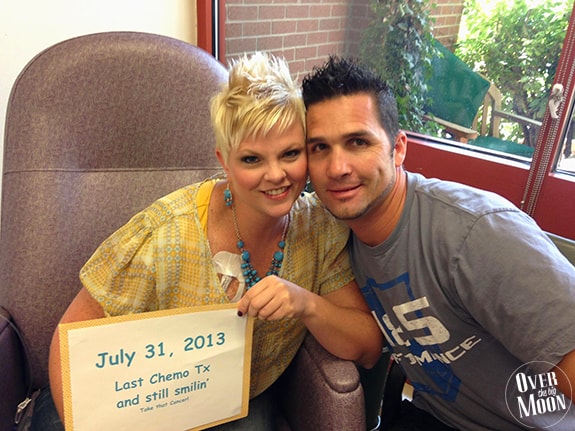 Will the cancer eventually be too much for Ashley (or her Chinese tea) to battle? Who knows? But regardless of the answer I know that Ashley will be brave through it all. Today I just wanted to share my thoughts and urge everyone to #bringyourbrave. I've never seen someone battle something so scary with such grace. She has fought with every ounce of her strength and I watch her live every breath of her life to the fullest. And I'd be a coward not to make sure I was getting my annual checkup and educating myself on my risk of breast cancer
The CDC is doing an awesome campaign, Bring Your Brave, to inspire young women to learn their risk for breast cancer, talk with their health care provider about their risk, and live a breast healthy lifestyle. The other very cool thing about this campaign is that it shares real stores about young women whose lives have been affected by breast cancer. They share stories about prevention, how they explored their personal and family history and why it's important for all young women to talk with their health care providers to find out how breast cancer may affect them. All these women's stories are so inspiring, are educational and will touch your heart!
What motivates you to learn your risk for breast cancer? Head over to your social media on October 27th, share your story and hashtag is #BraveBecause!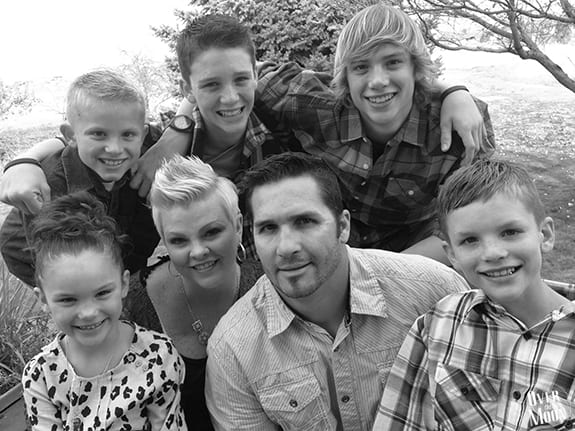 ---
Pam Dana
Pam is a stay at home working mama that enjoys all phases of life! Between her 3 kids, fur baby (a beyond cute Goldendoodle), wonderful husband, friends and working, she stays pretty busy! But, she is loving every aspect of her life! Here on Over the Big Moon, she loves to share DIY's, recipes, printables, organization tips and more!
---