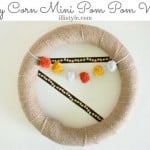 Candy Corn Mini Pom Pom Wreath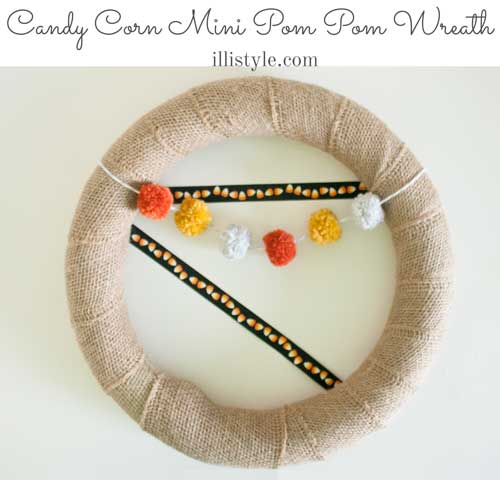 Hola amigas. It's April from illistyle here with my monthly installment of awesome for you. This month I am all about Halloween. And to me Halloween is best described in two words: Candy Corn. I may have a slight problem when it comes to this delicious treat. Like I am not allowed to keep it in the house kind of a problem. I do not know what it is, but my self control goes out the friggin window when this stuff is around. It's bad. Real Bad. So, I have to find other ways to declare my love of the sweet stuff, as opposed to my traditional way: which is to devour it. So, I made this Candy Corn Mini Pom Pom Wreath in honor of my Fall favorite.
Here's what you'll need:
Foam wreath
Burlap Garland (sold in a roll at Michaels)
Candy Corn Ribbon (available in-store only, at Michael's)
Mini Pom Poms (tutorial here)
Straight Pins

MY LATEST VIDEOS
MY LATEST VIDEOS
Here's what ya do:
1. Wrap your wreath in burlap and secure ends to back of wreath with straight pins
2. Cut candy corn ribbon and attach to back of wreath with more straight pins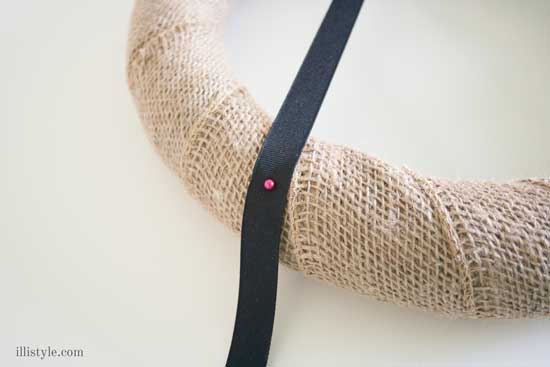 3. String candy corn colored mini pom poms onto string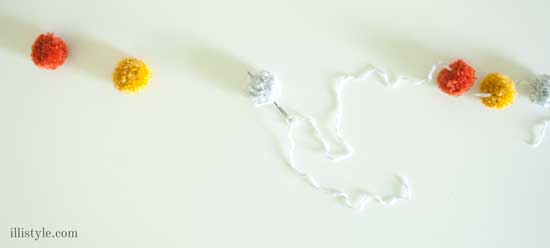 4. Place mini pom pom banner in front of wreath and attach with even more pins to back of wreath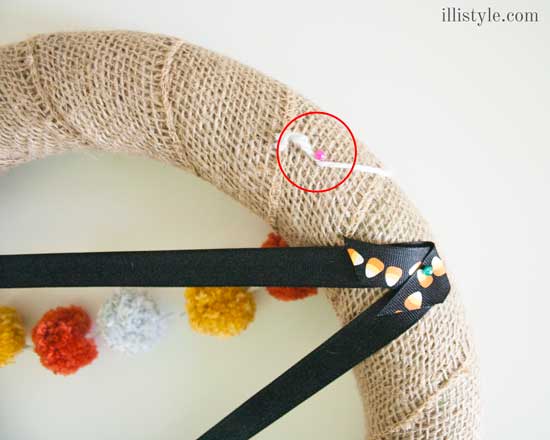 4. Hang it on your door (no pins required for this step)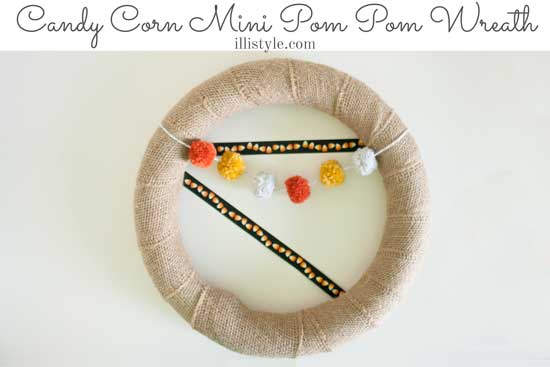 This might be the easiest wreath I have ever made. But, I love it so very much. I want all things to be candy corned. (Let's just pretend that's a legitimate verb, k?)
Are you a Candy Corn fan?
-April
00c3f40b6c18ad27b387ae7ba83fa13d3b0cd48512b47cb3c7
---
April from www.illistyle.com
April is a wife, mom, and crafter who recently returned to Southern California with her husband, growing family, and two dogs after living in the Caribbean for a few years. illistyle is a unique lifestyle blog focusing on crafts, diy, and decor for the creative home.
---