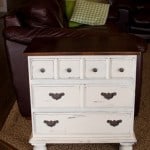 I get bored easily and thanks to spray paint it doesn't have to get to pricey to change things up my house! I recently wanted to lighten a few things up in my house, so I painted both my side table and my bar stools Heirloom White
. If you want to paint something in your house white, use Heirloom White, not plain white. I know if you look at the lid it looks kind of creamy. In your house though it looks white but it has just enough warmth to make it not look sterile. It's the perfect color!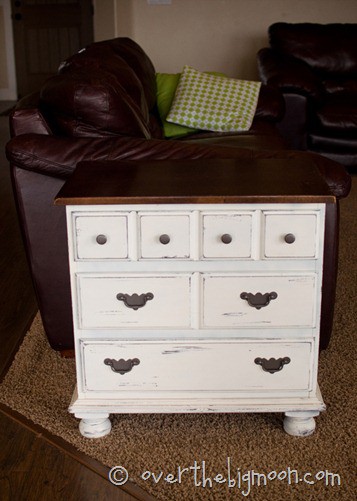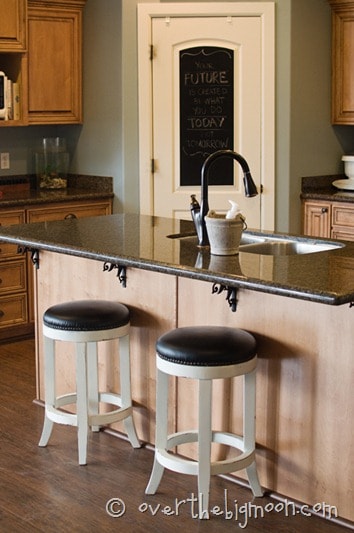 If you want to see how I paint I give all the steps in this post. Still afraid of spray paint? Don't be! I finally have converted Pam! I didn't do any prep on these except wipe them clean. Both of these had sheen to them and I did not have any problems painting right over it. I didn't sand or strip them down, spray paint sticks just fine. I did these a couple of months ago and there has not been any chipping or any paint coming off. I have things I spray painted years ago and they still look great.

MY LATEST VIDEOS
MY LATEST VIDEOS
I do think it's worth paying for a good spray paint though. My favorite is Rust-Oleum Painter's Touch
. It goes on smooth and goes a long way. I use to buy the cans of generic spray paint at Wal-Mart that were $1, but I always had to use 3 or 4 cans to get the same coverage I get from 1 can of Rust-Oleum. I also always give my paint a chance to cure before we really touch or use it. Usually I let it sit undisturbed for about 24 hours and then it's fine. Our bar stools get a lot of wear so I gave them a distressed look.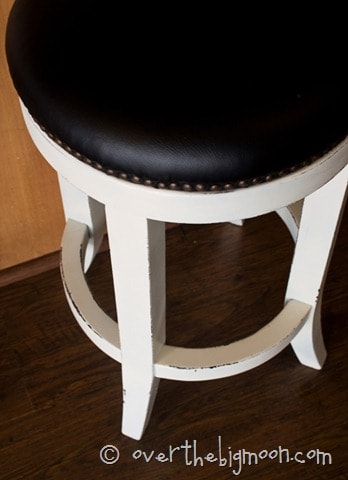 The side table I just wanted really worn looking.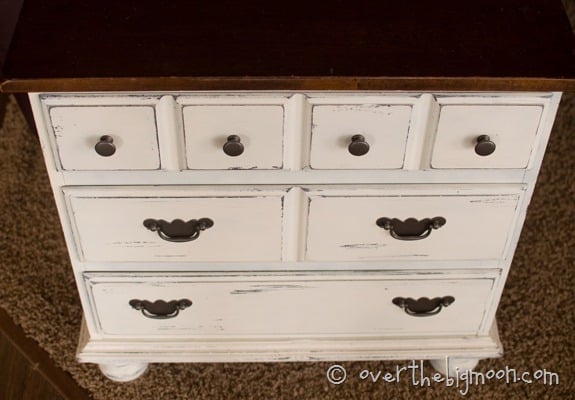 When painting furniture I think Satin is the right sheen. I did my entertainment center awhile back and didn't want it to be shiny, so I used a flat sheen and it almost looks dusty. I have to wax it to keep it looking clean! Grrr! So frustrating! Satin has just enough sheen to make it look classy but not shiny. Spray paint is such an easy way to brighten and freshen up your décor, especially now that it comes in so many fun colors to choose from! Just beware once you start, its hard to stop! Our back yard looks good but it needs a table so we can eat outside. I can not believe how expensive patio furniture is. I'm on the hunt for a fabulous table I can revamp! Or maybe I will build a picnic bench. Stay tuned!
Want to keep up with us at Over the Big Moon….click here to learn how to subscribe!
---
Lisa
Previous author of Over the Big Moon. I shared my passion for home and family life! I love graphic design, DIY projects, cooking, and working in my garden! My favorite role is taking care of my husband and our 3 amazing and busy boys!
---