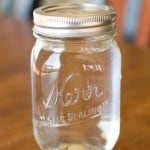 Creative Water Storage
I work really hard to our prepare our family and home for a natural disaster or emergency. Water storage seems to be one of our biggest problems and concerns. We just don't have the storage. I cant remember where I heard this idea but it really has saved us. We do a lot of canning in the summer. I think last year I bottled over 300 jars of yummy food. As you can imagine that is a lot of bottles to store! Now when we empty a bottle I wash the jar and the lid, fill the jar with water, and then I put it on the shelf.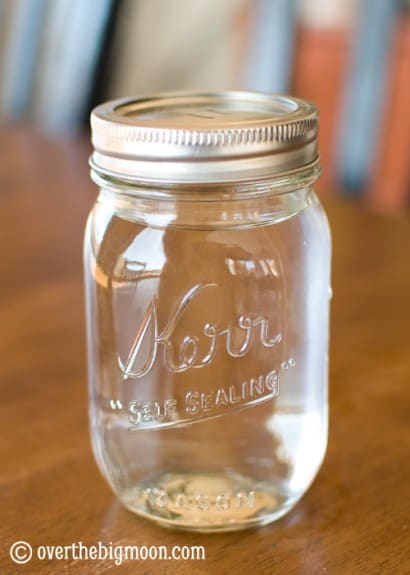 I have to store the jars anyway – why not fill them with water while they sit on the shelf. It may not be perfect long term storage but it gets naturally recycled each year.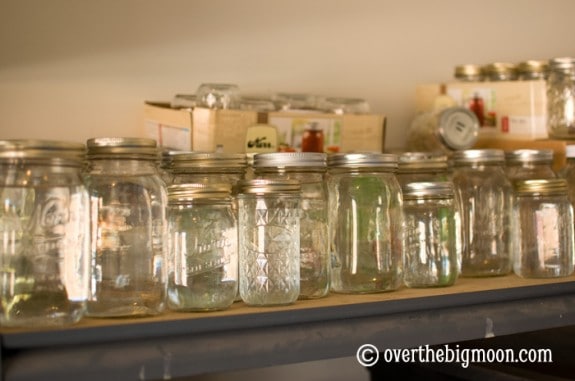 MY LATEST VIDEOS
MY LATEST VIDEOS
When I need the jars, I just empty the water out, wash, and then fill them with the spoils of our garden again. Its one solution that is working for us!
Want to keep up with us at Over the Big Moon….click here to learn how to subscribe!
---
Lisa
Previous author of Over the Big Moon. I shared my passion for home and family life! I love graphic design, DIY projects, cooking, and working in my garden! My favorite role is taking care of my husband and our 3 amazing and busy boys!
---