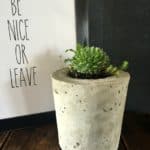 DIY Cement Planter
Hey! It's Kari from Life PreKARIous. I am so excited to show you this fun DIY Cement Planter! I am obsessed with cement everything right now. It's such a cool medium to add to your home decor. And it's way easier to use than I thought!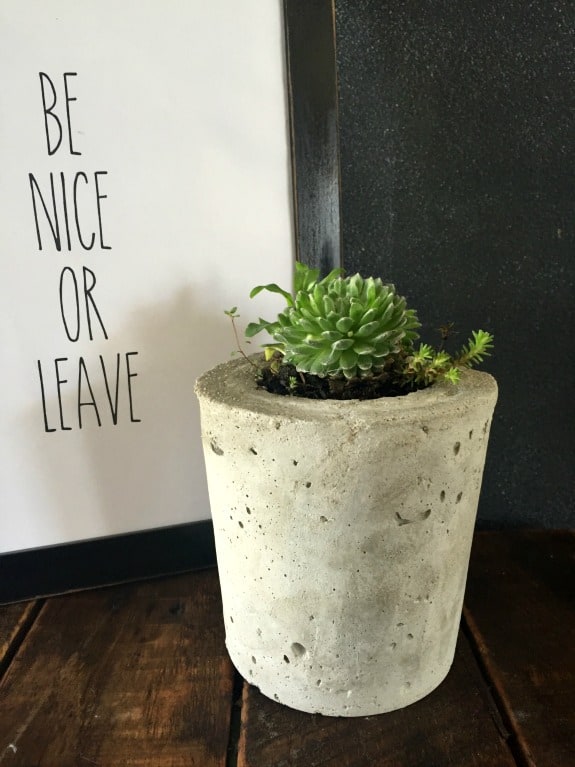 Here's what you'll need:
Cement mix
Water
Small bucket or bowl to mix cement in. Preferably one you don't mind throwing away after.
Plastic container (I used an empty yogurt container.)
Smaller plastic container or cup ( I used a small plastic cup.)
cooking spray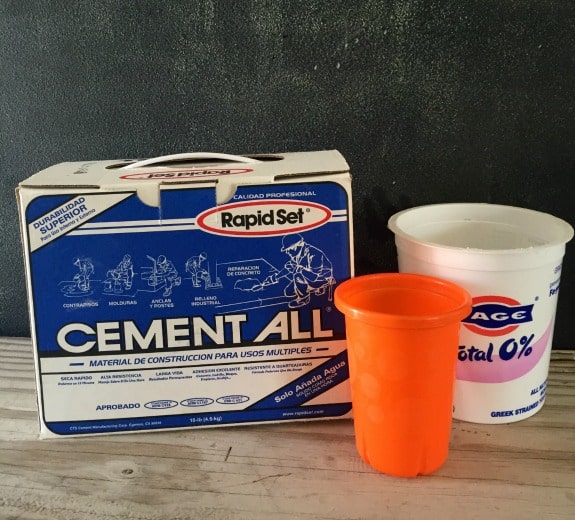 First, spray the inside of your large container and the outside of the smaller container/cup with cooking spray. This will make removing them a lot easier.

MY LATEST VIDEOS
MY LATEST VIDEOS
Next, mix your cement according to the directions on the package.
Once mixed, you'll add the cement to the large plastic container, about 3/4 of the way full.
Now, you'll push your smaller container/cup into the middle of the large container, directly into the wet cement.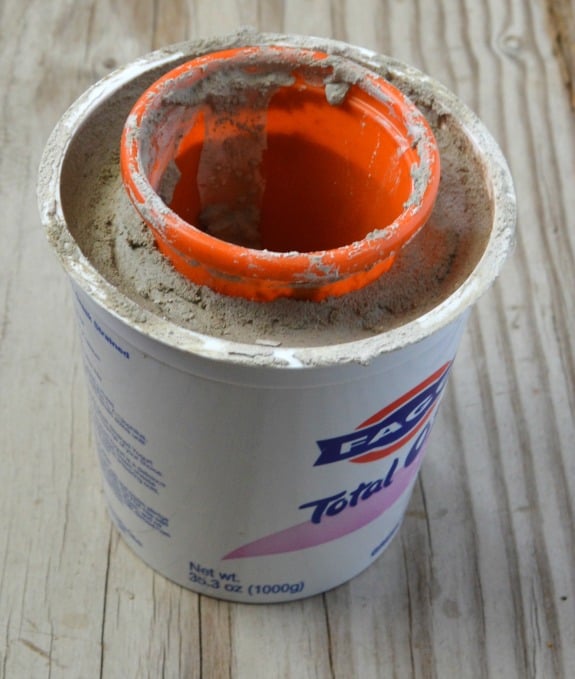 You might have to hold it down with your hand for a minute to get it to stay.
Let it sit and dry for awhile.
You'll want to take the inside cup out before the cement is fully dry, but dry enough to hold it's structure. I took mine out after about 30 minutes.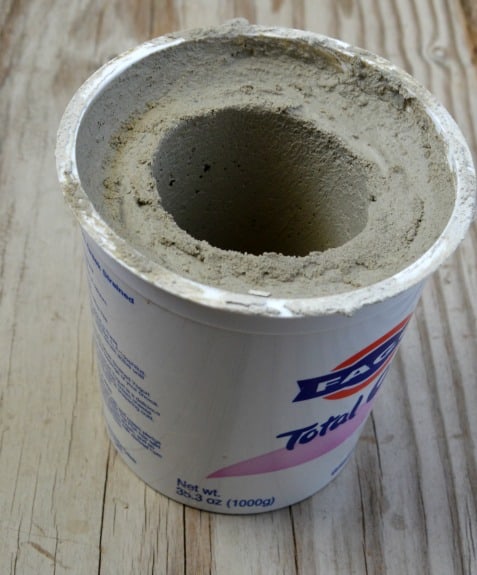 Now, you'll remove the planter from the large container. Separate the cement from the container by sliding a knife between the cement and the container along the entire edge. Tip it over on a flat surface and gently tap it until it come out. The cement will still be a little wet at this point so be careful.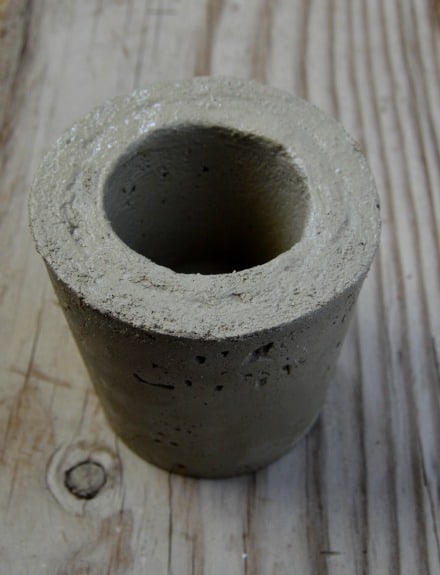 You'll want to wait until the cement is completely dry before you add your plant. You'll be able to tell when it's dry, because it will be a much lighter color and it has a chalky feel to it.
Add your plant and you're done!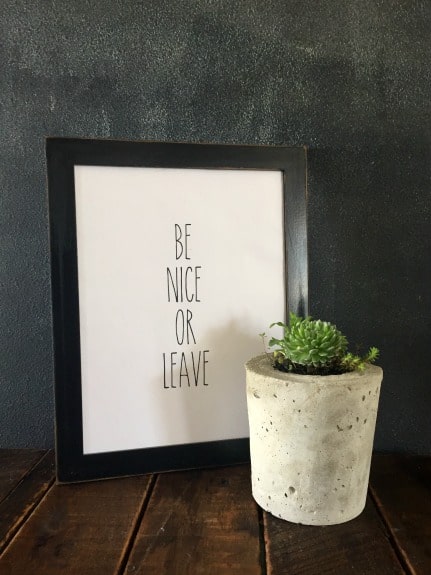 I love how mine turned out! I can't wait to make some BIG ones for my front porch! They'd be fun to paint, too!
Check out my other fun cement project I made this week, HERE!
-Kari
---
Kari | Rad + the Rest
I'm Kari. Saw wielding, usually covered in paint, wife of a hard-working, bearded ginger and mother of 4 (2 human, 2 canine). I'm impulsive. I'm messy. I'm unorganized and I'm horrible with time management. But… I'm creative. That's my excuse. I have a deep-seated need to create things. I always have. Also, I like to party.
---