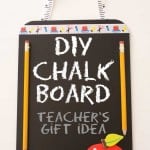 DIY Chalkboard – Teachers Gift Idea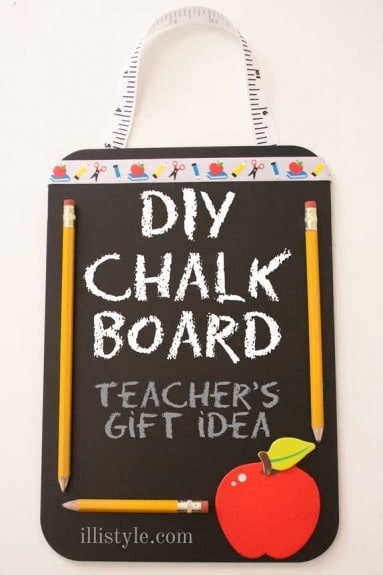 Hello again my loves! It's April from illistyle.com back with another easy DIY tutorial. Back to School is literally right around the corner (yikes!), so I have made this easy DIY Chalkboard Teacher's Gift that you can make in just minutes! Grab your hot glue gun, girl.
Supplies:
1 – Small chalkboard (this is the one shown, $2 at Michaels!)
1 – Wooden, pre-painted apple shape (again, Michaels, $0.98!)
3 – No.2 Pencils (Sharpened to proper lengths to fit as shown)
Ribbon (1-2 designs)
Tape (Washi/Masking/cello)
Hot Glue Gun (not shown)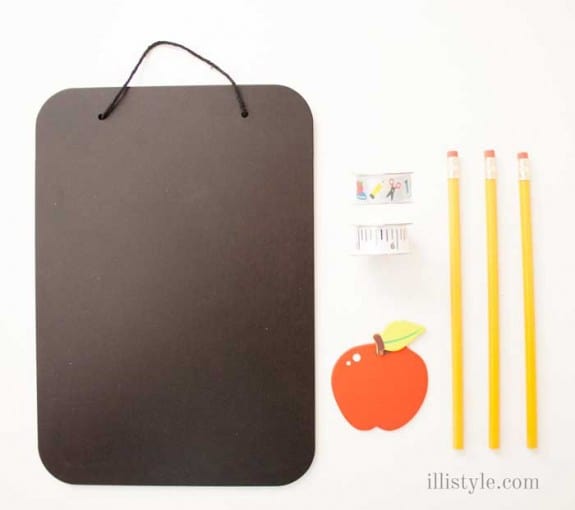 MY LATEST VIDEOS
MY LATEST VIDEOS
Instructions:
1. Remove existing black string from chalkboard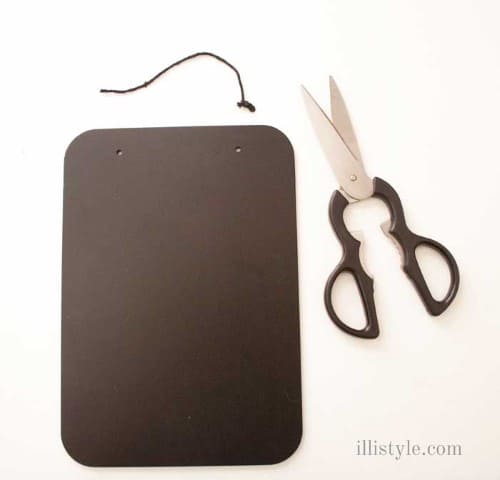 2. Position first ribbon across the top of chalkboard, covering the pre-drilled holes that the original black string hung from. Use tape (washi/masking/whatever you have on hand) to hold the ribbon in position.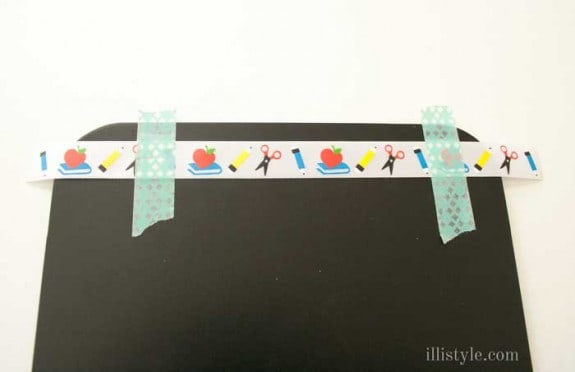 3. Flip chalkboard over and hot glue the ends to back of board using hot glue. Secure the second ribbon to the back of board just outside the existing pre-drilled holes, again, use the glory that is hot glue. Once dry, flip to front and remove tape.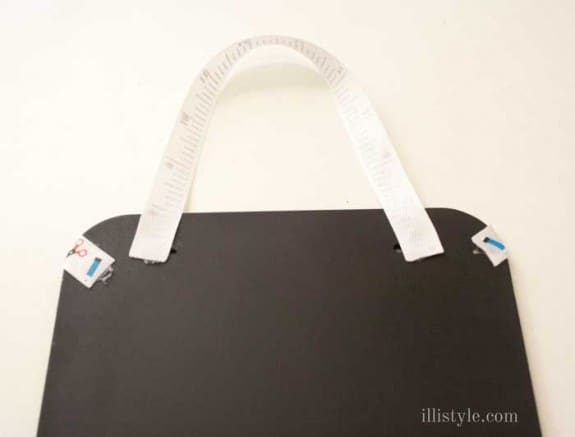 4. Sharpen pencils to appropriate lengths to fit on chalk board.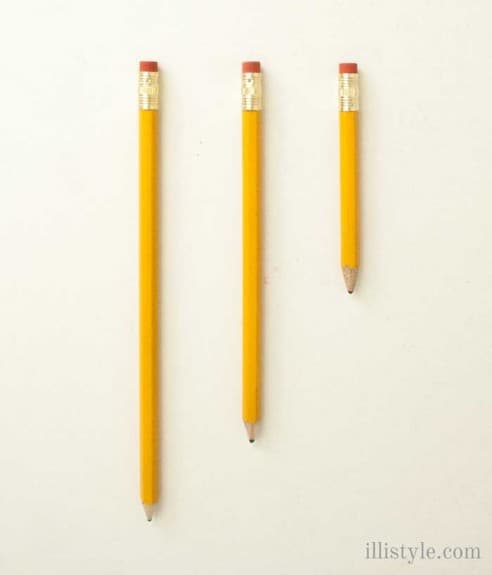 5. Using hot glue, secure pencils and pre-painted apple as shown below.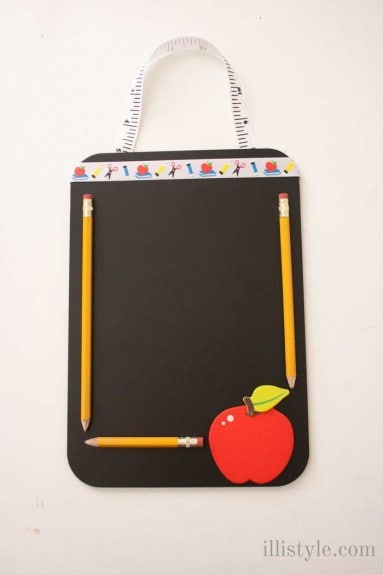 6. And ta-da! You now have a super cute DIY Chalkboard Teacher's Gift for the first day of school!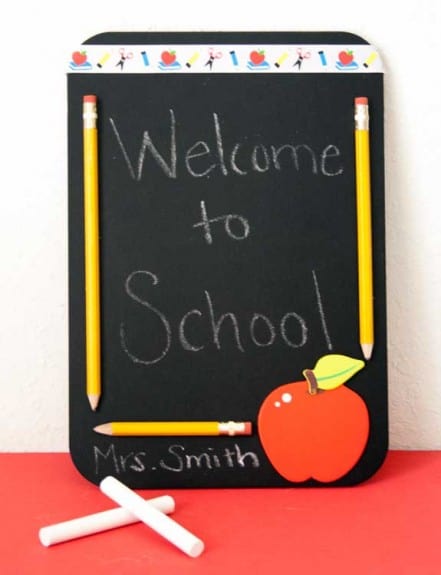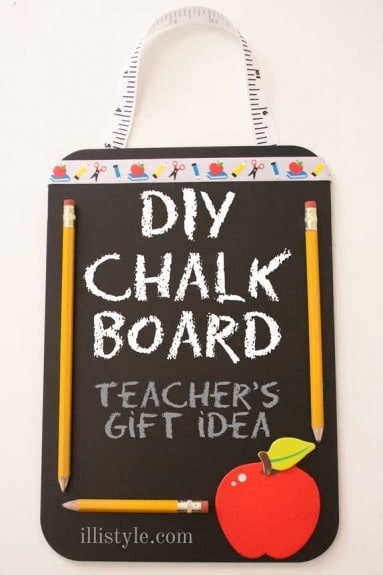 ---
April from www.illistyle.com
April is a wife, mom, and crafter who recently returned to Southern California with her husband, growing family, and two dogs after living in the Caribbean for a few years. illistyle is a unique lifestyle blog focusing on crafts, diy, and decor for the creative home.
---