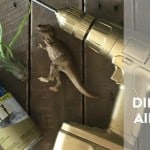 DIY Dinosaur Air Plant Vase
Hey guys! It's Kari from Life PreKARIous! How cute is this DIY Dinosaur Air Plant Vase?!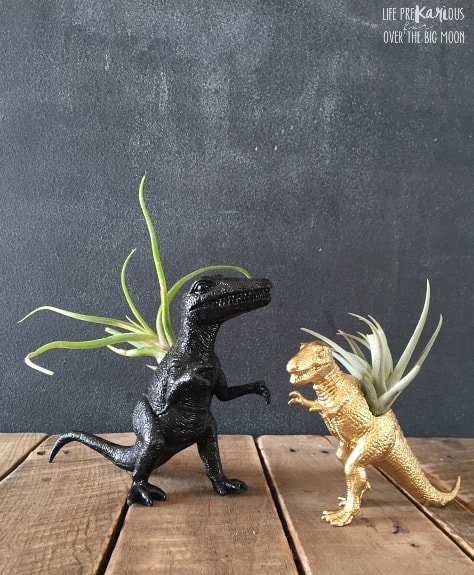 It's so easy, all you need is:
plastic toy dinosaur
spray paint,
a drill and drill bit
air plant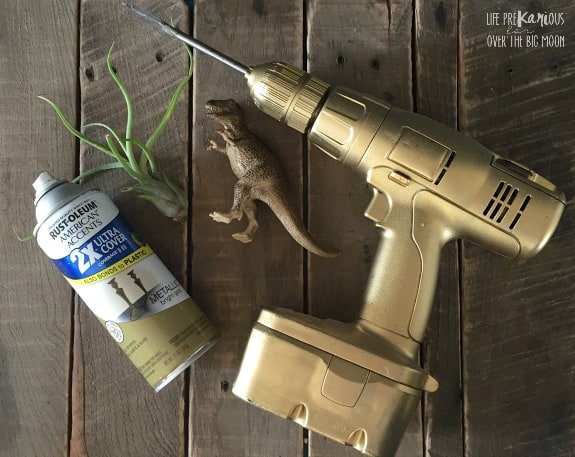 MY LATEST VIDEOS
MY LATEST VIDEOS
I love air plants! They're perfect for people like me who lack a green thumb in a serious way. Spritz them with water a few times a week and that's it! I ordered mine off Etsy and they were only a few dollars a piece.
To make the "vases" simply drill a whole in the back of he dinosaur big enough to fit the base of the air plant.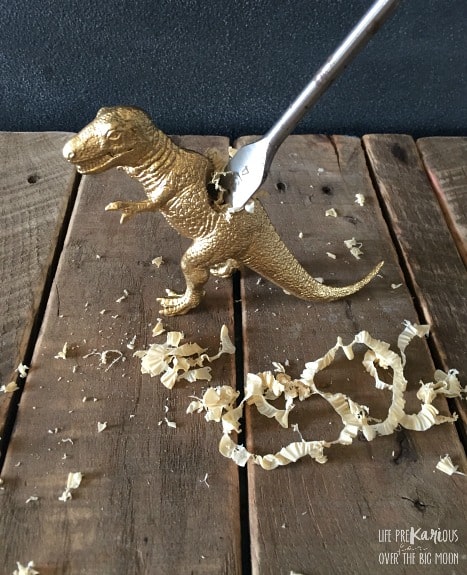 Once you've drilled the hole, spray paint the dinosaur the color of your choice. I got a little carried away with the spray paint (as usual) and painted mine before drilling the hole. It worked, but I'd recommend drilling the hole first.
To finish it off simply place the air plant in the hole you've drilled.
I love them so much! There are tons of different air plant and dinosaur options! I've made 4 and already want more!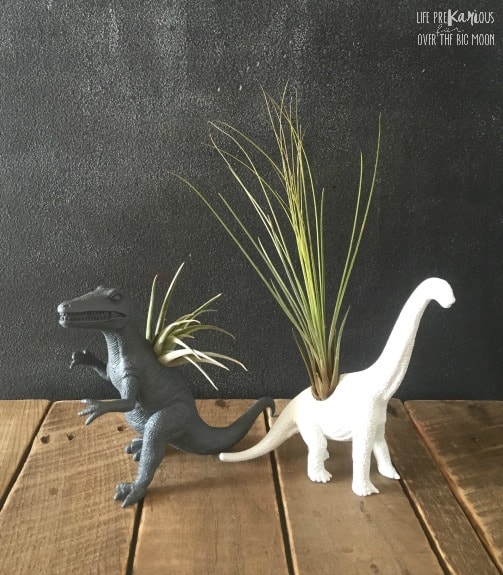 I just can't say no to dinosaur decor. Check out my fun dinosaur ornaments HERE!
-Kari
---
Kari | Rad + the Rest
I'm Kari. Saw wielding, usually covered in paint, wife of a hard-working, bearded ginger and mother of 4 (2 human, 2 canine). I'm impulsive. I'm messy. I'm unorganized and I'm horrible with time management. But… I'm creative. That's my excuse. I have a deep-seated need to create things. I always have. Also, I like to party.
---