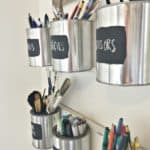 DIY Paint Can Organizer
Hi there! Its Sara from Twelve On Main. I am so excited to be here today! I have a really fun DIY project to show you.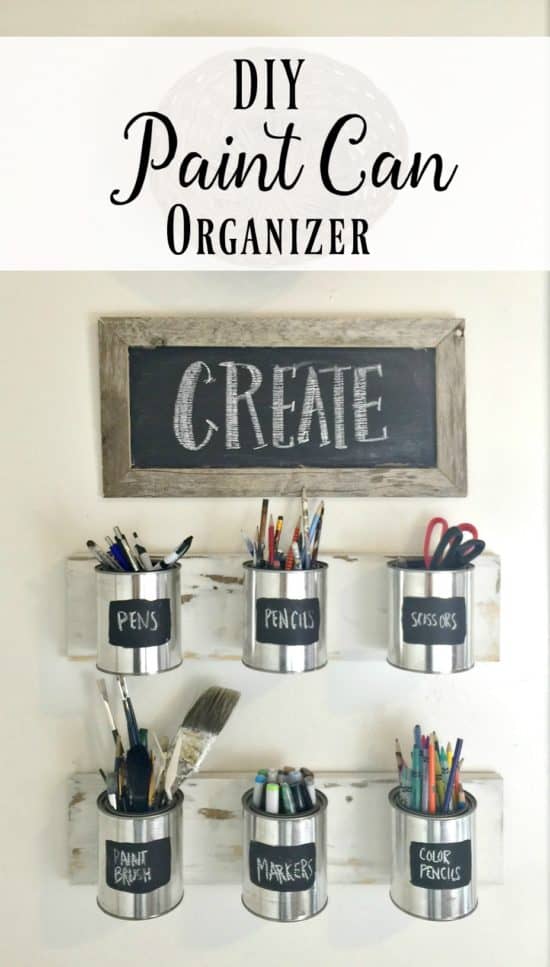 The other day, I was at our local hardware store. I know the owner pretty well, being a small town and all. She came out with this large box, looked at me and asked me "do you want this box of empty quart size paint cans?" My response was…"Ummm Yes!"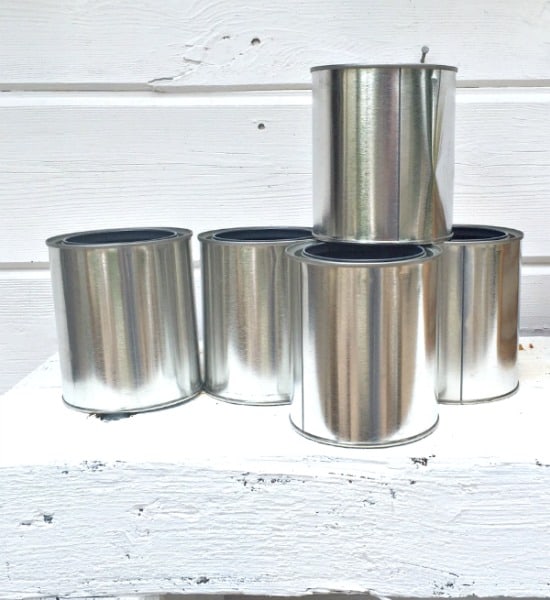 MY LATEST VIDEOS
MY LATEST VIDEOS
She said they had been storing them for a while and never used them. I instantly had a million ideas.
One idea I had was to create a storage organizer for all the art and school supplies we have scattered around the house.
For this project I used:
6 empty paint cans
1 by 6 poplar board
6 bolts and nuts
white paint
petroleum jelly
chalkboard paint
I cut 2 boards at 22 inches long.
I measured in 4 inches from each end, and 1 1/2 inch down. I made a mark on these 2 spots.
Between these two marks, it measures 14 inches. I met the center of this measurement at 7 inches in and 1 1/2 inches down.
These three marks are where the paint cans are going to hang. I drilled a hole on each of these marks all the way through the wood.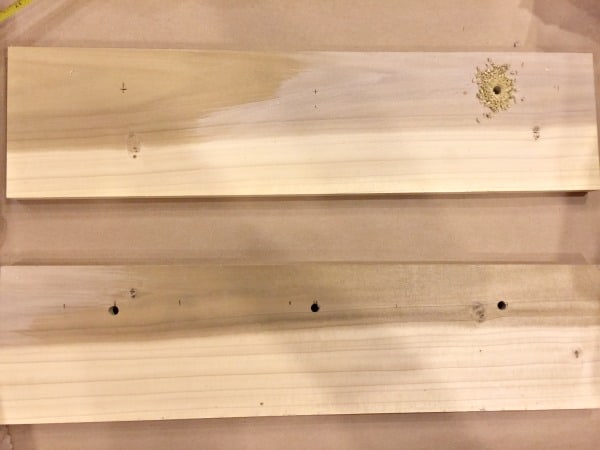 I then measured in 1 1/2 inches down on the cans. I drilled a hole into the paint cans.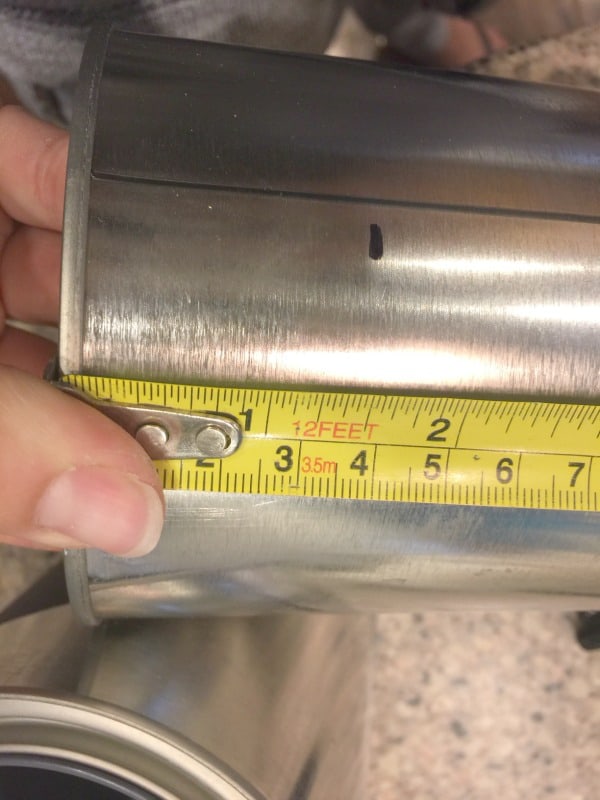 I then used my chalkboard paint and painted a rough chalkboard on the cans. I liked the idea of having a them a little uneven. You could definitely use chalkboard stickers or even use a stencil. I liked the organic look of them hand painted.
My next move was to paint my poplar boards. I used a distressing method with petroleum jelly.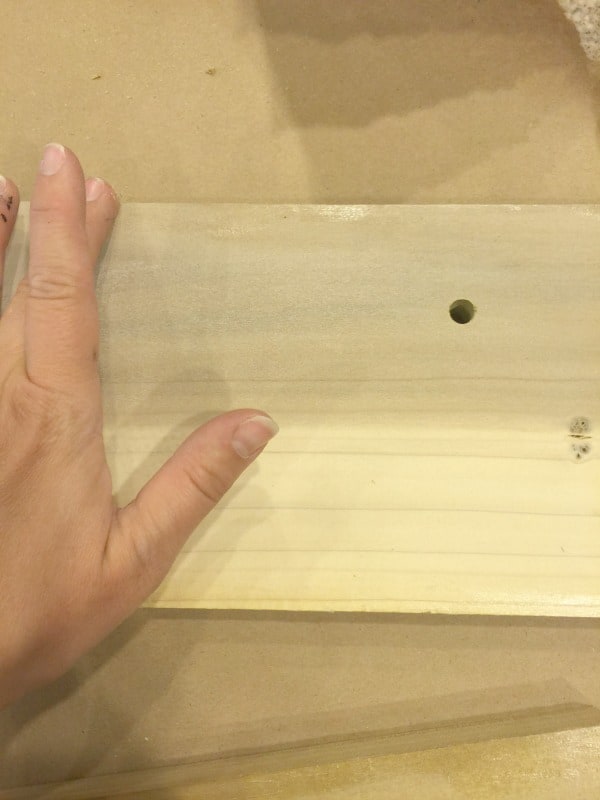 All you do is take a little petroleum jelly and rub it along the edges, and along the surface of the wood in random spots. I then painted the whole thing white.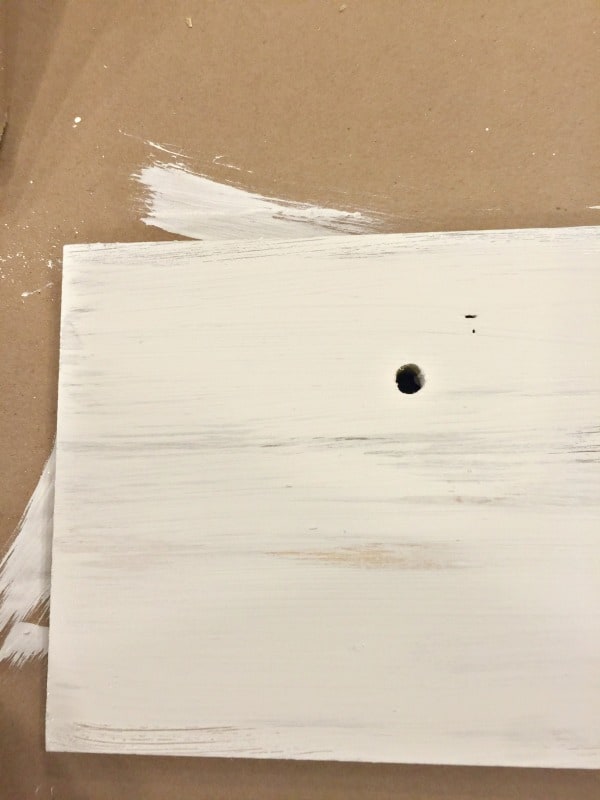 Once the paint was dry, I took a paper towel, and simply wiped around, and the places that had petroleum jelly on it would simply wipe away. You can create a worn and crackled look in places. It is possibly the easiest way to create this look in my opinion.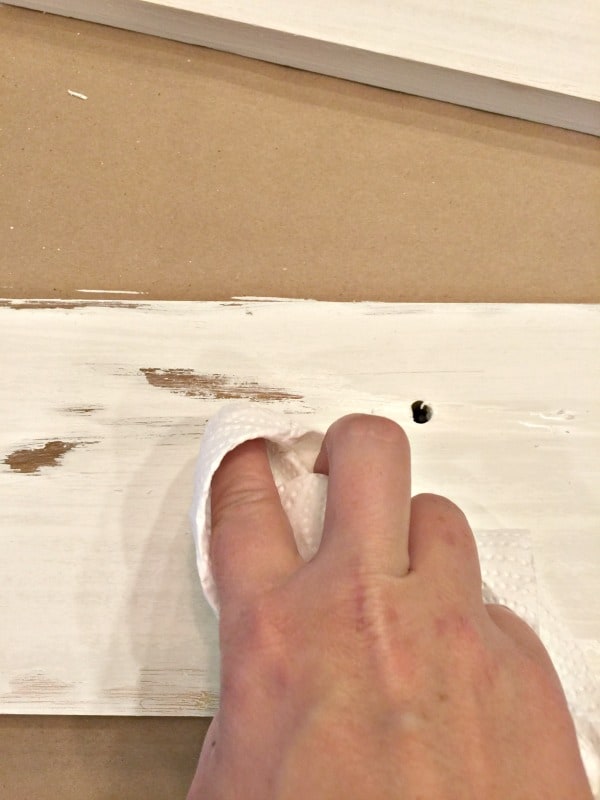 I then used the nuts and bolts to secure the cans to the wood.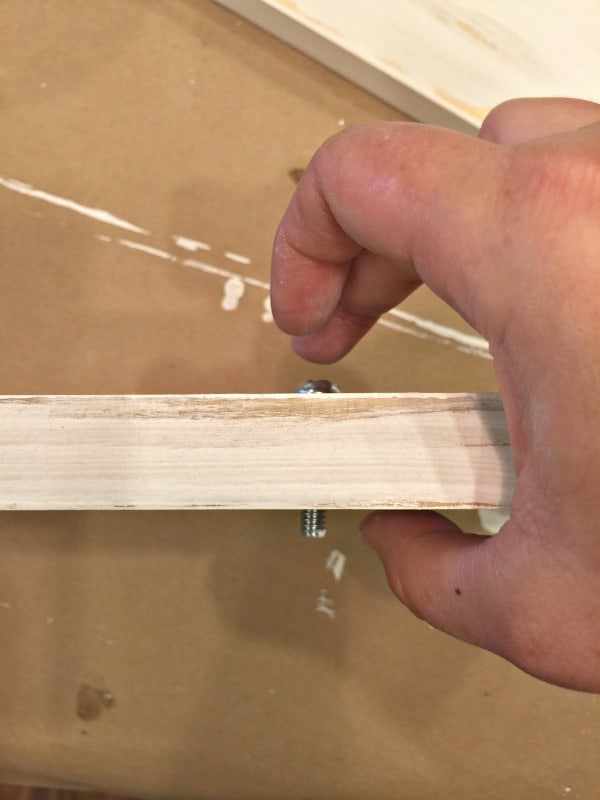 Simple as that.
Just hang them up and you are good to go.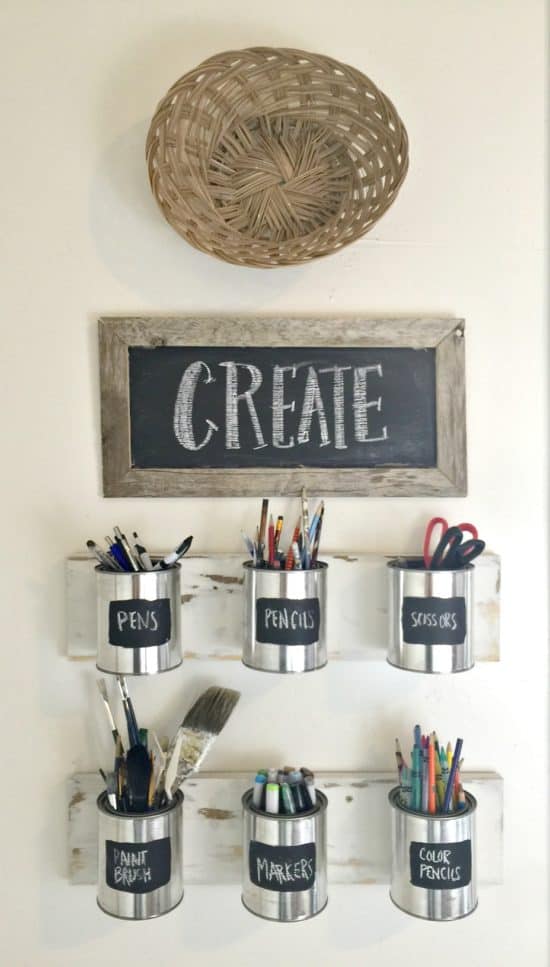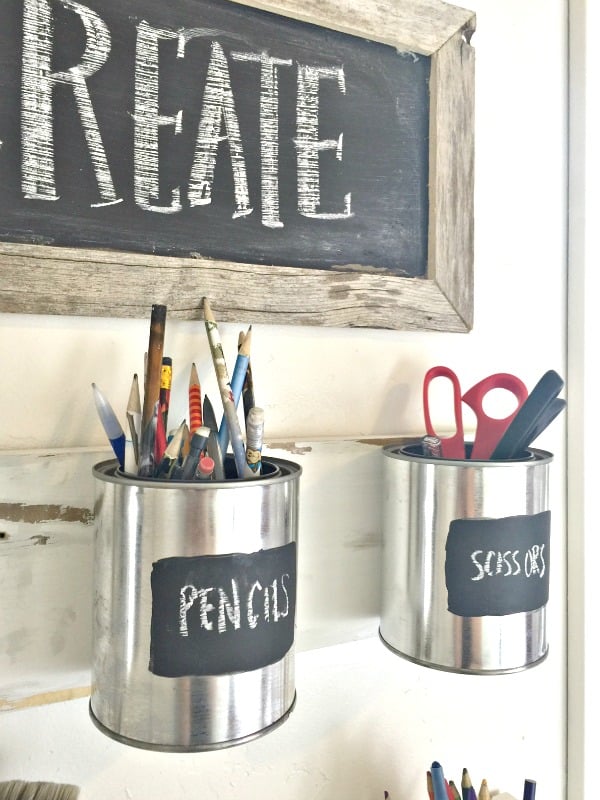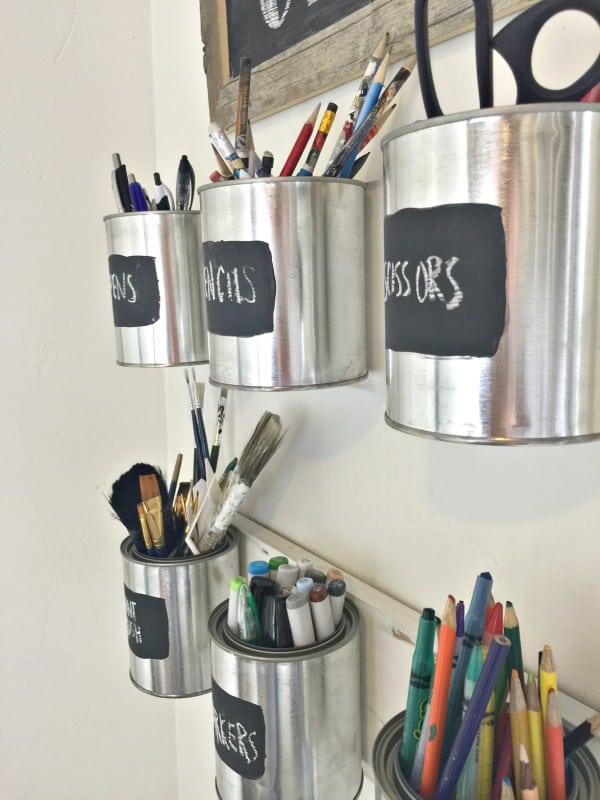 This DIY paint can organizer is the perfect addition in my home as we get ready for the back to school craziness. This is a great place to put all those school supplies they will use throughout the year,
---
Sara Syrett
I am a mom of four kids, one German Shepherd named Bruin, and one husband. I have a huge passion for interior design, styling, baking, fashion, DIY projects and re-purposing. You can find me most days working on my home. Whether I am painting, building, or doing a DIY project, I can't get enough. I decided to start this blog at the request of my husband who is my partner for most of my projects. He definitely doesn't share the same passion I do, but he loves me enough to put up with it. Starting this blog was one of the best decisions I have made. While it is completely out of my comfort zone, I have learned so much and have made some incredible friendships. I hope you can find something here that speaks to you. So stick around, follow along, and enjoy my crazy life living at Twelve On Main.
---