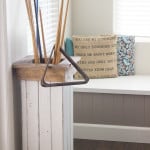 DIY Planter and Organization Box
I really hate when you have something that is odd, bulky, and in the way. Our pool cues were one of these things in our house. We need to have them handy but I wanted them to look classy too. My hubs and I hit the scrap pile to build something to hold them and we are super happy with how it turned out.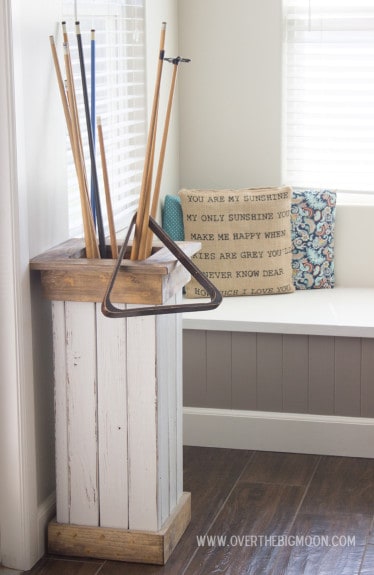 This tutorial could be used to hold baseball bats, fishing poles, and even a planter (we have plans to make 2 like this that are shorter for our porch!)
To build it first you need to cut your vertical boards from 2×4's. You need 9 for the whole planter and you can cut them to the height you want them.

MY LATEST VIDEOS
MY LATEST VIDEOS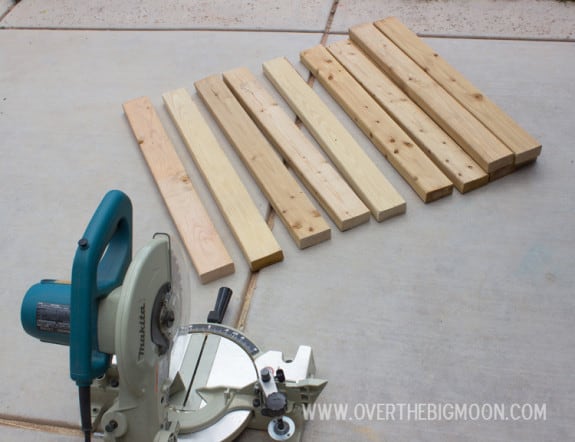 We used 1×4's for the base and top molding.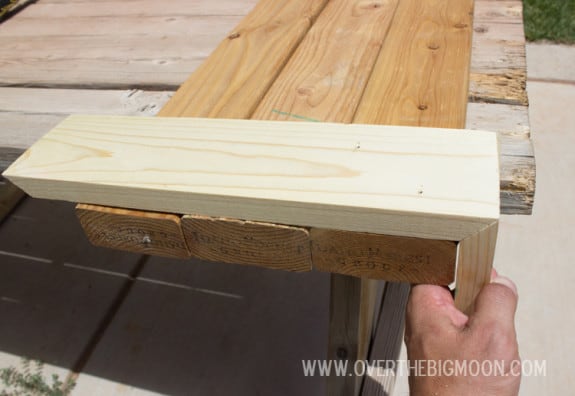 You have to make the bottom piece long enough to cover the 3 lengths and then 1 width. Like this: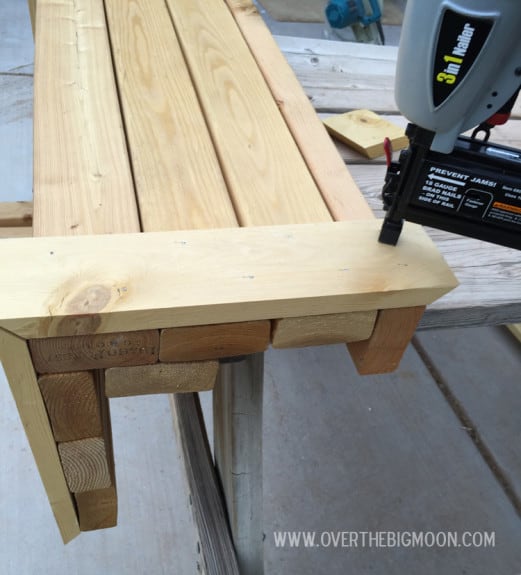 We mitered our edges to make it look nice, but you wouldn't have to. Just continue nailing the border around the bottom and the top as you add more 2×4's. Once you get it to a certain point you will have to stand it up to finish.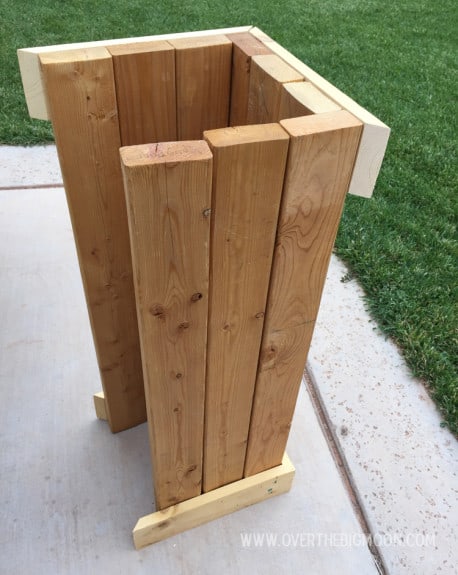 It really is easy to nail together. Once all the sides are finished you need to add a 1×4 border along the top to hide the 2×4 tops.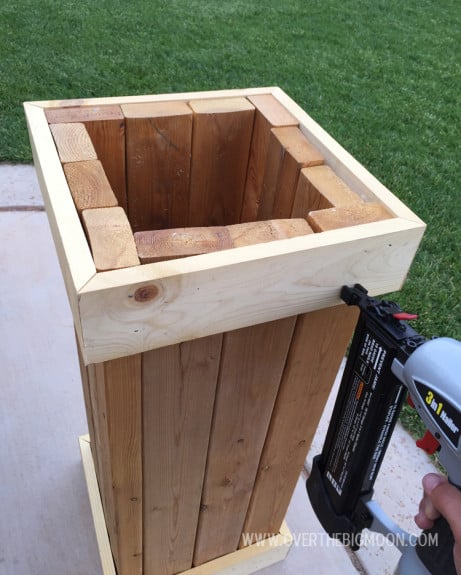 It really makes the biggest difference to make it look finished and sharp.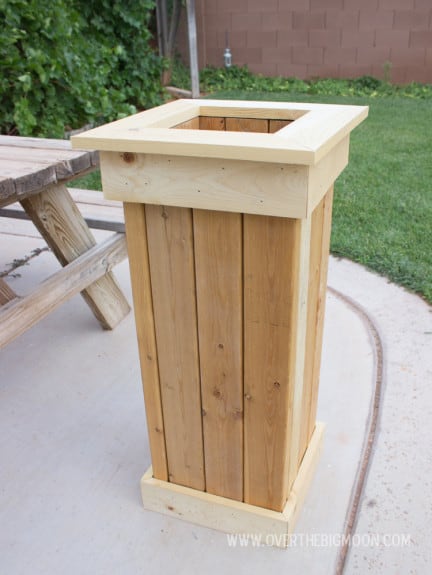 Then I used Minwax stainable wood filler
to fill in the nail holes and any gaps there might be.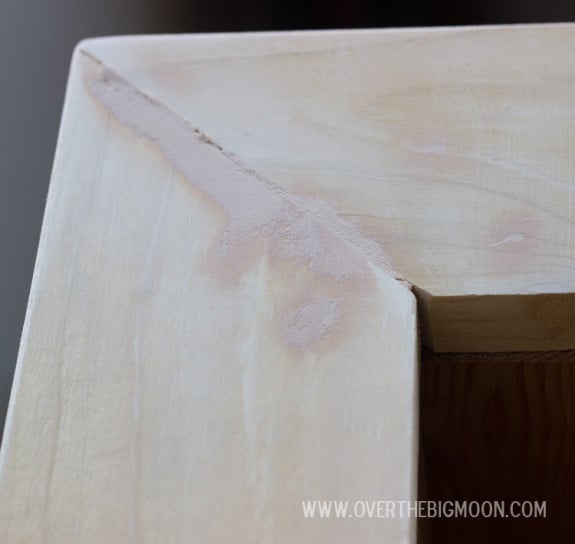 Then I stained the whole thing. I didn't like the way the middle looked stained so I painted it a really light gray and then distressed it.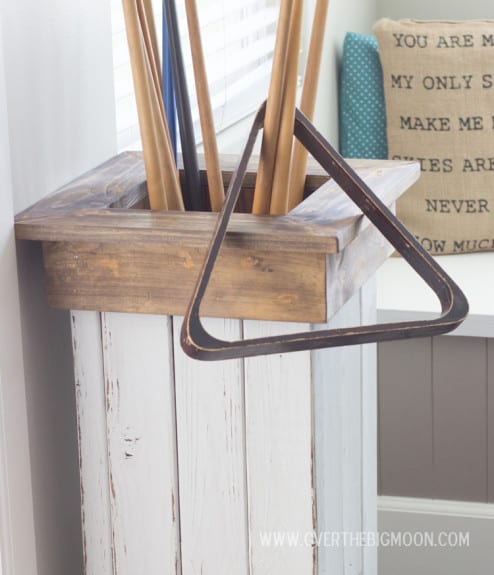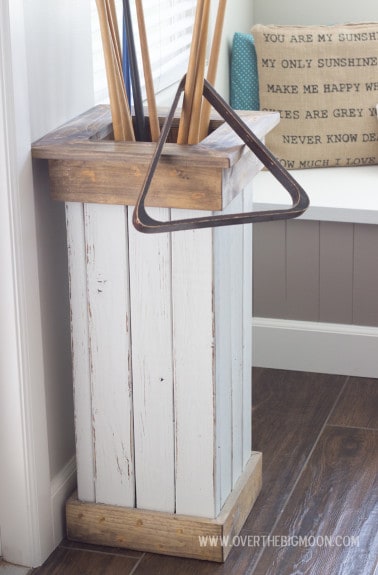 It is perfect and I love the way it looks! I cant wait to make a couple planers just like it! Its amazing how with just some simple scraps and a few hours you can create something so functional and beautiful for your home.
---
Lisa
Previous author of Over the Big Moon. I shared my passion for home and family life! I love graphic design, DIY projects, cooking, and working in my garden! My favorite role is taking care of my husband and our 3 amazing and busy boys!
---