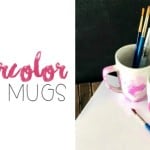 DIY Watercolor Mugs
Hey! It's Kari from Life PreKARIous! I am loving these fun DIY watercolor mugs!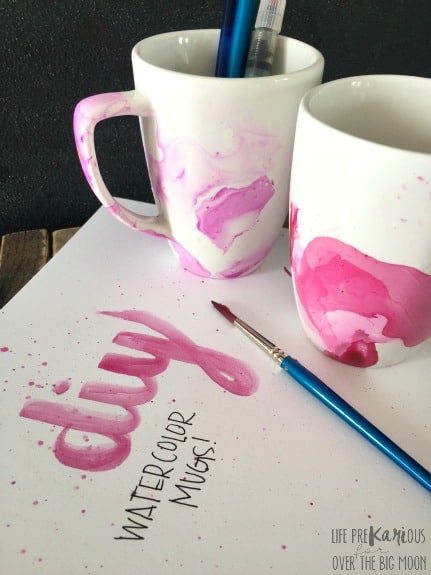 They are so easy and inexpensive! You probably already have most of the things you'll need. You will need a white mug or two, a tupperware container, water, and nail polish.
First, fill a tupperware container (one you don't mind ruining) with water. Add drops of the nail polish color of your choice into the water. It helps to blow on the paint once it's in the water to help spread it out and get a fun pattern. Try to work quickly so that the nail polish doesn't dry.

MY LATEST VIDEOS
MY LATEST VIDEOS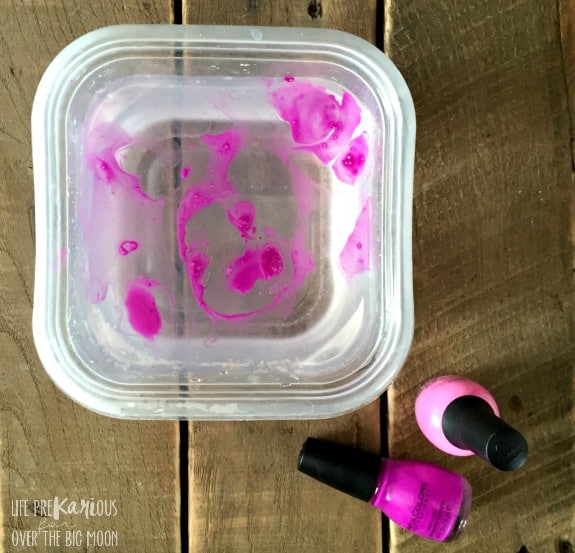 Once you've added the nail polish to the water, simply dip your mug in and pull it out. Set the mugs aside to dry, and that's it!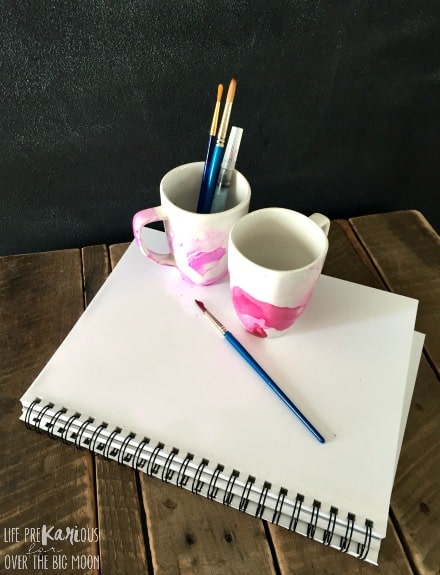 I've decided to use mine as paint brush holders. I love them! They would make a great Valentine's Day gift, too!
Check out some other fun DIY Valentine's on Life PreKARIous, HERE!
XOXO
-Kari
---
Kari | Rad + the Rest
I'm Kari. Saw wielding, usually covered in paint, wife of a hard-working, bearded ginger and mother of 4 (2 human, 2 canine). I'm impulsive. I'm messy. I'm unorganized and I'm horrible with time management. But… I'm creative. That's my excuse. I have a deep-seated need to create things. I always have. Also, I like to party.
---