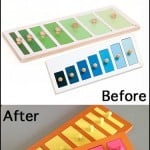 Dylan's Nursery – Painted Puzzle Decor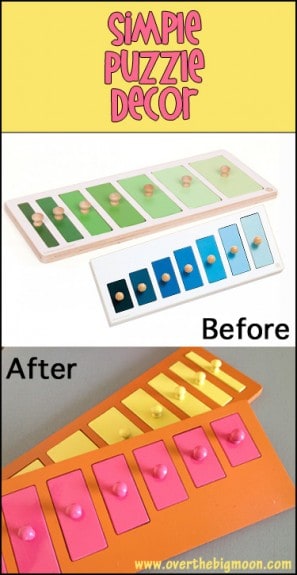 One of my favorite decorations that is in Dylan's Nursery are these simple puzzles that I painted! I came up with the idea when we moved my boys bedroom upstairs and I was trying to clean out some of the toys that had our playroom full. I love these puzzles and their look, but my boys have outgrown them.  But, puzzles are expensive and I had a really hard time thinking about getting rid of them.
Then it hit me – I've been painting everything else for her room, why not these puzzles?  So, that's just what I did!
It was seriously so easy.  I just took the puzzle pieces out of the puzzles.  Sprayed the one set of the puzzle pieces yellow and the other set pink.  I probably did 4 thin coats on each piece.  Then for the puzzle bases I just sprayed them a solid orange.  I didn't even both spraying the underneath side of the puzzle pieces.

MY LATEST VIDEOS
MY LATEST VIDEOS
It seriously took me a total of 30 minutes to do the 4 coats and allow them some dry time before bringing them in the house.  So easy, right?!?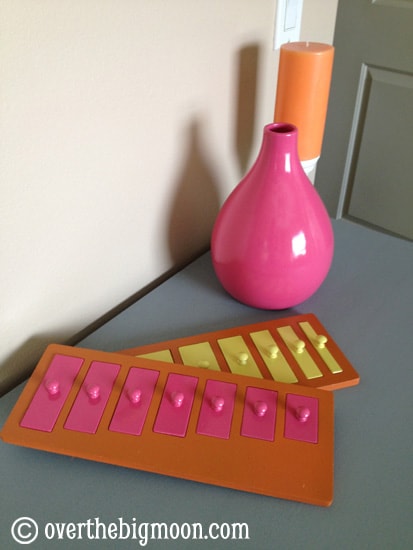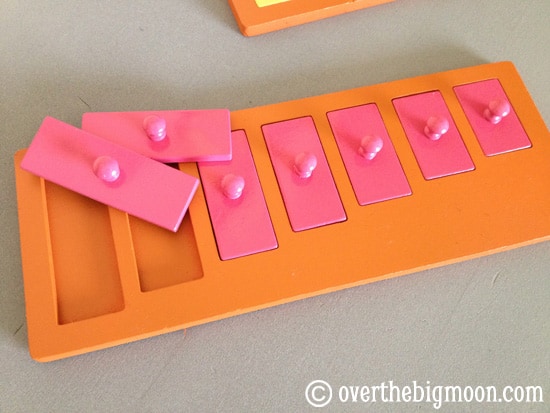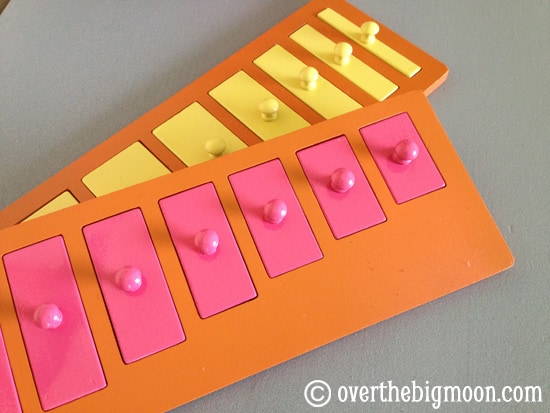 Pretty fun I think!  I even think painting a shape puzzle really fun and hanging it on a wall would be so awesome!  I can't wait to try another version of this in the near future!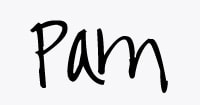 Want to keep up with us at Over the Big Moon….click here to learn how to subscribe!
We may be linking this post up to THESE great Linky Parties!
---
Pam Dana
Pam is a stay at home working mama that enjoys all phases of life! Between her 3 kids, fur baby (a beyond cute Goldendoodle), wonderful husband, friends and working, she stays pretty busy! But, she is loving every aspect of her life! Here on Over the Big Moon, she loves to share DIY's, recipes, printables, organization tips and more!
---