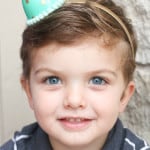 Easter Egg Party Hat Headbands
Hi! It's Kara from A Kailo Chic Life. If you are anything like me, you are bound to have a couple dozen plastic Easter eggs all around the house. It seems that no matter the time of year, I can always find a few floating at the bottom of the toy box. Today I am going to show you how to re-purpose those plastic eggs into the cutest little Easter egg party hat headbands for your next birthday party.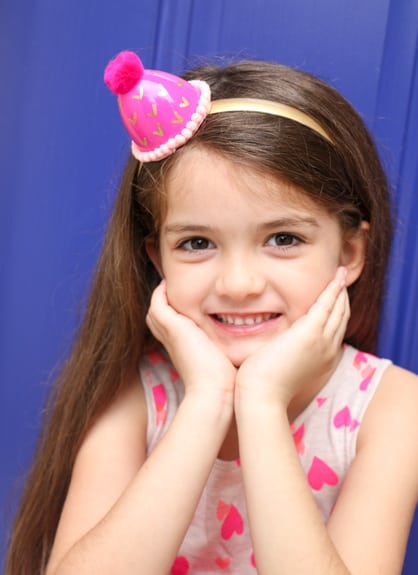 Aren't they just the cutest?! Follow along below to make your own Easter egg party hat headbands.
The Supplies:

MY LATEST VIDEOS
MY LATEST VIDEOS
The tops of large plastic Easter eggs
Mini Pom-Pom trim (Can be found online on Etsy)
Pom-poms
Plain plastic headbands
Gold Leaf Pen or Sharpie
Hot Glue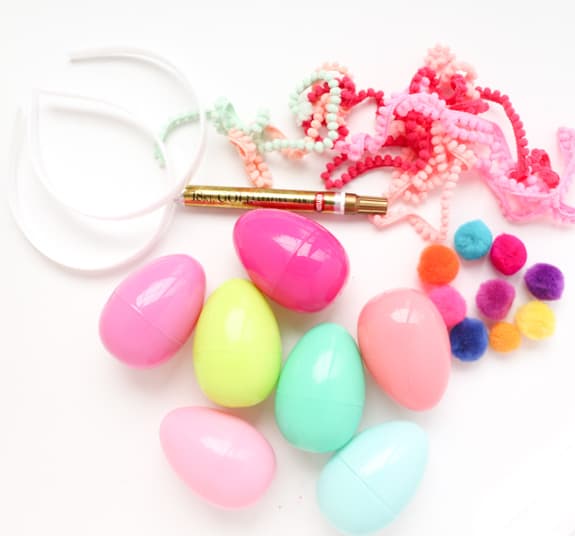 You will begin by using the gold leaf pen or Sharpie to color a design of your choice on the egg top. I tried polka dots, stripes, arrow heads, triangles, and chevrons and they all looked super cute. There is really no wrong thing to draw here!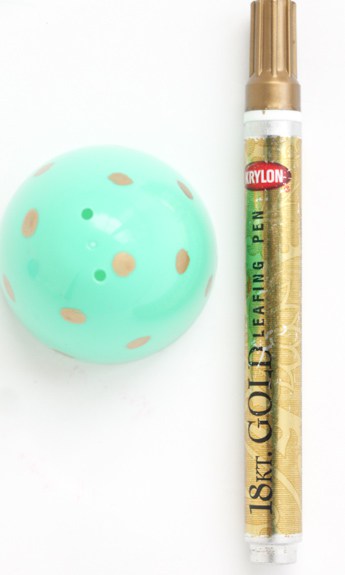 Now that you have your egg top all decorated, use the hot glue to attach your pom-pom trim around the bottom of the egg and to attach the pom-pom to the top of the egg.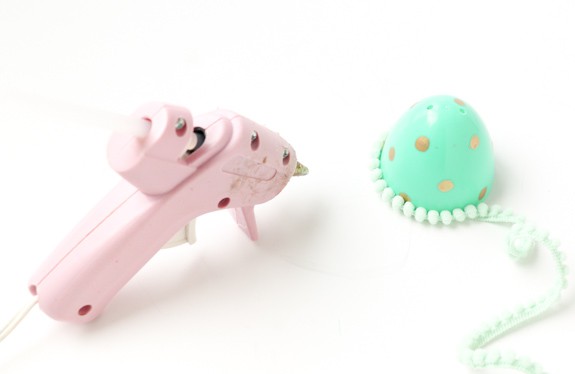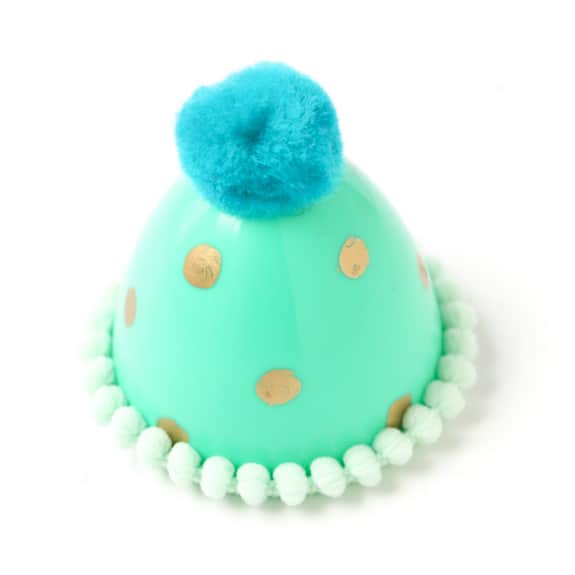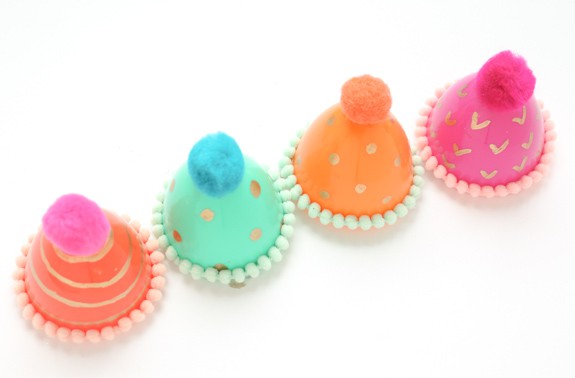 Once you have all your hats made, you will use your gold paint pen or sharpie to color the headbands. I chose gold because I just can't seem to get enough, but you could use any color of sharpie to "paint" your headbands. Or if you are lucky, you might be able to find a few already colored plain headbands at the craft store.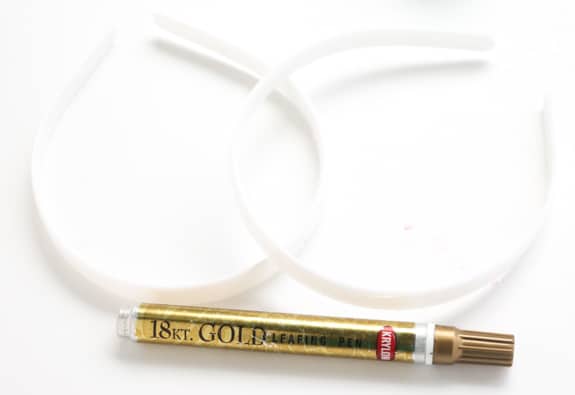 Once your headbands have been colored and are dry, use a bit more hot glue on the edges of the party hat to affix them to the headbands. Let the glue cool and then plop them on the head of anyone that is around. Or just wait until your next birthday party to adorn all the kids heads in the cutest little Easter egg party hat headbands you ever did see!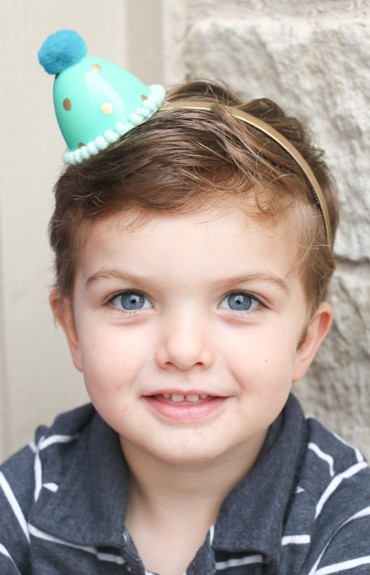 I hope you enjoyed this fun, colorful craft. Please feel free to check out my blog, A Kailo Chic Life, for even more ideas!
---
Kara from A Kailo Chic Life
Hi! My name is Kara and I am the owner and creative force behind A Kailo Chic Life. I am a mom of two and I love all things bright, colorful, and patterned. I love interior design, crafting, DIY projects, gardening, and baking.
---