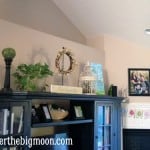 Easter Week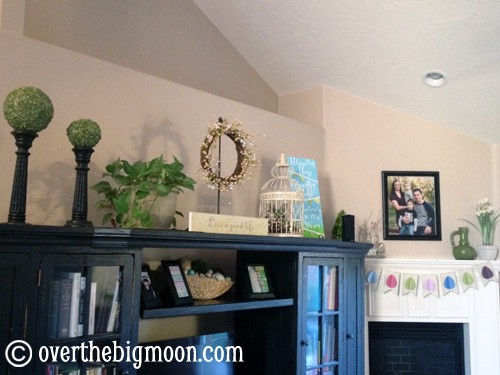 YEY! It's Easter Week! I love Easter! I love all the family fun that comes along with it! Easter and Spring Decor is always so nice and refreshing after having the winter Decor up. I still have a few things I want to add/switch out. But my house for sure feels brighter!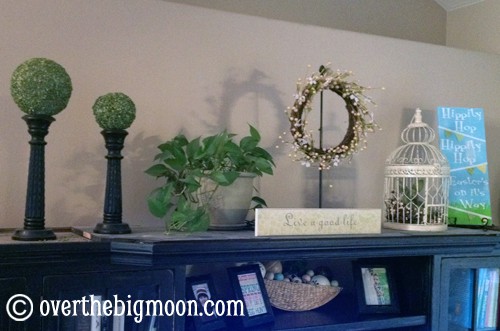 I keep the decor pretty simple, but fun! For the top of my Entertainment Center I left the Split Pea Balls that I made in mid-March! I love the look of Split Peas! They are so classy and perfect for the Spring Season. I referenced the tutorial from the Red Headed Stepchild when I went to go make them.

MY LATEST VIDEOS
MY LATEST VIDEOS
To make them I just hot glued Split Peas around a 6″ Styrofoam Ball. To make it less messy, I just got a large bowl and put the split peas in the bowl. Then I just covered a little area in hot glue and then rolled the ball over into the split peas and let it sit for a second. While it was sitting I covered a small section on the backside of the ball with hot glue and then rotated it again. This helped the process move quickly for majority of the time. That was until most the ball was covered and I only had a small section left.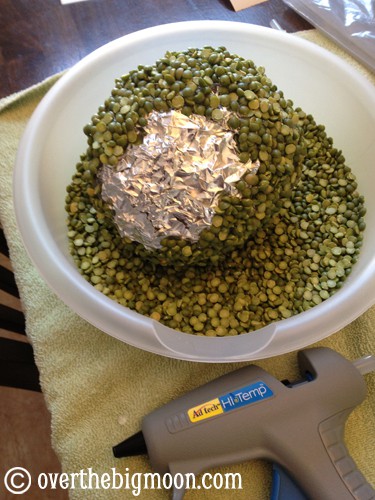 For my second candlestick, I wanted a ball that was a bit smaller. I didn't have one on hand though and I really didn't want to spend the money on one. I already had all the stuff and after a quick chat on the phone with Lisa I decided to improvise. I made a ball using tin foil. It took about 8 big sheets to make the size of ball I wanted. It totally worked great!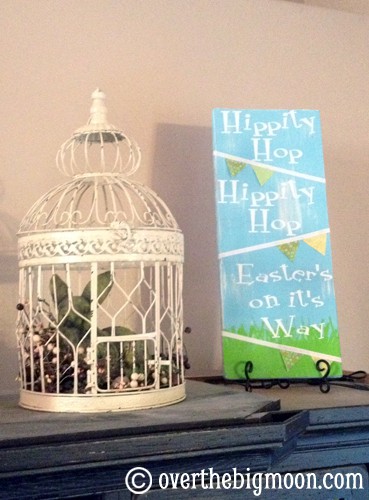 The cute Hippity Hop sign I bought for Lori over at You've Been Framed! She makes the cutest stuff! I need to get me a Silhouette…and fast!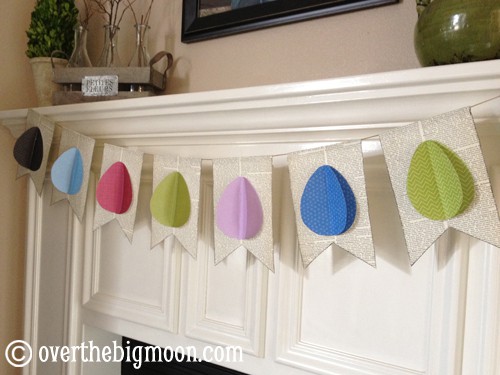 The Easter Bunting idea I got from Creations by Kara!! She has a printable template you can print that makes it SUPER easy! Thanks Kara!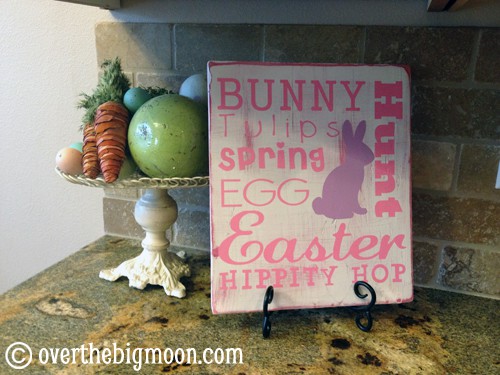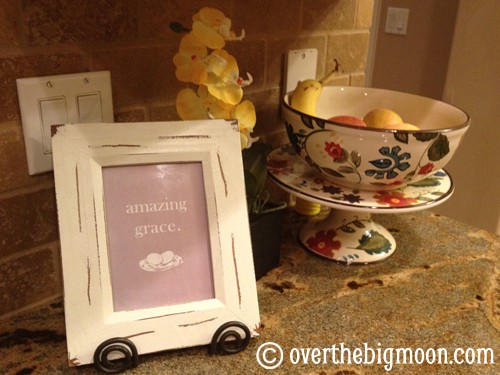 I added a few touches in my kitchen and on my kitchen table! The Easter Board I also go from You've Been Framed! The printable next to my fruit bowl is from Madigan Made! The printable on my kitchen table is of course Lisa's Easter Subway Art that we shared a few weeks ago!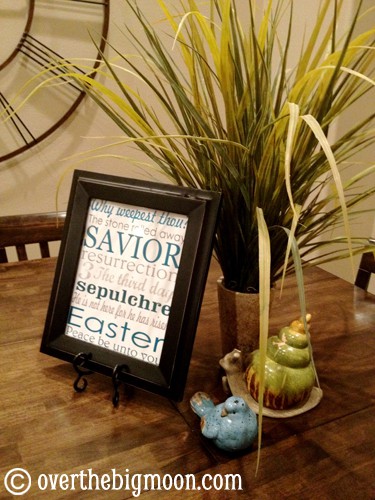 This week we will of course dye eggs, have an Easter Egg Hunt and the Easter Bunny is fully ready to come and deliver some fun things to my boys! The last few holidays I haven't done a lot of extra arts and crafts with Nathan. I for sure need to step it up again! Nathan loves it! Here are a few things that have caught my eye and that I'm excited to do with Nathan this week!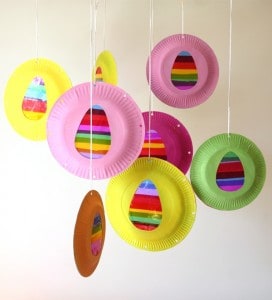 Stained Glass Easter Eggs from Jellyfish Jelly!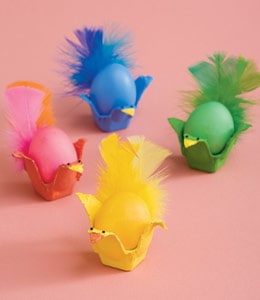 Fancy Featured Friends from Familyfun.com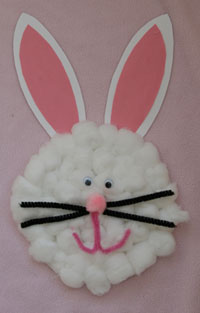 Paper Plate Easter Bunny from All Kids Network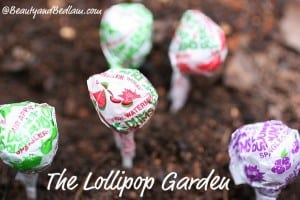 I also plan on starting this fun tradition from Balancing Beauty and Bedlam! You have your kiddos plant Jelly Beans and in the morning in place of where they planted the jelly beans there are suckers popping out of the ground! My Nathan will FREAK out when he sees this! hehe 🙂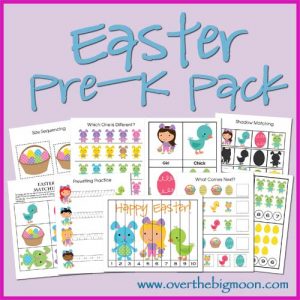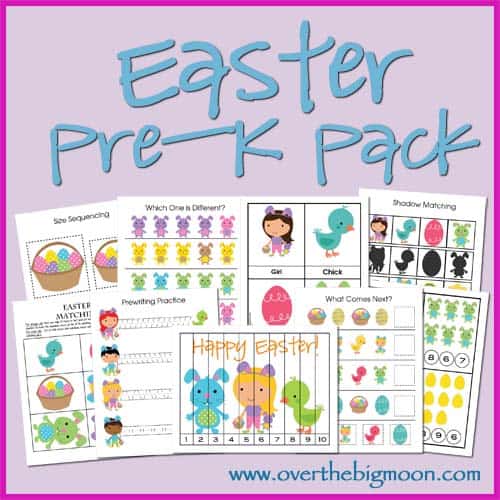 Also, we'll OF COURSE be spending the week doing our Easter Pre-K Pack!
Happy Easter Everybody!
---
Pam Dana
Pam is a stay at home working mama that enjoys all phases of life! Between her 3 kids, fur baby (a beyond cute Goldendoodle), wonderful husband, friends and working, she stays pretty busy! But, she is loving every aspect of her life! Here on Over the Big Moon, she loves to share DIY's, recipes, printables, organization tips and more!
---