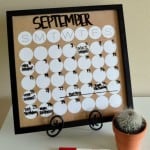 Easy Dry Erase Calendar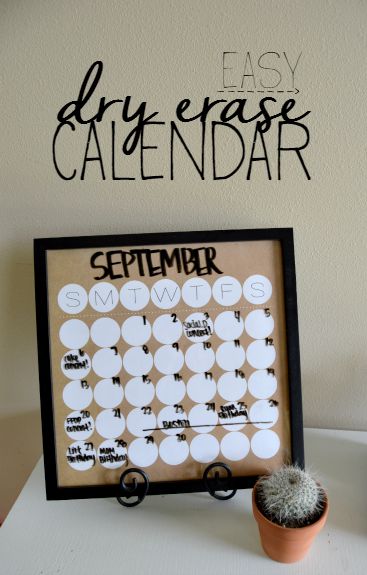 Hey guys! It's Kari from Life PreKARIous. I am so excited to be here sharing this super easy dry erase calendar! Can you believe it's already September? My little ones aren't old enough to be in school yet, but I'm still going to use this 'back to school' time to get organized and maybe help us get in the groove of a schedule around here. Seems easy enough, but I am severely organizationally challenged! Here goes nothin'.
September is jammed packed for us so I decided I needed a new calendar to keep track of everything. I love dry erase calendars and this one is seriously so easy! You just need a frame and a blank calendar paper. I found a few different options in the scrapbook paper section of Hobby Lobby. You can find a ton of printable calendars on Pinterest, too!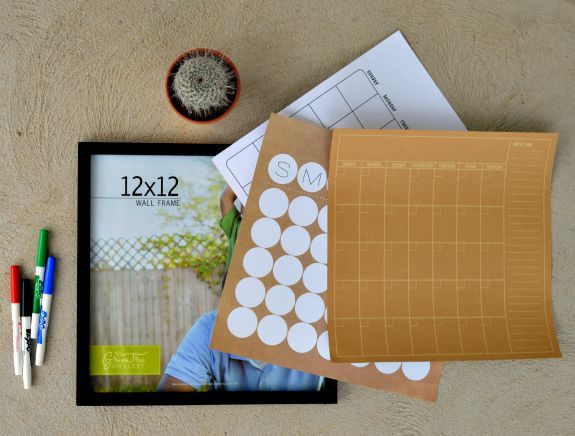 MY LATEST VIDEOS
MY LATEST VIDEOS
Just pick the blank calendar you want and frame it. This might just be the easiest DIY ever!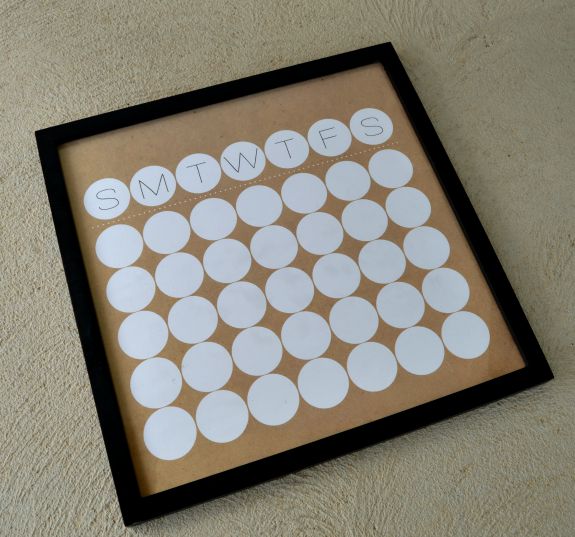 You can use dry erase markers to write directly onto the glass.
I knew I would be using mine a lot so instead of hanging it on the wall, I found a cute little easel to set it on and put in my kitchen. I love how it turned out! And it's so easy, I think I'll make a dry erase menu board, too!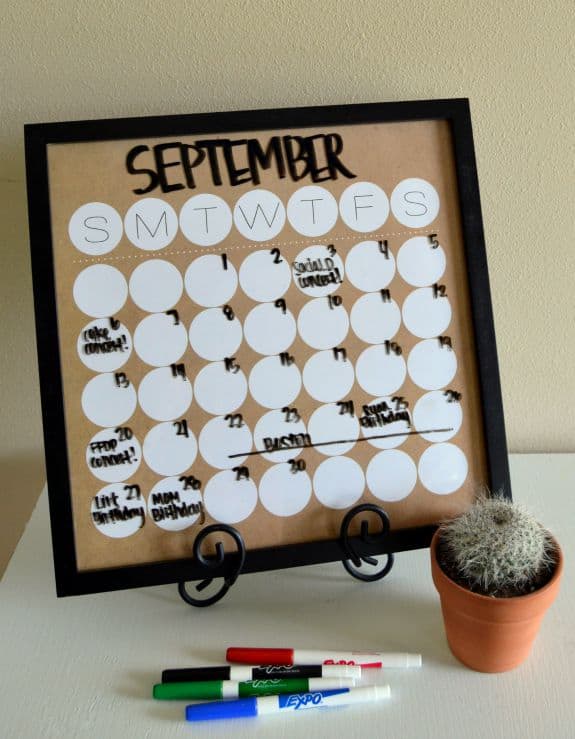 ---
Kari | Rad + the Rest
I'm Kari. Saw wielding, usually covered in paint, wife of a hard-working, bearded ginger and mother of 4 (2 human, 2 canine). I'm impulsive. I'm messy. I'm unorganized and I'm horrible with time management. But… I'm creative. That's my excuse. I have a deep-seated need to create things. I always have. Also, I like to party.
---