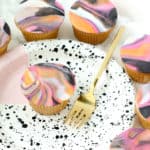 Easy Marbled Fondant Cupcakes
These marbled fondant cupcakes may look complicated, but I promise that they are as easy as playing with play-dough. Hey everyone! It's Kara from A Kailo Chic Life, and I want to share my technique for making these easy marbled fondant cupcakes with you today. Simple store bought fondant and food coloring is all you need to transform regular cupcakes into mini works of marbled art.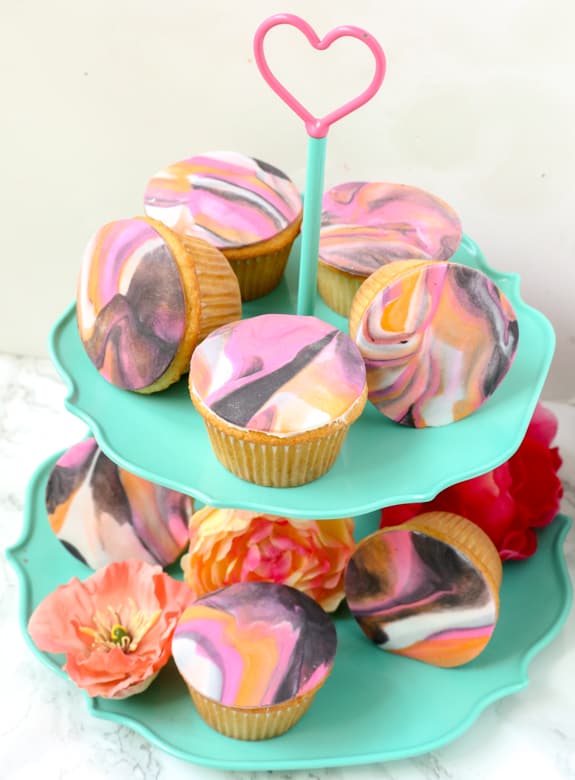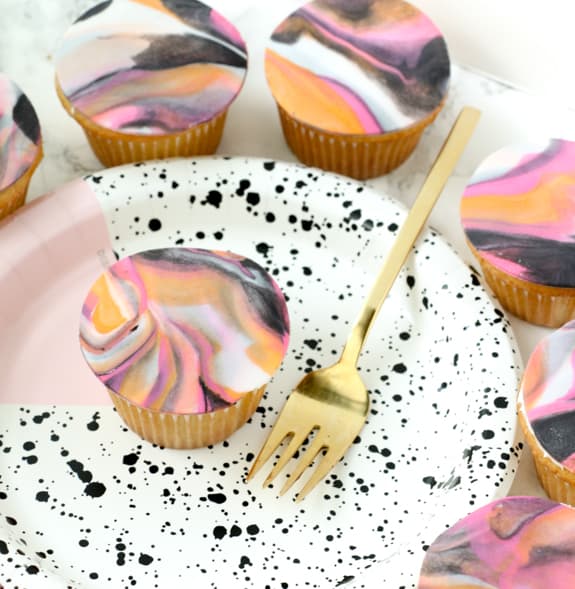 The Supplies:

MY LATEST VIDEOS
MY LATEST VIDEOS
Store bought white fondant
Food Coloring
Round cookie cutter appx. 2.75″ in diameter
Cupcakes with icing
To begin you will want to divide your fondant into 4 pieces that are about the size of golf balls. Leave one piece white and color one of the other pieces black. Then use any two other colors that you want for the remaining two pieces of fondant. Once all your pieces of fondant are colored, roll the fondant into long snake shapes just like you used to do with play-dough or clay. Now twist the pieces together to create something a little like this: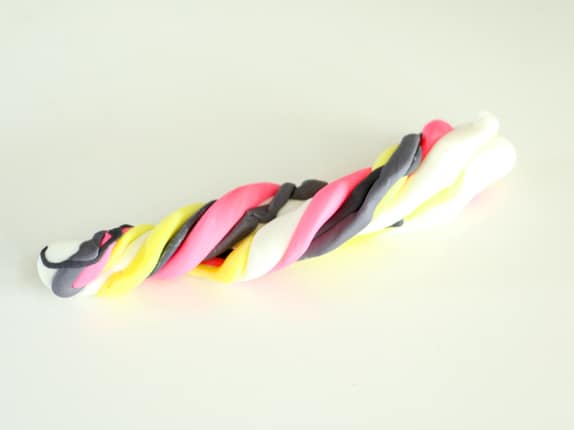 Then keep twisting, roll it out, fold over and twist again to get a little something like this: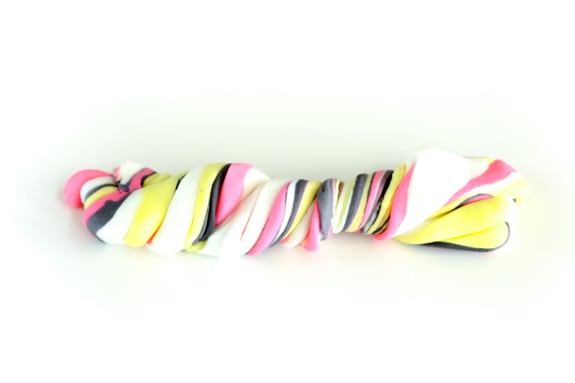 When you have done this folding over and twisting it process three times, roll it into a ball and then roll out the fondant on a corn starch dusted surface. Use your cookie cutter to cut out fondant rounds.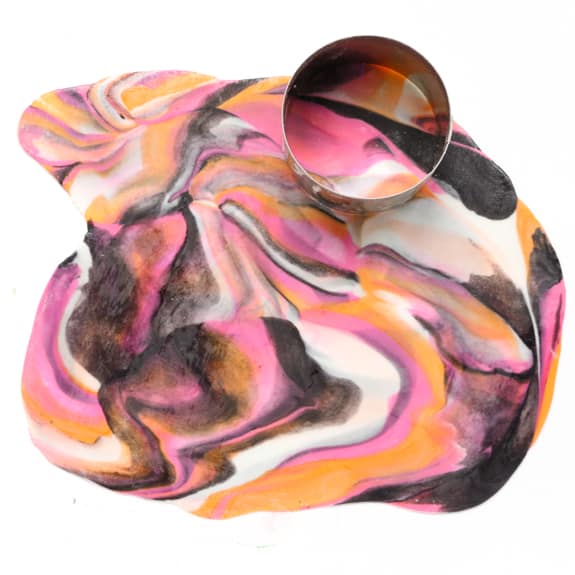 Now simply ice your cupcakes and place your piece of cut fondant on top. You can even use store bought cupcakes if you want!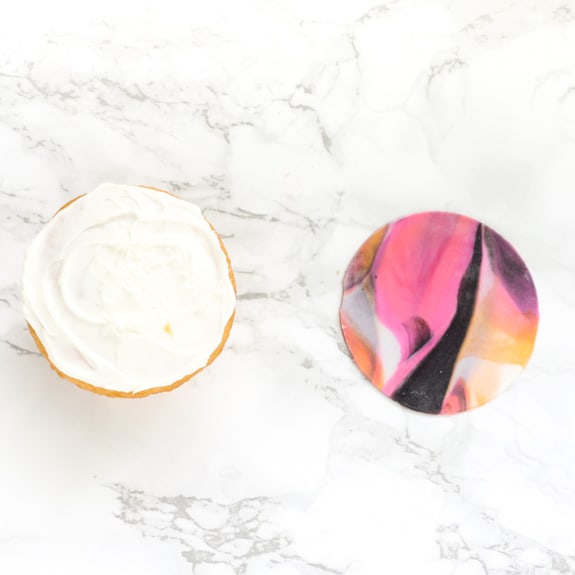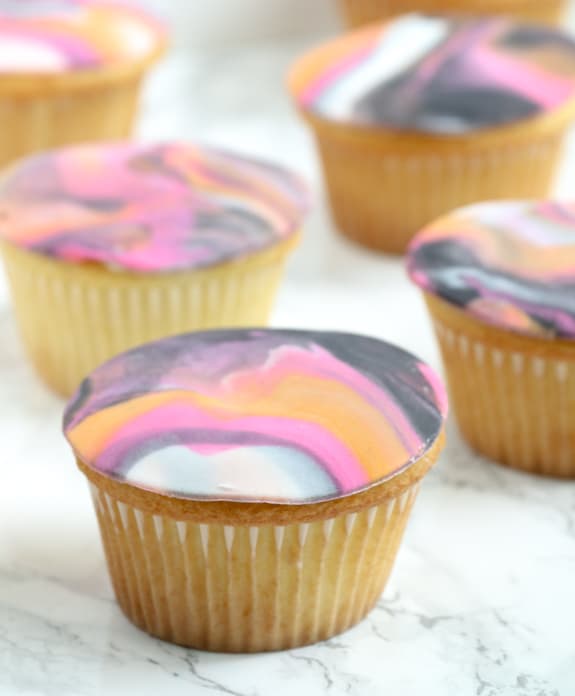 Now that wasn't so bad, was it? Whip up a batch of these in red, white, and blue for Memorial day or 4th of July, or the colors of your next birthday party. I promise you that everyone will be impressed. And you don't have to tell them how easy they are to make. That's our little secret!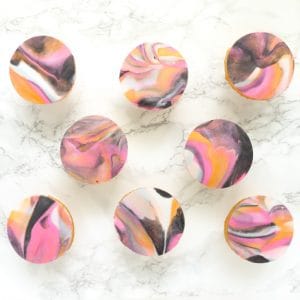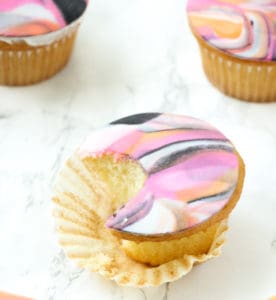 If you enjoyed this tutorial for easy marbled fondant cupcakes, feel free to check out my blog, A Kailo Chic Life, for even more fun food recipes, crafts, and DIY projects.
---
Kara from A Kailo Chic Life
Hi! My name is Kara and I am the owner and creative force behind A Kailo Chic Life. I am a mom of two and I love all things bright, colorful, and patterned. I love interior design, crafting, DIY projects, gardening, and baking.
---