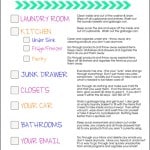 End of 2013 Cleaning List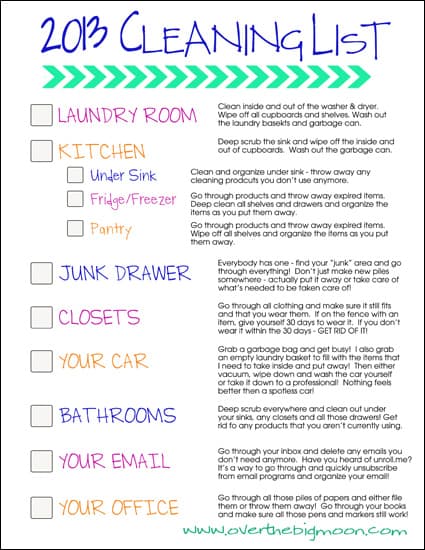 I was chatting with a friend the other day and we got on the topic of taking down Christmas. I mentioned that I like to take down Christmas just a day or two after Christmas and then have the week to clean the house really good, so that I start off the New Year with a extra clean and tidy house! I prepare for this end of year cleaning, before Christmas, by cleaning out the closets, toys, etc and making sure that everything we are getting for Christmas already has a place to go. I shared about this the other day in THIS post!
I told my friend I would make a printable checklist for her to use, because she wants to start going this too! I hope it helps some of you too! I take the week between Christmas and New Years to get all this done. It feels great and honestly is something that I would like to do more often, but some of them I just don't.
Enjoy!
Want to keep up with us at Over the Big Moon….click here to learn how to subscribe!
---
Pam Dana
Pam is a stay at home working mama that enjoys all phases of life! Between her 3 kids, fur baby (a beyond cute Goldendoodle), wonderful husband, friends and working, she stays pretty busy! But, she is loving every aspect of her life! Here on Over the Big Moon, she loves to share DIY's, recipes, printables, organization tips and more!
---