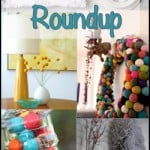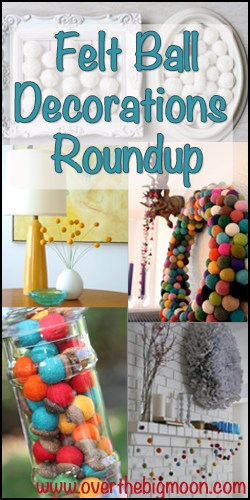 Back before Dylan was born I ordered some Felt Balls thinking I could create something for over her windows.  Dylan's room is not huge and one of the windows has the changing table in front of it and the other window has the chair part way in front of it.  So, I didn't think curtains was the answer.  Not long after I ordered them I just got too pregnant and too tired to be creative anymore. haha 🙂  And, since then they have been sitting in our guest room closet.
Well, now that she is two months old I figured I better start brainstorming what I want to do with them!  I kind of have another idea for above the windows, so I decided to look a round and see what people are doing with felt balls around the web!  I was super impressed with how creative people are – I only wish I was even 1/100th as creative as some of them!
Here is what I found:

MY LATEST VIDEOS
MY LATEST VIDEOS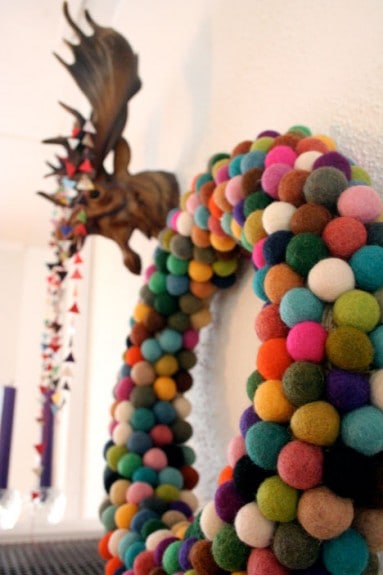 The infamous wreath from Pickles, that I'm sure we've all seen 100 times in Pinterest!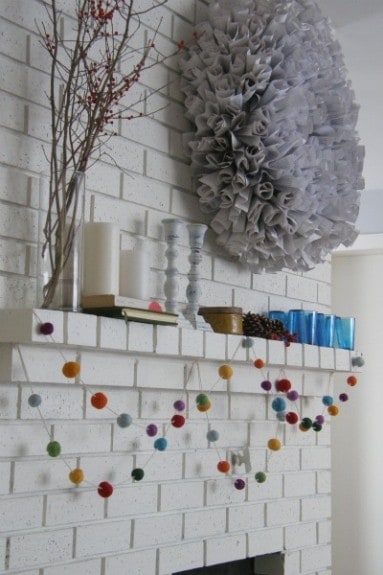 I loved this mantel and the use of the felt ball garland from House Pretty!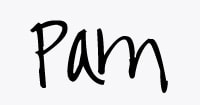 Want to keep up with us at Over the Big Moon….click here to learn how to subscribe!
We may be linking this post up to THESE great Linky Parties!
---
Pam Dana
Pam is a stay at home working mama that enjoys all phases of life! Between her 3 kids, fur baby (a beyond cute Goldendoodle), wonderful husband, friends and working, she stays pretty busy! But, she is loving every aspect of her life! Here on Over the Big Moon, she loves to share DIY's, recipes, printables, organization tips and more!
---