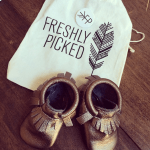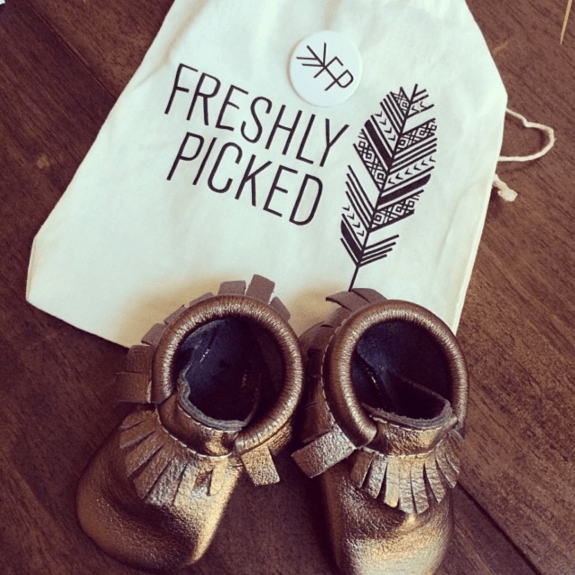 Freshly Picked Review and Giveaway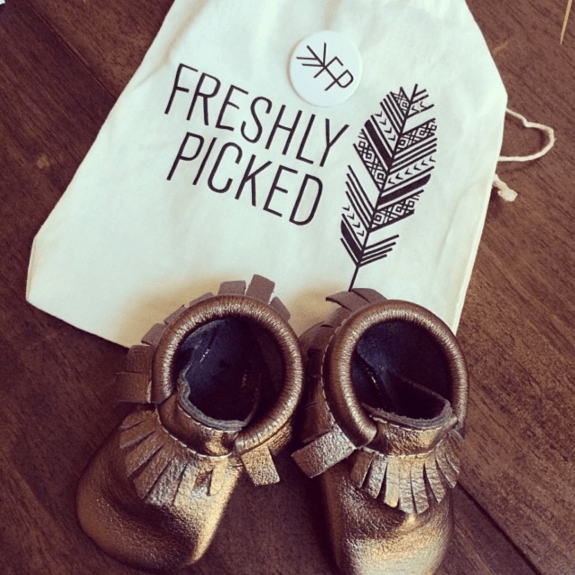 Who is excited for a fun giveaway today? I was so excited to team up with the ever so adorable Susan and her amazing company Freshly Picked today! Did you all see Susan on Shark Tank last month? She totally nailed it!
Before I jump into my review of Freshly Picked moccasins I wanted to let you know that although I loved the look of Moccasins on babies, I didn't quite understand the craze. I had purchased 2 sets for baby Dylan since she was born. Both were around the $30 range and they were a giant pain in my toosh! Dylan could get them off her feet in 2.4 seconds and in fact I now only have 1 1/2 pairs, because Costco took hostage 1/2 of a pair during a shopping trip. They just wouldn't stay on her little feeties! I kinda wondered if her feet were just too thin or too small.
Then a few weeks ago I was excited to get in the mail a set of Freshly Picked Baby Moccasins! Immediately out of the adorable bag I could tell they were a much higher quality and much better design then the other pairs I had purchased. On FP Mocc's there is an elastic around the ankle part that the other moccasins didn't have.
I have been using them probably about 5 times a week for the last few weeks and I am not lying when I say that I have not even had one moccasin fall off!! Dylan has also started walking around furniture the last week and she has no problem in the FP Mocc's and they stay on great! I'm so freaking excited about it that I have already ordered another 2 pairs!
Baby Dylan has been sick all week (dang chest cough AND teething) and was not in the modeling mood, but here are a few shots of her the other day in her cute FP Mocc's!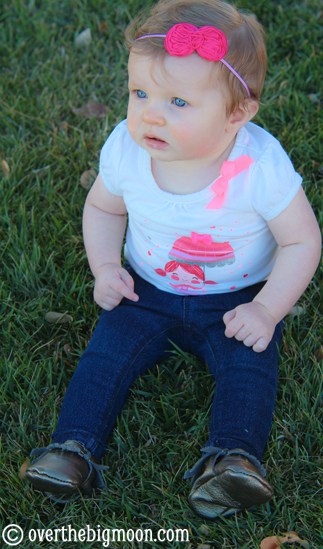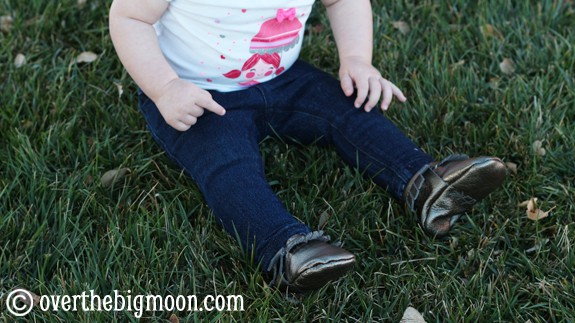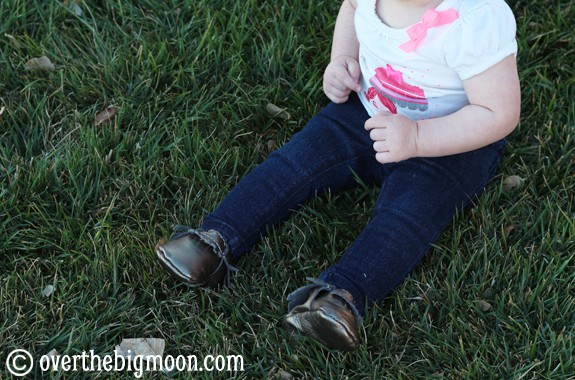 Are you not so in love with the color too? It goes with everything! Here are a few of her outfits that I have paired the mocks and her in: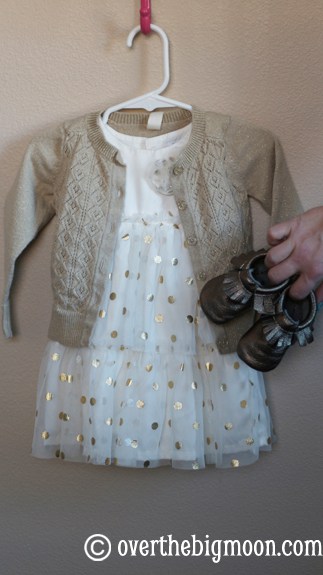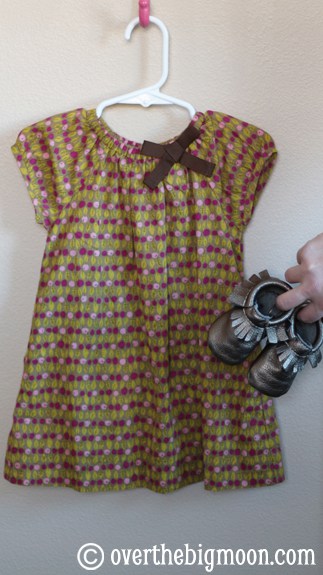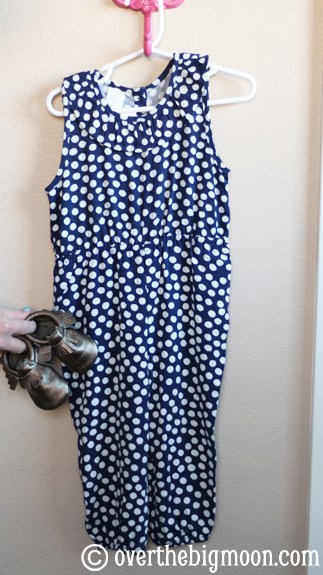 And, let's throw in a little Instagram shot from the other day: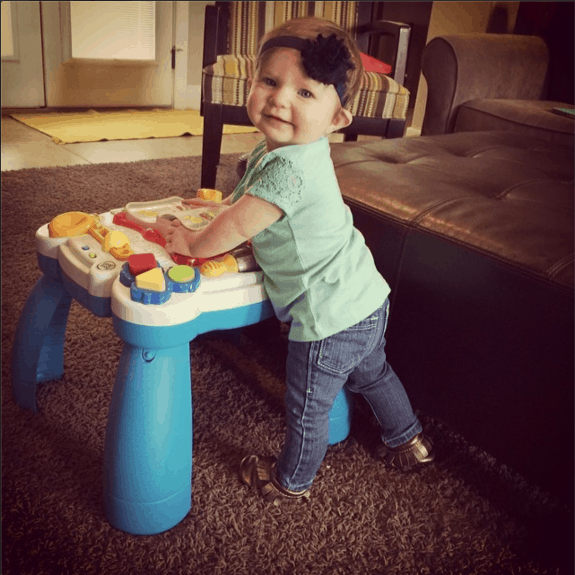 The moccs and skinny jeans are just too cute!
Now, which of you want a pair? Enter below! Winner will be chosen in 3 weeks on March 11th and they will get to choose a color and size of their choice to be sent to them!
---
Pam Dana
Pam is a stay at home working mama that enjoys all phases of life! Between her 3 kids, fur baby (a beyond cute Goldendoodle), wonderful husband, friends and working, she stays pretty busy! But, she is loving every aspect of her life! Here on Over the Big Moon, she loves to share DIY's, recipes, printables, organization tips and more!
---