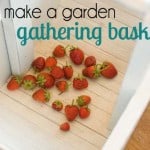 I'm so happy it's Friday!!! Today I want to share with you one of my new favorite things around our house!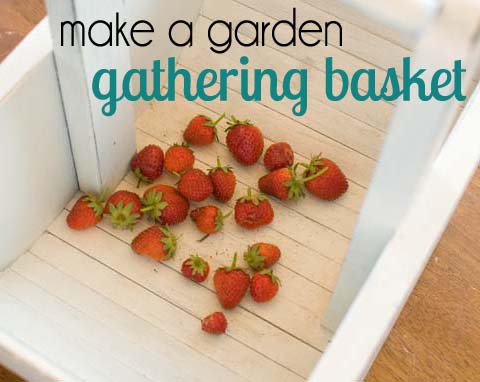 Last year when I would go out to my garden in the morning, I would always have to send one of my boys back in to get me a bowl for collecting what I had picked. I usually figured I could carry it, but it never worked very well! I tried a wicker basket, but it got messed up pretty fast. I knew I wanted some sort of gathering basket that could sit by my door that I could grab each day. I love this one from RunnerDuck Resources.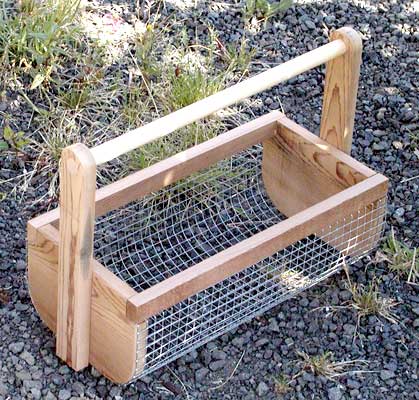 MY LATEST VIDEOS
MY LATEST VIDEOS
Time has just not allowed me to make one. As I was browsing our local thrift store I saw this basket and knew with a simple makeover it would be perfect.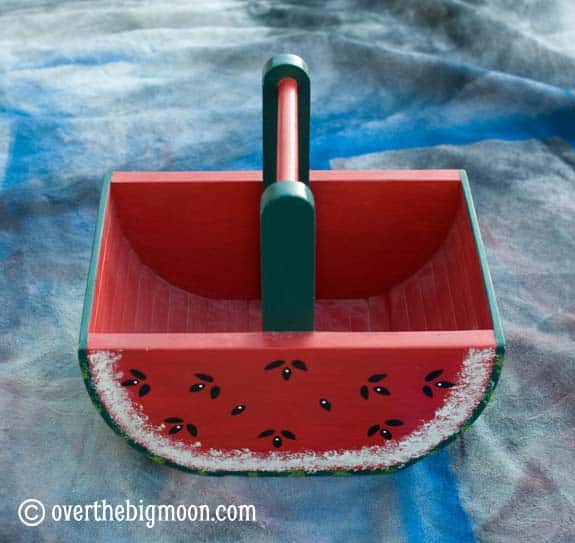 First I painted it black.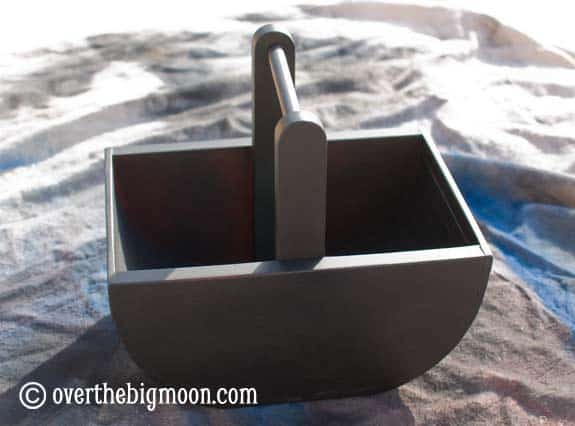 Then I gave it a couple of coats of Heirloom White .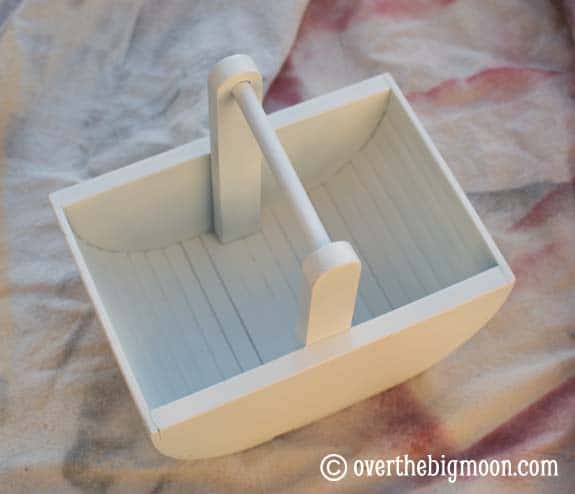 I can't find this color in stores anymore, so I order it off Amazon because it is the perfect color. It's white – but not stark white. The Ivory colors are too yellowish for me. Heirloom White is the perfect shade for every single project!
Then I did some distressing.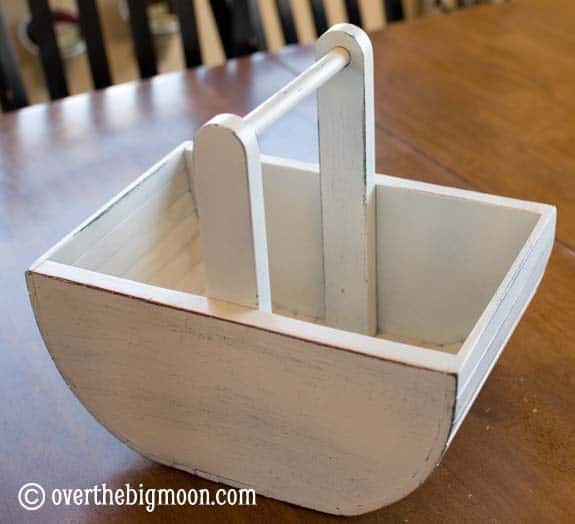 After I had it the way I wanted it, I gave it a coat of Polyurethane
since it would be getting dirty and would have to be wiped and washed out occasionally. I made sure the polyurethane was a satin finish so it didn't take on a lot of sheen. It sits by my back door and anytime I head to the garden I just grab my basket. It's been so convenient!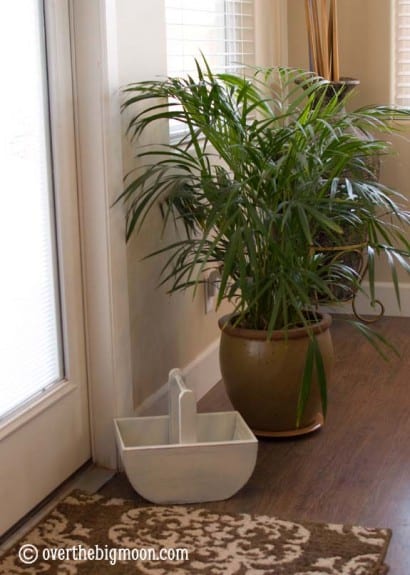 Hope you all have a fabulous weekend!
---
Lisa
Previous author of Over the Big Moon. I shared my passion for home and family life! I love graphic design, DIY projects, cooking, and working in my garden! My favorite role is taking care of my husband and our 3 amazing and busy boys!
---