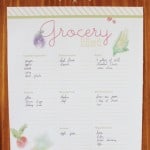 Grocery List Printable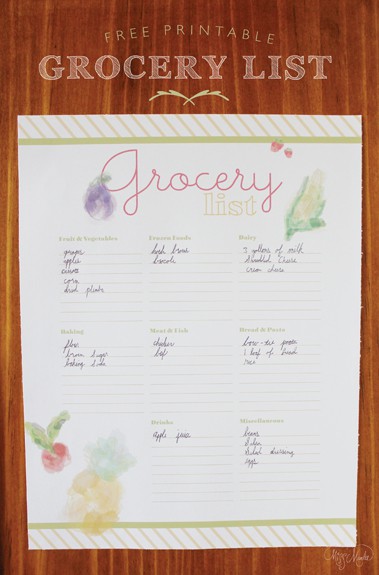 Hey everybody, today we are excited to have Mandee from
Designs by Miss Mandee
sharing this great printable with us today! Mandee is a graphic designer, tennis player, and roller coaster enthusiast. She is a wife to an aspiring stand-up comedian and mommy to one super cute little boy. She fell in love with graphic design when she started working with a guy she met her freshman year of college on his comedy website. Design wasn't the only thing she fell in love with, and they were married a year and a half later. She started Designs By Miss Mandee as a place to practice her designs skills and share her creative ideas.
Hey OTBM readers, I'm Mandee! Grocery shopping was something I use to dread. It took precious time away from being home, but now that I am home with my new baby most of the time, grocery shopping has become a much more welcome activity! But, even though I enjoy the time out of the house, I need to be able to get through the store more quickly.
As many moms can attest to, with a young baby it's always a "race against the clock." Once the bag is packed, the baby is fed, the diaper is changed, and you've managed to get the little one happy, it's go time. At that point you have maybe two hours to get to the store, do your shopping, and get back before it's feeding time again.
This added time crunch in my life has forced me to become more organized. In order to get through the grocery store more efficiently, I now organize my grocery list into categories. This helps me not only remember everything I need to get, but divides everything up in such a way that I can go from isle to isle without having to backtrack because I forgot one of my dairy items.
This fun grocery list design is FREE, and I hope it helps you the way it has me. Happy shopping!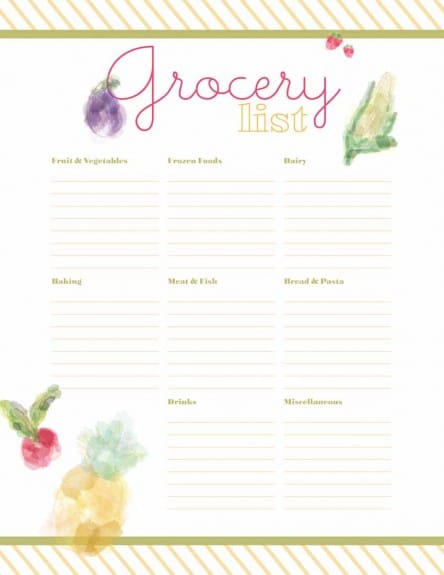 ---
Pam Dana
Pam is a stay at home working mama that enjoys all phases of life! Between her 3 kids, fur baby (a beyond cute Goldendoodle), wonderful husband, friends and working, she stays pretty busy! But, she is loving every aspect of her life! Here on Over the Big Moon, she loves to share DIY's, recipes, printables, organization tips and more!
---