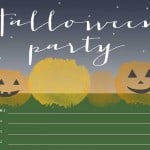 Halloween Party Invitation – Free Printable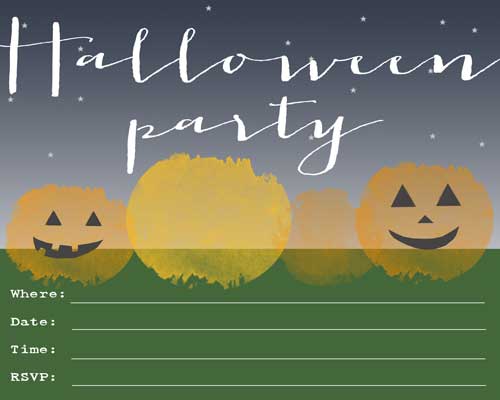 Hi guys! It's April from illistyle. I am loving the fall weather and I love the fall holidays. It seems like everyone is slowing down after the summer rush, wanting to be together with their community, and what better way to do that than to have a party? My husband and I have thrown a "Pumpkin Carving Party" for the last ten years. We provide snacks, drinks, and stencils while our friends bring their pumpkin and carving tools. It is a blast because everyone has a good time and walks away with a really awesome looking pumpkin. (You can read all about how to throw a pumpkin carving party here, here, and here.)
I make the invitation every year, and this year is no exception. Below is the printable Pumpkin Party Invite with a coordinating printable Halloween Party Invitation (for those of you who want to have a general Halloween party instead of a carving party.) Click on the image to be taken to the printable PDF, so you can print these right from your home computer. (For personal use only, not for commercial use. For licensing please contact April@illistyle.com.)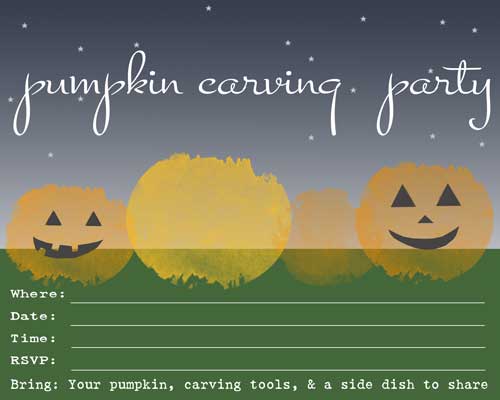 Pumpkin Carving Party Printable PDF –> click here

MY LATEST VIDEOS
MY LATEST VIDEOS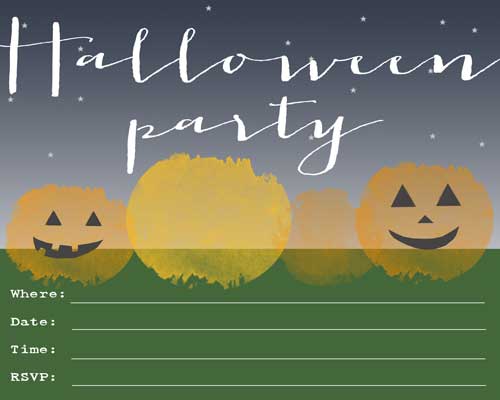 Halloween Party Printable PDF –> click here
Are you planning a party for this fall?
xoxo April
---
April from www.illistyle.com
April is a wife, mom, and crafter who recently returned to Southern California with her husband, growing family, and two dogs after living in the Caribbean for a few years. illistyle is a unique lifestyle blog focusing on crafts, diy, and decor for the creative home.
---