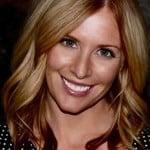 Halloween Printables from Lyndi of Ellie Bean Design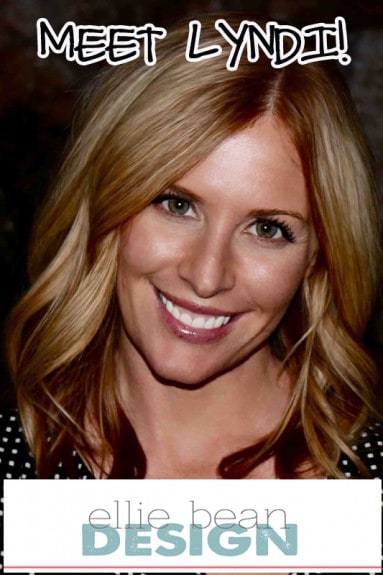 Hello friends!!  My name is Lyndi Dunlavy and I am the owner of Ellie Bean Design Company and the writer of the blog at www.elliebeandesign.com.  I'll be contributing here at Over the Big Moon on the 4th Wednesday of each month!  I am a graphic designer, interior designer and I specialize in new home building design.  I am insanely passionate about my work.  It excites me everyday and I absolutely love what I do.  The process of seeing a project come together exactly how I had envisioned it, gives me complete joy and satisfaction.
I am the mama of four perfect children…well except for when they are screaming at me, throwing food, peeing in the bushes, dancing on the table with no clothes on, and trying to learn all the swear words so they can teach their friends at church (yes, true story)…but other then that they are beyond perfection.

My kids are my life and they keep me very busy, but I still find time for ME.   I enjoy cooking, organizing, reading any self help book that I can get my hands on, relaxing on a beach somewhere far away and I love spending time with my friends and family.

MY LATEST VIDEOS
MY LATEST VIDEOS
My goal is to inspire you to make your lives a little more happier, healthier and prettier!  If you want to know more, read about  My Top 5 Passions!

Decorating for Halloween
Yay!! It's time to decorate for Halloween.  I'm not the type of girl who likes the scary, freaky types of decor for Halloween.  We are a bunch of sensitive sissy's at our house and my kids get freaked out at the site of a skull head.  I like to decorate in a classy, sleek, simple way…yes, even for Halloween. 
I found almost all of this decor at HomeGoods, for great prices! 
This quote makes me laugh!  I created this on an 11×14 sheet and it coordinates perfectly with the BOO banner and subway art (download for free below)!
I created this subway style Halloween art to display.  This size is 12×18, but I also made it in a 5×7 (download for free below).
This BOO Banner adds a fun touch to the Halloween display.  I made enough flags to make it as long as you need it to be.  Each flag will print out on a 8×10 (pictured) or 8.5×11.  Tie them together with a simple black ribbon and you are done!
I printed off some of my favorite pictures of my kids from past Halloweens (printed them in black and white) and put them in black and white frames that I bought from Michaels craft store.  I love adding the pictures because it brings back fun memories and my kids love looking back at how much smaller they were then!
Arrange your decor and frames at different height levels…as you can see I actually used white tall platters to give it more height variations.
[wpdm_file id=473]
[wpdm_file id=474]
[wpdm_file id=475]
[wpdm_file id=476]