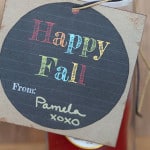 Happy Fall Printable Gift Tag
This is a sponsored post written by me on behalf of Fragrant Jewels. All opinions are 100% mine.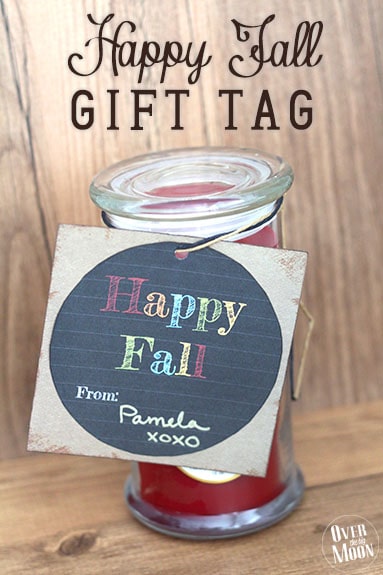 One of my good friends moved into a new home last week and I wanted to give her a little gift to congratulate her. I heard about the amazing Fragrant Jewels candles and decided they'd be the perfect housewarming gift!  I also designed a Happy Fall Candle Printable Gift Tag to attach to it!
What's better then a new space filled with a yummy season scent? Pretty much nothing! haha! Fragrant Jewels candles are hand poured in California and are made from a proprietary coconut wax blend. The coconut wax blend has a rich creamy texture, which has a long cleaner burn. It has has a stronger fragrance retention over other waxes in the marketplace. They also have a fun surprise – each candle has a ring buried in the hard wax. After it burns for a while, you are able to retrieve the ring and then take the code and enter your vault code on their website for a chance to win $100, $1000 or even $10,000! My ring was worth $25, which gave me a discount off a future order!

MY LATEST VIDEOS
MY LATEST VIDEOS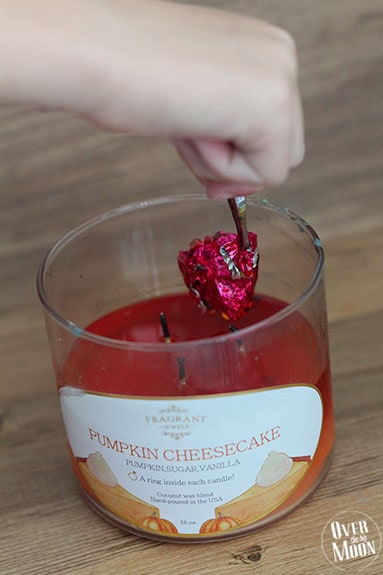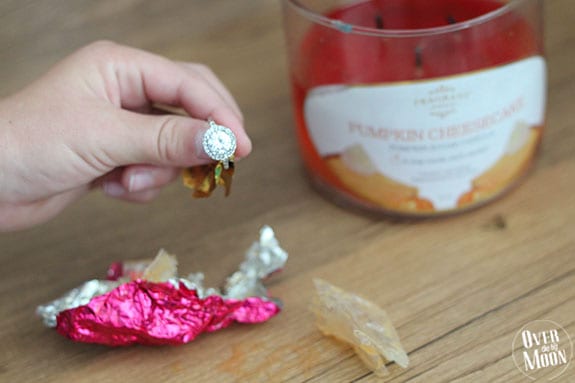 Being that it's Fall I wanted to get her a scent from their Fall collection. The 9 fragrances from their Fall collection are Pumpkin Patch, Freshly Baked, Autumn Spice, Hot Apple Cider, Pumpkin Cheesecake, Homecoming, Campire, Chai Latte and Sweet and Tart. It took every bit of residence I possessed to not order one of each – haha! I ended up ordering Autumn Spice and Pumpkin Cheesecake. 
I attached this fun Happy Fall Printable Gift Tag to attach to the candle for my friend. Just download the PDF and print on card stock.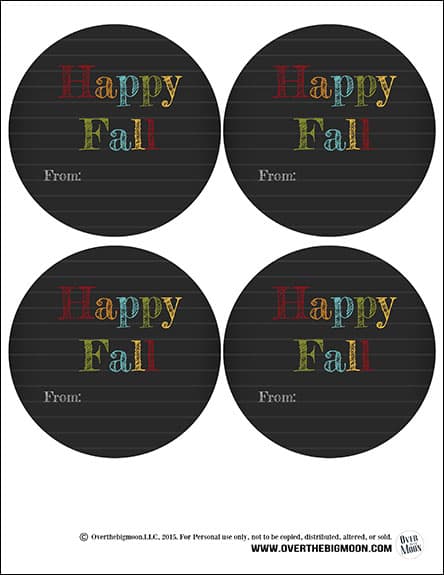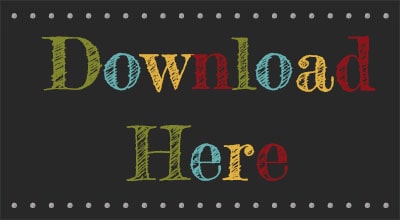 After I printed it and cut out the tag I then took a black colored pencil and color around the edges of the circular tag. I do this to make sure there is no white around the border. I then also took some brown distressing ink to give it a worn look.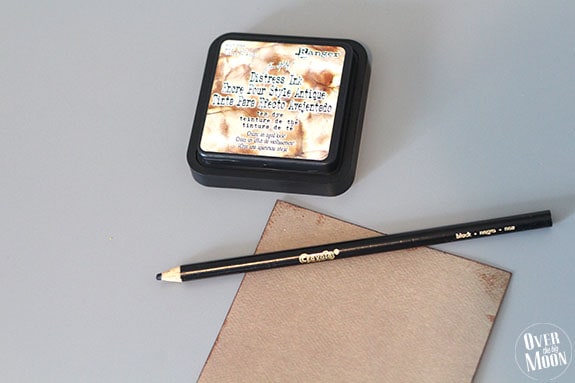 Next, I took a piece of brown cardstock and cut out a 4.25×4.25 square. I did the same things to the edges of the square. Then I use a glue stick to attached the circular tag to the square brown card stock.
Lastly, I used a hold punch to punch a hole in the top of the tag. And then I used a piece of brown and black hemp cord to attach it around the candle.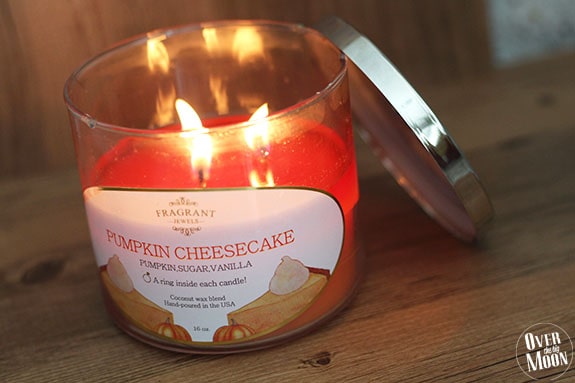 I wanted to add that I immediately started burning the Pumpkin Cheesecake candle when the package arrived! I am happy to report that the fragrance quickly spread throughout my entire home!  I even had a front window cracked and my neighbor said she could smell it when out in her front yard!  
Enjoy giving your Fall themed gift! Be sure and head over to Fragrant Jewels website to place your order! You can use the promotional code, "FALL15" for 15% off purchases. Thanks!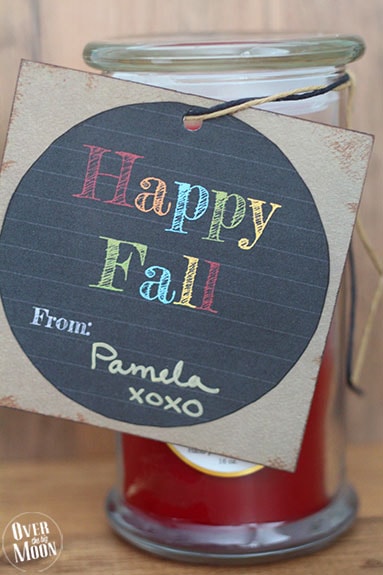 ---
Pam Dana
Pam is a stay at home working mama that enjoys all phases of life! Between her 3 kids, fur baby (a beyond cute Goldendoodle), wonderful husband, friends and working, she stays pretty busy! But, she is loving every aspect of her life! Here on Over the Big Moon, she loves to share DIY's, recipes, printables, organization tips and more!
---