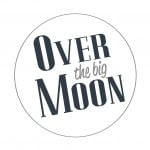 Lisa
My Mom. I knew I had a good Mom, but I didn't know until now just how great! I will forever be grateful for her example and that she taught me to do hard things. She never coddled us and I am so grateful now because I am strong and independent.

Healing. I have gone through a lot this year but I am healing and happy. I really didn't know if and how I would get here, but I am.
John. Every marriage has good years and harder years. This has been our best year yet! He is so dedicated to being a good dad and husband and he really works hard at making us work. He is willing to change and has made some amazing changes this year. I am so proud of him and love him so much! Its fun to be so in love 🙂
Caleb, Davis, and Beckham. We are hitting such a fun stage of life right now and I love the excitement and humor they bring to me each day. I love their hugs and their jokes. I love that they love to be around me and want my attention and praise. I have great kids!
Belief. My testimony of our Savior and Heavenly Fathers plan has been strengthened so much this year. I am so grateful that I know that I can be with my Mom again forever. I am so thankful for our Savior for making that possible.
Support. I have great friends. They have lifted me up and carried me this year when I wasn't a very good friend. I love this quote: "Friends pick us up when we fall down, and if they cannot pick us up they lie down and listen for awhile." I had friends who did just that this year!
Neighbors. I have great neighbors and this year I had a new neighbor move in right behind me! (if you saw where I lived you would understand why this is so great – our neighborhood is still mostly undeveloped) I can not begin to tell you how grateful I am she shares ingredients!
Disneyland. Davis, Becks, and I spent the beginning of the year at Disneyland every single day from 3:00-6:00. I was so absorbed in being a daughter and caregiver while living with my parents, that those precious hours away from all distractions to just focus on being a Mom were heaven sent. Since we have passes this year we have spent many trips back and those fun times have really helped our family heal through play.
Peace. I feel like John and I spent so many years worrying about money and the economy and this year I just let that worry go. Nothing has changed in our financial situation. He still works in construction in a stinky economy but it doesn't weigh me down with worry anymore.
Walls. It has changed my life to get a block wall around our yard! It seriously has blessed me in so many ways! My garden did better, my kids stay contained, we can finish off our landscaping, we were able to bury our trampoline….all that by a simple wall retaining dirt. Blessed wall!
I feel like I just got started! There are so many other things I am grateful for, but these were the first 10 things that I thought of so they must be important. Wait I have to add 1 more…I got new clothes. Updated clothes that fit my body right now. I am SOOO grateful for them!
Oh and maybe just one more, Im gratful for all your nice comments and that you come back and read our blog! It really means a lot to me.

MY LATEST VIDEOS
MY LATEST VIDEOS
Maybe what I am most grateful for is gratitude. I love in the Veggie tales Thankful Song where the lyrics say, "Because a thankful heart is a happy heart!" Its true. I am grateful and it makes me happy!
Pam
1. My boys – Scott, Nathan and Jeffrey! I have such an amazing and supportive husband and he is such an amazing father! Nathan and Jeffrey are constantly keep me laughing and teaching me things that I wouldn't learn without them! I am so beyond lucky to be their mom!
2. My Family – I am extremely close to my parents and siblings! I'm so lucky to have 3 amazing older sisters and my younger brother! They are truly my best friends!
3. Cousins – My boys' best friends are hands down their cousins! They are surrounded by cousins on both my side of the family and Scott's! They are truly blessed to have them!
4. Our New House – Just a few months ago we moved into a new home that has a backyard and a big room over the garage that is a 2nd family room/loft! Both of them have been such a huge blessing! It allows these little boys to explore, play hard and just be boys!
5. The Gospel – I don't know what I would do without my knowledge of Jesus Christ and the sacrifice he made for me! It allows me to live with peace and hope everyday!
6. Friends – I have great friends! A hand full of girls that I've known since I was about 15 and then a couple that I met after HS! They love, support and encourage me the way TRUE friends should! They listen to me cry and listen to me cheer in joy! They are beautiful people inside and out and such great examples to me!
7. Scott – I know I covered him a bit in #1, but he deserves a bit more credit! He is such a HARD worker! He does anything and everything he can all for our little family! He goes to work all day, comes home and plays with the boys, bathes them and puts them to bed, and then generally works for another couple hours! He seriously bathes and puts our kids to bed like 90% of the time! Man, my boys are lucky! I just can't tell you how blessed I feel to have a husband that will do whatever he has to to provide for our family! Love you babers!
8. My Mom – I would have to say out of my moms 5 children I am probably the most needy. I love my time with my Mama! I love to run errands and grocery shop with her even to this day! She is the best Grandma out there and my boys can't get enough of her! She works so hard (she's a Principal) and spends practically every free moment she has with her kids and Grandkids!
9. OTBM Blog – This blog has been such a fun new adventure in my life! I love that it is an outlet for me! It's often times hard as a mom to have too many hobbies, because you're too busy or they cost to much. The blog allows me to do what I can, when I can! But, it also pushes me to do things that I want to, but may not have fit in otherwise! I feel like both me and my family are being blessed from it!
10. Health – I know a lot of people/families that have had some hard times the last few years, due to health problems! It is so easy to take your health for granted. Watching these families struggle has helped me appreciate me and my families health so much!
---
Lisa
Previous author of Over the Big Moon. I shared my passion for home and family life! I love graphic design, DIY projects, cooking, and working in my garden! My favorite role is taking care of my husband and our 3 amazing and busy boys!
---