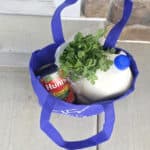 Help a Mama Out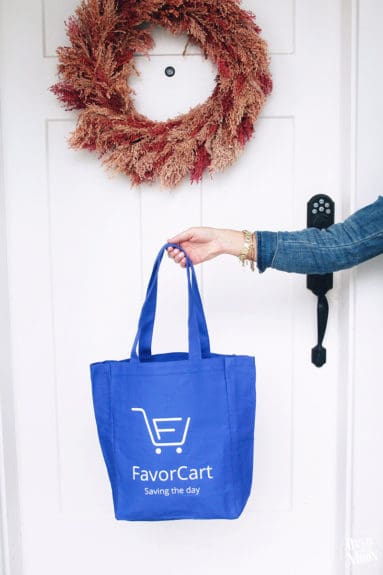 We all know what it's like to be meal planning for the week, or even deciding what to make for dinner at 4:45 only to realize that you only need 2-3 items to finish a recipe! Or have a sick child and the thought of packing up all your kids in the car for those couple items is just about enough to make you cry. Well problem solved ladies and gentlemen!! I am so stoked to tell you guys about a new App that I'm so excited for! It's called FavorCart. And, I can promise you it really is as easy as 1,2,3 and believe me I've tried it and tested it. You may be thinking well I can just send a text to a friend or neighbor, but let me show you the benefits of why you will use this app instead!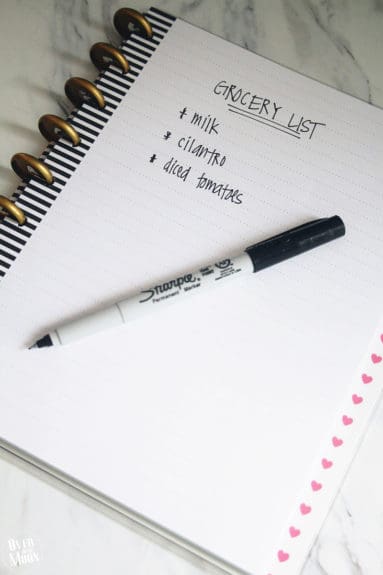 GIVE A LITTLE, RECIEVE A LOT.

MY LATEST VIDEOS
MY LATEST VIDEOS
I hope we all have been on both ends of this spectrum where sometimes we are there to give a little or a lot. In addition we have been the recipients of a kind deed or gesture by a friend or stranger. Both equally important and necessary at different times and stages in life. By giving a little, and doing "a favor" for someone you have no idea what that may mean to them or helped them in more ways than one. By receiving "a favor" you hopefully appreciate that kindness and can pay it forward in the future. Let me remind you, your other option is to load up the kids for a quick trip to the store that turns into 45 mins and you end up stopping and getting dinner at a drive thru because you are just so tired at this point.
EASY AS PIE.
Really though, if you wanted a pie someone could easily deliver one to you! Now I wouldn't recommend it for your entire weeks worth of groceries, let's be mindful of what this app is really all about. You are doing a favor for someone, or asking someone for a quick favor. I am happy to show you today exactly how easy it is. As I mentioned I tested this out, along with my friend Amy of Liv and Hope, and we are both hooked! And we have texted out all our friends and neighbors and I know soon we'll have a whole Favor Cart tribe all working together to 'help a mama out!'
Here are the simple steps you do to both give and receive "a favor".
#1. Download "FAVORCART" and create an account.
It's super easy! Just search 'FavorCart' in the Apple Store!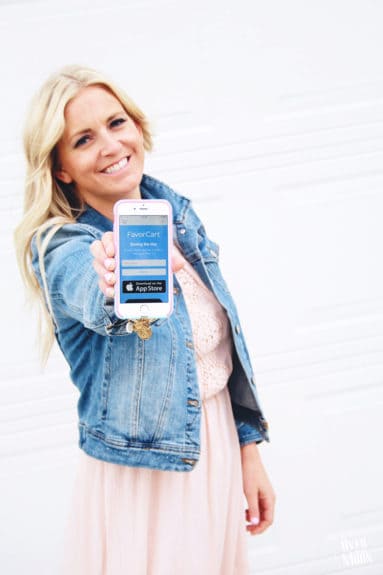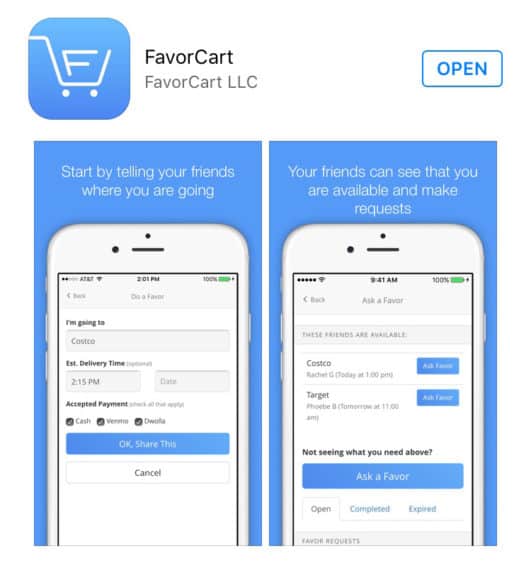 #2. Find you friends or connect with local people near you. Send a text to friends and show them how easy it is.
Now don't worry – people have to request permission to connect with you! So, no fear in having someone you haven't approved of knock on your door with items you didn't request.
It will list other members that live in the same city or nearby as you, but doesn't list you address at this step. Accept and approve all friends or neighbors and get started.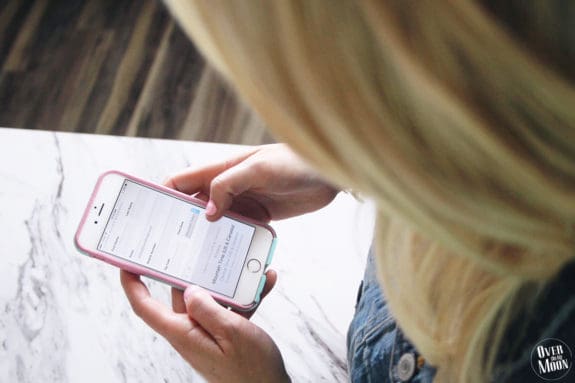 #3. Connect your Venmo or Paypal account to ensure you can pay someone immediately or charge someone.
To make sure this process runs smoothly and everyone is happy, make sure you have set up your account for payment. The order won't be able to process without payment confirmation. That obviously protects you as the one doing the favor. And, let's not forget someone else is doing the work for us, and the least we can do is pay them promptly.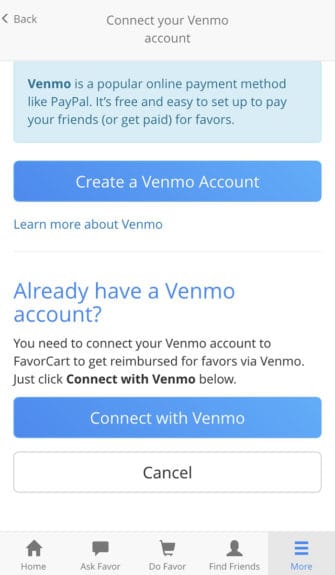 #4. ASK A FAVOR or DO A FAVOR. Lets show you how.
First, you go in and either 'ask a favor' or 'do a favor.' In this instance, Amy needs a few items. So, she'll select 'Ask a Favor!'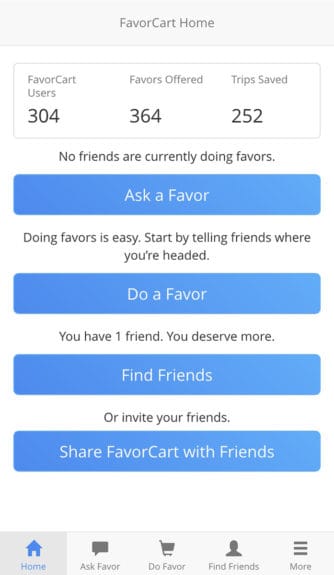 Then she proceeds to add the items she needs, quantity and time she needs them by.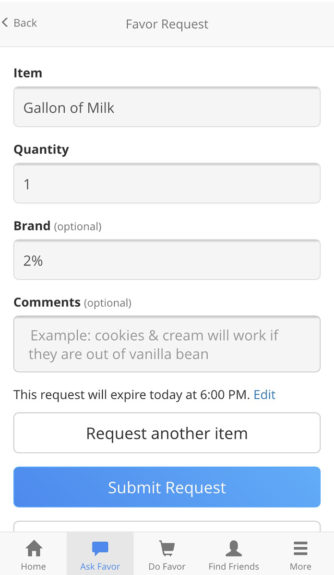 So, as you can see. Amy is asking for 3 items, diced tomatoes, milk, and cilantro. One of the benefits of this app is you can be as specific as you would like. It allows you to pick brands, store options, qtys, and a requested delivery time.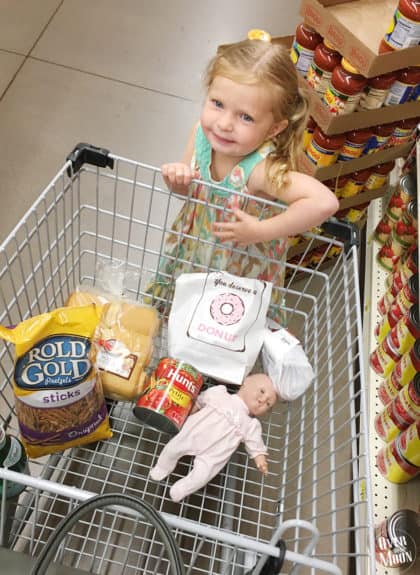 If you're the one doing the favor, we'll see who is asking for items and you can choose if you would like to fulfill it. You can also specify prior to going to the store that you are going and allow your friends to request some items. So, here is an example of what you will see when a friend is requesting items and you have chosen to fulfill their order. Simply click accept. Then once you've purchased the items, you will hit 'Got it!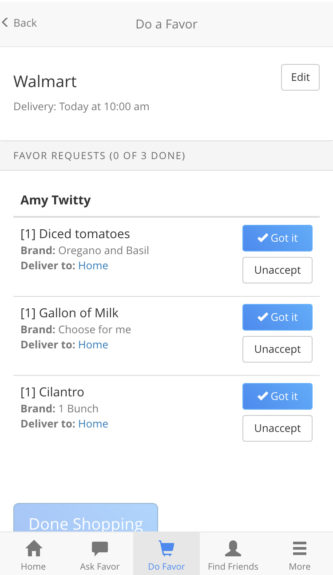 Then Amy will see that I accepted her 'favor!'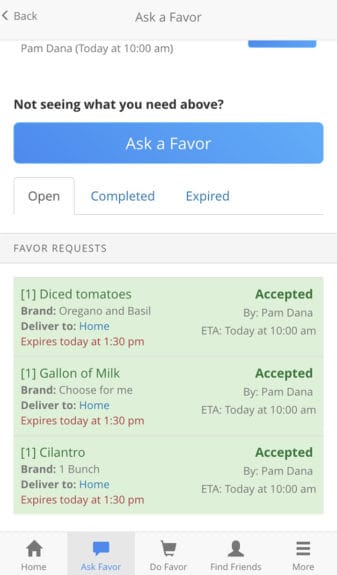 #5. This will take the awkwardness of who owes who!
When fulfilling items you get to import the amount and it calculates a total for you. You can either put in a total or enter cost by item and it will add the tax and total it for you! Click NEXT and the payment is sent directly to the receiver of the groceries for payment.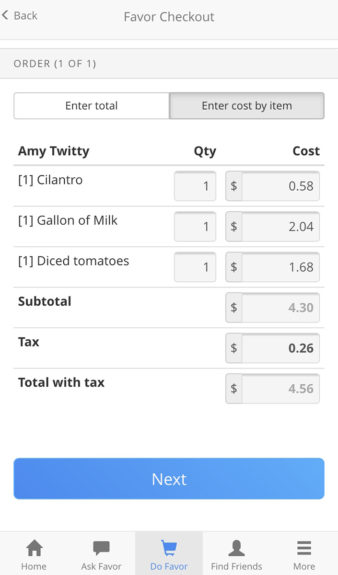 Payment notification!
If you are receiving items from someone, you will receive a notification that payment is due. Please be courteous and timely on this, remember this person is saving you….and your dinner!! Payment is immediately processed before delivery.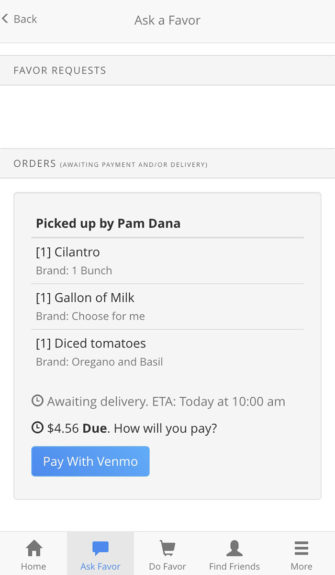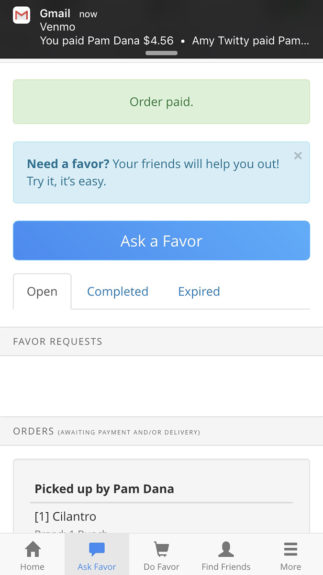 Once you receive payment, then you can go ahead and hit Delivered!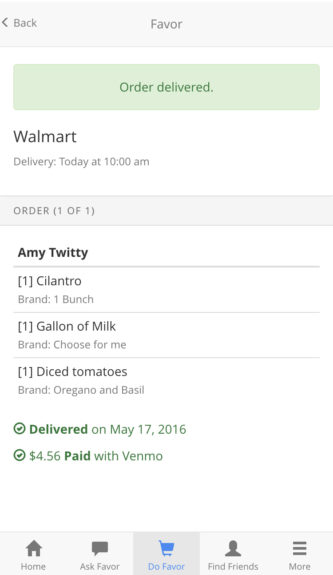 #6 There you have it!! Dinner is served
It will either save your day or make you feel good for having done something nice for someone else. I would recommend to be considerate, but be generous. This app works excellent if both parties are willing to do their very small part. It really is a win win for everyone! Take turns with friends, trade off weeks, be there for each other.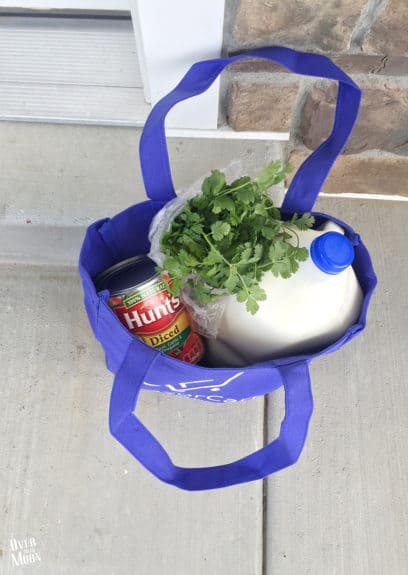 It's a simple, user friendly app, that you can download right now and have items delivered to your door by your deadline. Or if you are feeling extra giving that day you simply let your app friends know that you are headed to the store and can pick up some items for them.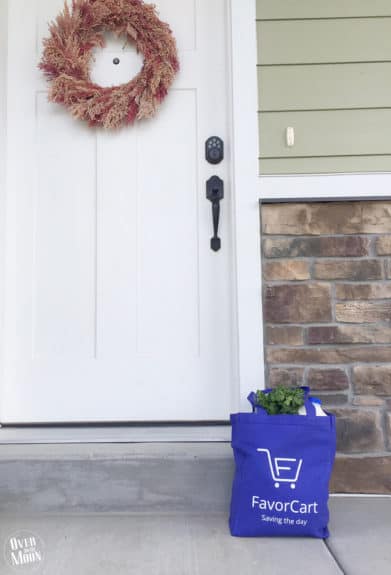 Watch for some changes to the interface over the next month or so too! FavorCart is still a new app and will constantly be improving! They are even preparing to launch a really cool new campaign in the next month. Basically, how it will work is that if you do a 'favor' for a new friend you will get $5 in cash! So, if you do 5 favors for 5 new friends, then you'll earn $25! So, you can actually earn money to help reduce your grocery budget!! Woohoo!
This post is brought to you by FavorCart, but all ideas and opinions are mine and I really do love this App!
---
Pam Dana
Pam is a stay at home working mama that enjoys all phases of life! Between her 3 kids, fur baby (a beyond cute Goldendoodle), wonderful husband, friends and working, she stays pretty busy! But, she is loving every aspect of her life! Here on Over the Big Moon, she loves to share DIY's, recipes, printables, organization tips and more!
---