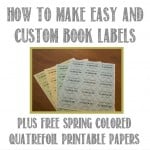 How to Easily Make Custom Book Labels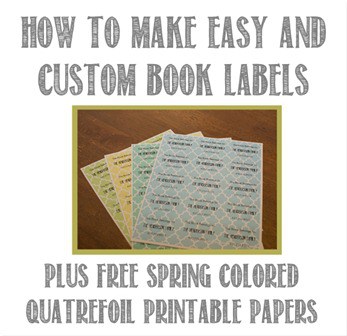 I love kids books! I have a bit of an addiction to Scholastic book orders! I just cant not resist the free $5 coupons that come each time you order online. There are some great deals and the last time I ordered books I got 8 books for $11!
I do like to mark our books so there is no confusion if others have the same books or if we lend them out. I found an easy way to make custom book labels with whatever kind of sticky labels you have on hand. First you download any cute digital papers you have. There are tons of free ones out there like these chevrons or cute patterned papers. Then you take whatever sized labels you have and place them upside down in your printer.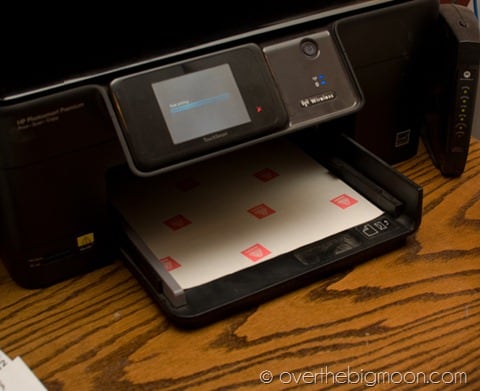 MY LATEST VIDEOS
MY LATEST VIDEOS
Then you print the patterned paper onto the label.
Next open Microsoft word or whatever program you use for your labels. Fill out whatever you want your labels to say and then reprint over the pattered paper.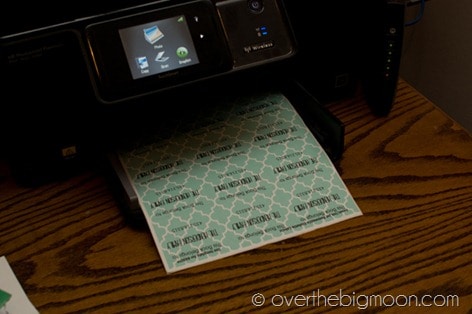 Then you have sheets of easy customized book labels.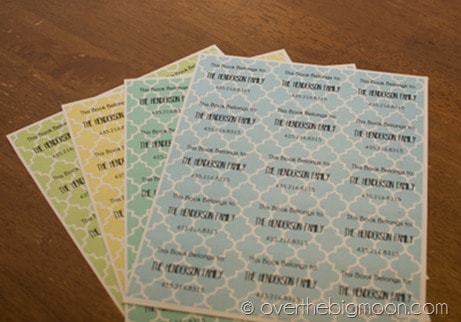 I used a quatrefoil pattern in spring colors to make my latest set. There is no limit to what kind of labels you can make and you an use whatever sized labels you have on hand!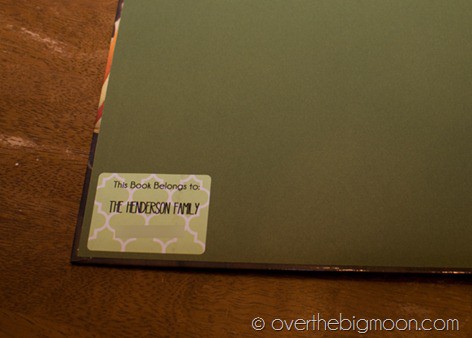 You can download the papers for yourself. There is blue, green, yellow, sea foam, and pink.
Want to keep up with us at Over the Big Moon….click here to learn how to subscribe!
---
Lisa
Previous author of Over the Big Moon. I shared my passion for home and family life! I love graphic design, DIY projects, cooking, and working in my garden! My favorite role is taking care of my husband and our 3 amazing and busy boys!
---